2019: the year of peak green bullsh*t
Greta, Prince Harry and Extinction Rebellion took the eco-cult to new heights of madness.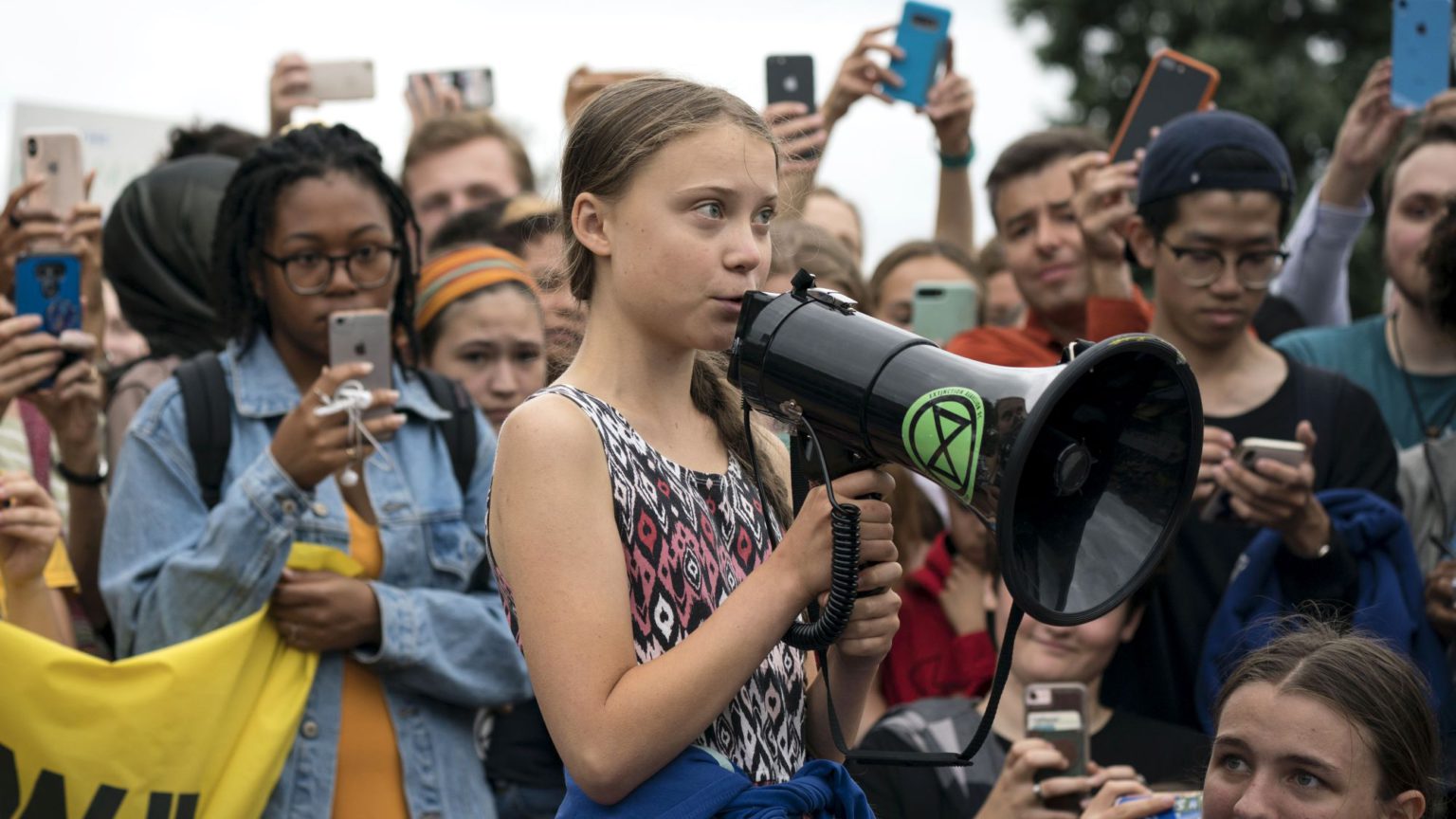 2019 was the most extraordinary year of green bullshit yet. Despite the planet being a wealthier, healthier and safer place than it was when fears of global warming first appeared on the political agenda in the 1980s – and despite the failure of more than half a century of green prognostications – crazy and destructive green ideas still dominate politics.
---
Royal hypocrisy
In 2019, green doublespeak went mainstream. Harry and Meghan had intended to 'eco-signal' by warning us about climate change. At the same time, they were hopping on private jets to stay in luxury villas. Despite attempts by some celebrities to defend the royal couple from criticism, newspapers across the world pointed out that actions speak louder than words. What Harry and Meghan's royal hypocrisy showed was that elite environmentalism is less about saving the planet than about telling people how to live and to know their place.
---
Greta and the school strikes
The only truly new thing that has emerged over the past year or so has been the phenomenon of Greta Thunberg and her school-strike movement. For years, the 'green blob' network of campaigning organisations, corporations, academics and UN agencies has fantasised about mobilising the young as a political force. After pumping billions of children full of green propaganda, a climate avatar has arrived in the form of the Swedish truant-cum-activist. There could be no doubting the sincerity of the teen who bore the emotional scars inflicted on her by the movement that she was to lead – she had been so traumatised by green propaganda that she had not spoken, not eaten and had refused to go to school. Environmentalism is nothing if not a cult of self-harm.
Political, cultural and religious leaders fell over themselves to be seen being scolded by the child. Unlike Harry and Meghan, Greta refused to fly. Instead of private jets, European royalty, millionaires and superstars loaned her their sailing yachts and Teslas. To keep her own personal carbon footprint down, sailing crews and her entourage had to fly across the Atlantic.
Politicians and campaigning organisations may have found it useful to hide their political ambitions behind children. But to many people, the emotional manipulation of impressionable minds is unconscionable. It has now emerged that the false stories that many of the children have fallen victim to – such as the claims that charismatic creatures like walruses and polar bears face extinction or that the world's rainforests face imminent collapse – are distressing young children and causing real harm.
The school strikes may continue next year but, at some point, parents will start to demand that organisations which have promulgated the lies that are damaging their children are held to account.
---
Extinction Rebellion
Extinction Rebellion (XR) is perhaps the living embodiment of green bullshit. It is hard to add much to the volumes of criticism of XR that already exists: it is a movement of bizarre, narcissistic, anti-democratic, upper-middle-class, regressive zealots. XR has no better grasp of the world than their child co-protesters.
Despite XR's obvious contempt for the wider public, commentators argued earlier in the year that XR, combined with the schools strike, was having a positive impact on public opinion. The protests were seemingly intended to draw the masses into the fold. But by obstructing ordinary people from their daily lives, the protests quickly alienated people, leading in one famous case in Canning Town to people taking matters – and the protesters – into their own hands. Agitated commuters dragged protesters off the roof of the train they were holding up. Despite favourable media coverage, XR was emphatically rejected by the public. The year ended in ignominy when XR founder member, Roger Hallam, insulted Holocaust victims in a German newspaper.
---
Net Zero and the UN climate meetings
The most useless parliament in British history asked itself this year whether the goal of reducing CO2 emissions by 80 per cent by 2050 went far enough. The figure should be 100 per cent, said MPs, who then instructed the Committee on Climate Change (CCC) to investigate the possibility of 'Net Zero' emissions. It could be done, said the CCC, for the bargain price of £50.8 billion in 2050. But there are 30 years between now and then, and it is during that time that gas boilers and petrol- and diesel-powered vehicles (among many other things) will be banned and will need to be replaced.
I asked the CCC in a freedom-of-information request how much these policies would cost between now and then. The answer is that the CCC does not know – it was only asked to calculate how much Net Zero would cost in 2050 – in the year it had already been achieved, not how much it would cost to achieve. Nonetheless, MPs didn't even need to vote on making Net Zero the law – the statutory instrument that will consign much of the UK to ecological austerity was passed with barely any scrutiny.
The Net Zero policy was partly engineered to support the UK government's bid to host the 2020 UN climate talks. Unfortunately, climate meetings have a habit of embarrassing their host nations. Shortly after the 2017 meeting in Bonn, it emerged that Germany – famed for its radical green policies – was unlikely to meet its own climate commitments. Likewise, France, the host of the celebrated 2015 Paris Agreement, has been wracked by conflict on the streets for over a year since it attempted to introduce green taxes on fuel. This year's meeting was due to be held in Chile, but the events were cancelled because of civil unrest – sparked, as in France, in part by rising fuel prices. The event was moved to Madrid, but – like almost all of the meetings before it – fizzled into nothing.
Green bullshit is the lifeblood of our remote, intransigent and useless political elites. And 2019 provided an unusual glut of it, marked by the reinvention of climate change as the 'climate emergency'. But the volume of green bullshit also opened people's eyes to the facts. Green hypocrites, green zealots and groundless, science-free green political posturing are now mainstream objects of ridicule. Environmental alarmism is now understood to have damaged young people's sense of the future. Politicians, of course, will be the last to understand any of this. And for that reason, another year of peak green bullshit is probably ahead of us.
Ben Pile blogs at Climate Resistance.
Picture by: Getty.
No paywall. No subscriptions.
spiked is free for all.
Donate today to keep us fighting.
Donate online
To enquire about republishing spiked's content, a right to reply or to request a correction, please contact the managing editor, Viv Regan.