Spare us Prince Harry's royal hypocrisy
The green prince sees no contradiction in being a jetsetting environmentalist.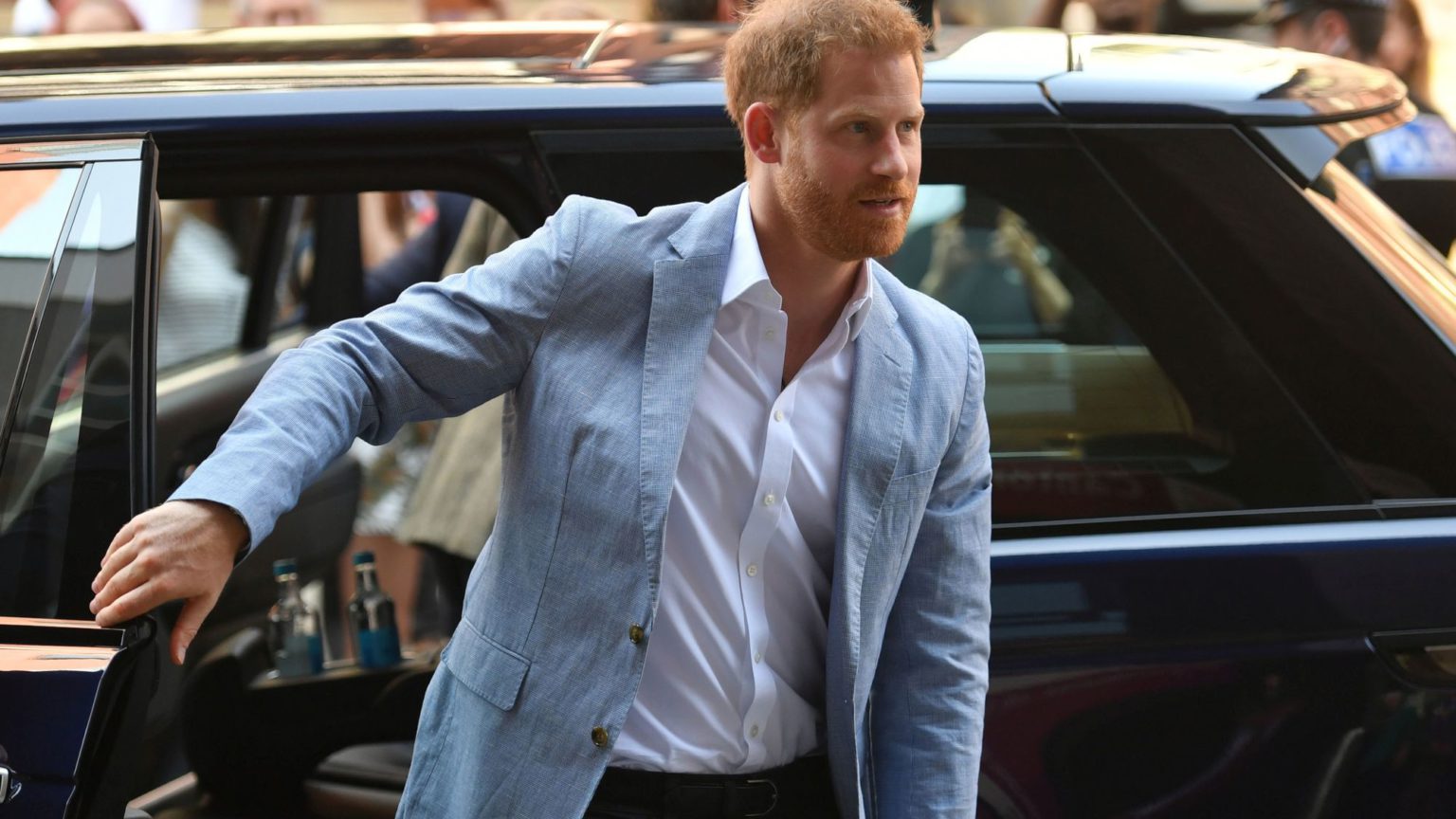 Oh, how easily Prince Harry leaps from the private jets and super-yachts, loaned to him by his celebrity pals, to the eco-lectern.
In the summer, the green prince and his wife announced that they would avoid adding to the world's carbon footprint by having no more than two babies. After that, they went on an epic carbon-spewing tour, taking four private-jet journeys in 11 days, including to a Google summit to deliver a lecture on climate change. Harry's latest flight took him to Amsterdam, where he launched Travalyst, a new environmental initiative. Its aim is to promote sustainable tourism and to encourage passengers and tourists to think about the impact they are having on the environment.
Harry tried to address the charge of royal hypocrisy in his Amsterdam press conference. 'We can all do better… no one is perfect', he said. The prince also said that he has flown by commercial flight for '99 per cent of his life', and whenever he flies he 'offsets' his CO2 impact. 'We need to make it cool' to offset, he said. In other words, his emissions are okay because he has paid an indulgence to cancel them out.
New environmentalist Michael Shellenberger has perhaps the most insightful offering on the almost surreal contradiction between Harry's words and actions. 'Hypocrisy is the ultimate power move', he writes. 'It is a way of demonstrating that one plays by a different set of rules from the ones adhered to by common people. Hypocrisy is how unaccountable one is to conventional morality.'
That is surely the case with Harry and Meghan. This is most clearly illustrated by the ridiculous defences of their carbon-spewing lifestyles offered by their celebrity chums. Ellen DeGeneres and Elton John led a chorus of special pleading on the couple's behalf. DeGeneres described the royal couple, sixth in line to the throne, as 'down to earth'. We shouldn't attack their hypocrisy because all they are doing is trying to 'make the world a better place', she tweeted. Elton John, who lent the royal couple his private jet to fly to the south of France, tweeted that 'David and I wanted the young family to have a private holiday inside the safety and tranquillity of our home'.
But isn't that what we all want, Reg – some peace and tranquillity, to be able to enjoy our lives without being lectured to by vapid celebrity moralisers? The problem is that while we might be able to turn off the TV when has-been pop stars start to annoy us, none of us can escape the environmental orthodoxy that increasingly dominates the public sphere and our lives. 'Do as we say, not as we do' is its leitmotif. 'Our jet-setting is saving the planet', the Great and the Good will never tire of telling us, while ordinary people's package holidays are destroying it.
What this royal hypocrisy tells us is that elite environmentalism is less about saving the planet than about telling people to know their place. No wonder the royal family are at the forefront of it all.
Ben Pile blogs at Climate Resistance.
Picture by: Getty.
To enquire about republishing spiked's content, a right to reply or to request a correction, please contact the managing editor, Viv Regan.