Emmanuel Macron's fake news about the rainforest
His Amazon tweet was nonsense. Why didn't the media call him out on it?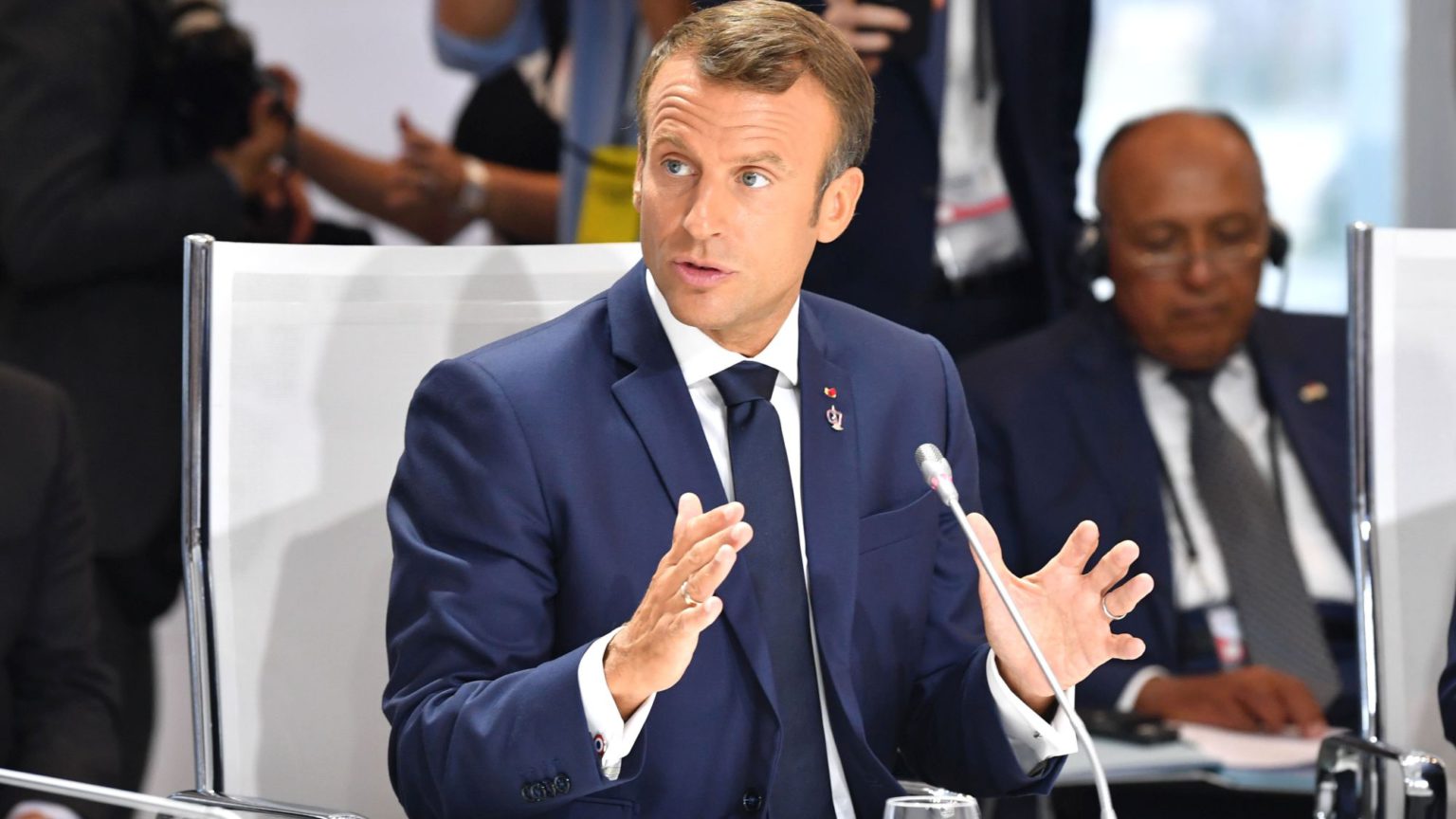 'Our house is burning. Literally', tweeted French president Emmanuel Macron last week. 'The Amazon rainforest – the lungs which produces [sic] 20% of our planet's oxygen – is on fire', he added, calling this 'an international crisis'.
But nothing in the president's melodramatic statement was true. The Amazon rainforest is not 'our house', literally or figuratively. Nor is the Amazon rainforest literally or figuratively equivalent to 'lungs' – it is not a net producer of oxygen.
There have been many fires in the region recently, but most of the fires are on farmland or already cleared areas. And while the number of fires this year is around 80 per cent higher than last year, this is only around seven per cent higher than the average over the past 10 years, according to Amazon experts. By no stretch of the imagination are the fires an 'international crisis'.
Even the photo in Macron's tweet turned out to have nothing to do with the recent blaze – it was taken by a photographer who died in 2003. Yet the president's emotional, irrational and baseless claims ignited a wave of hysterical headlines and commentary around the world.
If these words had been tweeted by President Trump, perhaps news editors would have commissioned fact-checkers to scrutinise each detail, and his departure from fact would have led the news reports. Instead, Macron's false claims were repeated in news items for days afterwards as scientific fact.
The BBC, CNN, Sky News and many others have run with the notion of the burning Amazon as a portent of doom – apparently uncontaminated by reason, proportion or historical perspective. It is hard not to conclude that alignment to a political agenda, not science, orients broadcasters' coverage of events.
And it isn't just the news media, either. Many of those in the world of science also seem increasingly aligned not to objectivity, but to a political agenda. 'Emmanuel Macron is right. This is an international crisis, a world crisis', tweeted Richard Dawkins.
Celebrities from A-list to Z-list joined in the mourning, sharing countless photos of burning rainforests, few of which were actually from the events unfolding in the Brazilian Amazon and many of which were years old.
This wasn't really about the rainforest – it was about politics. Which is why attention soon turned from Macron's fictions to Brazil's president, Jair Bolsonaro. Last October, Bolsonaro won comfortable majorities in both rounds of the country's presidential elections. But he has quickly become a bête noire of various Western leaders and commentators. This is reflected in much of the discussion and coverage of the fires.
The gilets jaunes movement in France started around the same time as Bolsonaro's election. For months there were weekly protests. It was sparked by burdensome green taxes but morphed into an anti-establishment movement demanding Macron's resignation. As far as I can tell, there has been more coverage of the fake ecological 'crisis' in the Brazilian Amazon on the BBC website over the past fortnight than there has been of the very real political crisis afflicting President Macron over the past year.
At the recent G7 summit, Macron tried to steer the talks towards the Amazon. 'Members of the G7 Summit, let's discuss this emergency first order in two days!', he urged, in his original, misleading tweet. This echoes the ongoing attempt to make the 'environment' the basis of international governance.
Brazilian-born Professor Alexandre Antonelli, director of science at Kew Gardens, joined calls for economic sanctions to be imposed on Brazil, on the basis of claims that Bolsonaro, who is sceptical of environmental NGOs and the broader green agenda, had encouraged the fires.
Others have gone further. Before the outbreak of the fires, Stephen M Walt opined in Foreign Policy that 'Brazil happens to be in possession of a critical global resource… and its destruction would harm many states if not the entire planet'.
On this basis, Walt imagined not only economic sanctions, but also military intervention, instigated by the 'international community'. 'Brazil isn't a true great power, and threatening it with either economic sanctions or even the use of force if it refused to protect the rainforest might be feasible.'
Macron's tweet was in part responding to this broader questioning of Brazil's sovereignty. Speaking on French TV this week, Macron's message to Bolsonaro was clear: 'We respect your sovereignty. It's your country… But the trees in the Amazon are "the lungs of the planet"… The Amazon forest is a subject for the whole planet… We cannot allow you to destroy everything.'
Macron's posturing isn't about the Amazon, then. Rather, it is reflective of an international set shaken by Brexit, Trump and populists across Europe. Bolsonaro is the latest recalcitrant upstart challenging its authority.
The story being told by Macron and others is easy to unpick. Yes, there have been fires in the Amazon recently, but there are every year. Plus the Amazon rainforest still spans 5.5million square kilometres. It would take many centuries, perhaps even millennia, and a gargantuan industrial operation, to destroy it. It is not, as some greens would have you believe, tiny, fragile and on the brink.
What's more, the notion that the rainforest provides the world's oxygen, that it serves as the planet's 'lungs', has no basis in science.
Whatever Macron says about respecting Brazil's sovereignty, this is all just an attempt to legitimise meddling in Brazil's affairs. Macron's casus belli here is based on pure junk science, further from the facts than the wildest claim of any climate-change denier. And yet his comments framed the global agenda for days.
It's no longer enough to say that this cascade of false claims from global leaders, the media, scientists and a constellation of celebrities, are simply errors. Something else is going on. Why else is Macron allowed to utter implausible arguments where Trump or Bolsonaro would be met with a tsunami of condemnation?
Brazil has a strong place in the ecological consciousness. Not only is it home to much of the Amazon rainforest, it was also host to the 1992 Rio 'Earth Summit'. This was where a new idea of 'international community' was forged, premised on environmental sustainability. Rio 1992 was also where the United Nations Framework Convention on Climate Change was signed, culminating in a series of mostly failed and expensive agreements, the most recent of which was the 2015 Paris Agreement.
Indeed, it seems that not even President Macron is capable of inflicting on the French people what the Paris Agreement requires, without tear gas, flash grenades and batons – which have been used in the state's brutal crackdown on the gilets jaunes. And if Macron cannot do it, why should Bolsonaro?
Agree with his politics or not, Bolsonaro's democratic mandate seems to have been built in part on facing down the 'international community'. And that 'international community' has increasingly defined itself in relation to the climate issue. As I wrote on spiked on the 20th anniversary of the 1992 Rio conference, 'The desire for powerful global [environmental] political institutions owes much more to politicians' own domestic crises of legitimacy than it does to any real threat to the world's rivers, trees and oceans'.
Macron picking a fight with Bolsonaro over an issue he clearly knows nothing about, while his own country demands his resignation, bears out this analysis. What's just as striking is how many newsrooms were complicit in spreading Macron's fake news.
Ben Pile blogs at Climate Resistance.
Picture by: Getty.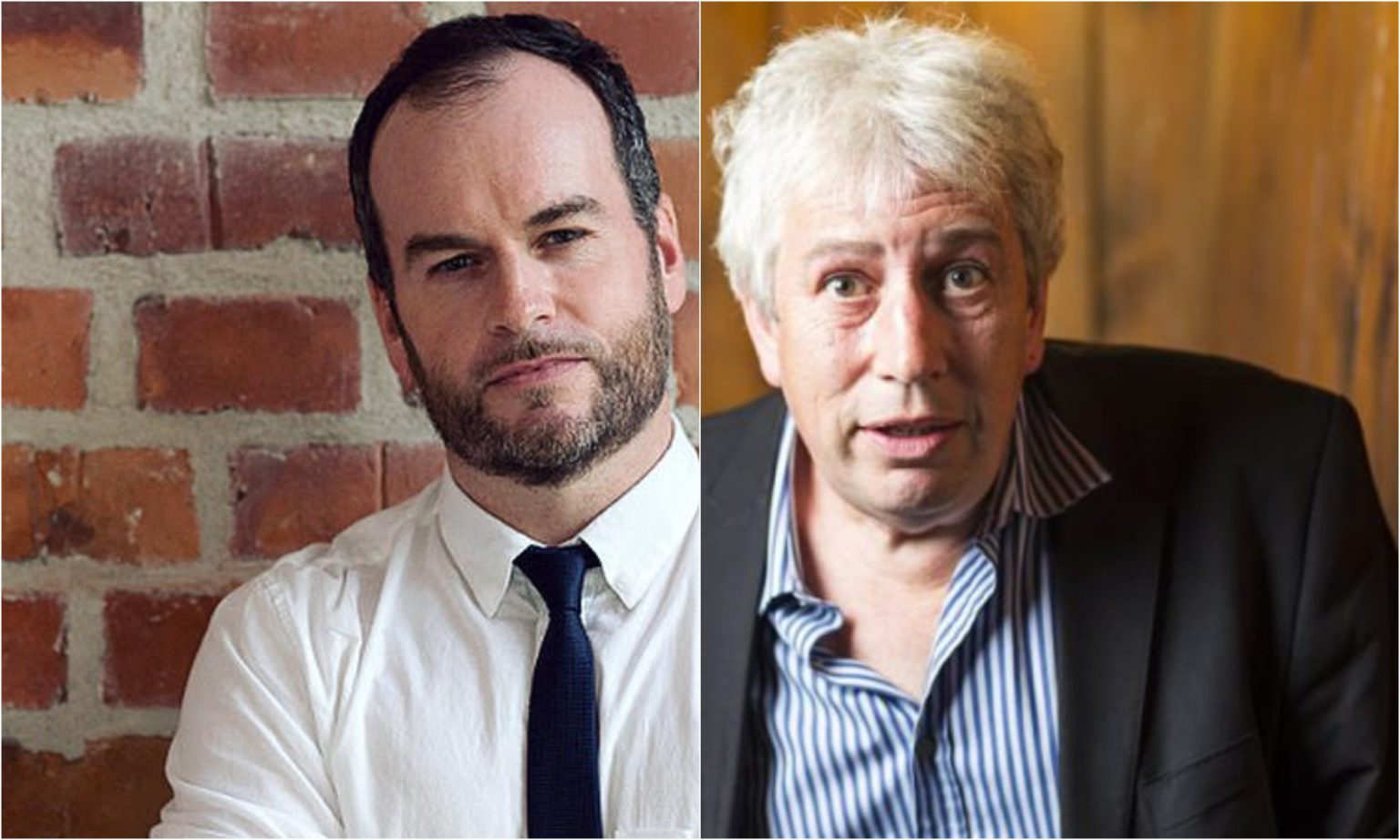 Rod Liddle and Brendan O'Neill
– live in London
Podcast Live
Podcast Live, Friends House, London, NW1 2BJ – 5 October 2019, 2.30pm-3.30pm
To get tickets, click the button below, then scroll down to The Brendan O'Neill Show logo on the Podcast Live page.
To enquire about republishing spiked's content, a right to reply or to request a correction, please contact the managing editor, Viv Regan.