Misogyny must not become a hate crime
It will make women more fearful and less free.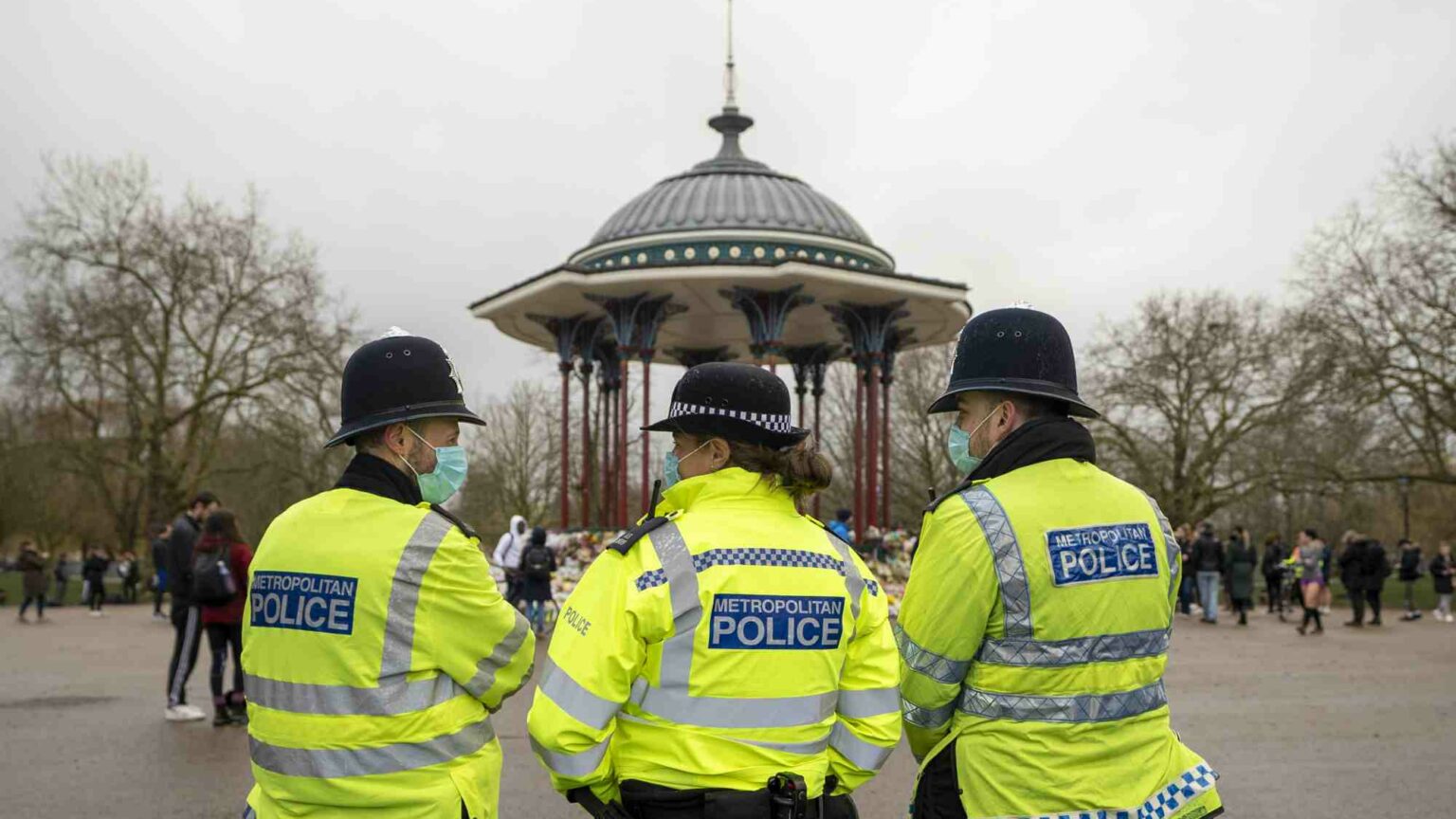 Misogyny could become a hate crime in England and Wales, thanks to an intervention in the House of Lords. On Monday evening, while debating the government's Police, Crime, Sentencing and Courts Bill, peers voted by 242 to 185 in support of an amendment to make misogyny a hate crime. This was just one of many defeats inflicted on the government.
Baroness Newlove's hate-crime amendment comes in two parts. As she set out in the debate, it would first require all police forces to 'collect and report data on crimes motivated by hostility towards the sex or gender of the victim'. And secondly, it would allow 'courts to consider whether misogyny – or misandry for that matter – was an aggravating factor when an offence was committed', leading to harsher sentences for anyone convicted.
Newlove said now is the time for 'deeds, not words' and that without data on misogyny, 'police forces are left stumbling in the dark with no way of knowing where or how to best deploy their resources to keep people safe'.
For Newlove to present this amendment as simply a matter of safety is farcical. There is no evidence that it will make women safer. Even the Law Commission – which in the past has called for extending the scope of hate-crime laws – said in December 2021 that making misogyny a hate crime will not 'provide tangible results in the way that many campaigners have suggested'. While violence against women is most common in domestic settings, making misogyny a hate crime could actually make it more difficult to secure convictions for domestic abuse. It could make prosecution in abuse and rape cases far more complex, and could create 'hierarchies of victims', the Commission warned. It is therefore not a practical solution to preventing violence against women
Newlove's amendment is not really about tackling crime. In fact, by her own admission, its main purpose is to 'send a powerful message'. Forget 'deeds, not words', this is messaging, not action. Newlove's 'message' is supposed to be directed to would-be abusers, who she expects will be deterred by tougher sentences, and to victims, who she claims will feel 'seen' by the authorities.
What Newlove forgets is that all women will be sent a message by making misogyny a hate crime. And the message is that we are not safe in public spaces and are in constant need of police surveillance.
After all, this has been the narrative following the horrific murder of Sarah Everard. Never mind that her murder was a shocking and rare event, there is now endless fearmongering about the supposed prevalence of misogyny in society. This has fuelled constant demands for more police powers and government measures. Making misogyny a hate crime will only add unnecessarily to women's fears.
What's more, there has been no popular demand for Baroness Newlove's hate-crime amendment – not that democratic legitimacy is much of a concern for the House of Lords. On the contrary, especially in the wake of Everard's murder and the heavy-handed policing of the vigil in her honour, feminist groups have taken to the streets to oppose the Policing Bill. The protesters rightly want to 'kill the bill', not tack new criminal sanctions on to it, which would hand the police even more power.
Make no mistake, making misogyny a hate crime would be no victory for women. As if the Policing Bill were not enough of an assault on freedom of speech and the right to protest, this hate-crime amendment targets women's freedom specifically. Just as the broader bill would curtail our right to take to the streets in noisy protest, the hate-crime amendment would extend the scope of police powers over our public interactions, in the name of making us feel 'seen'. Both the bill and the Newlove amendment treat free and unfettered public interactions as inherently dangerous to society and in need of strict policing.
What women need in order to combat residual sexism is political action and societal change. This will not be achieved by treating women like children who need to be babysat by police officers. Every freedom-loving citizen should be outraged by this proposal.
Ella Whelan is a spiked columnist and the author of What Women Want: Fun, Freedom and an End to Feminism.
To enquire about republishing spiked's content, a right to reply or to request a correction, please contact the managing editor, Viv Regan.