Could Trumpism make a comeback?
America's divisions are still raw – and the establishment is more complacent than ever.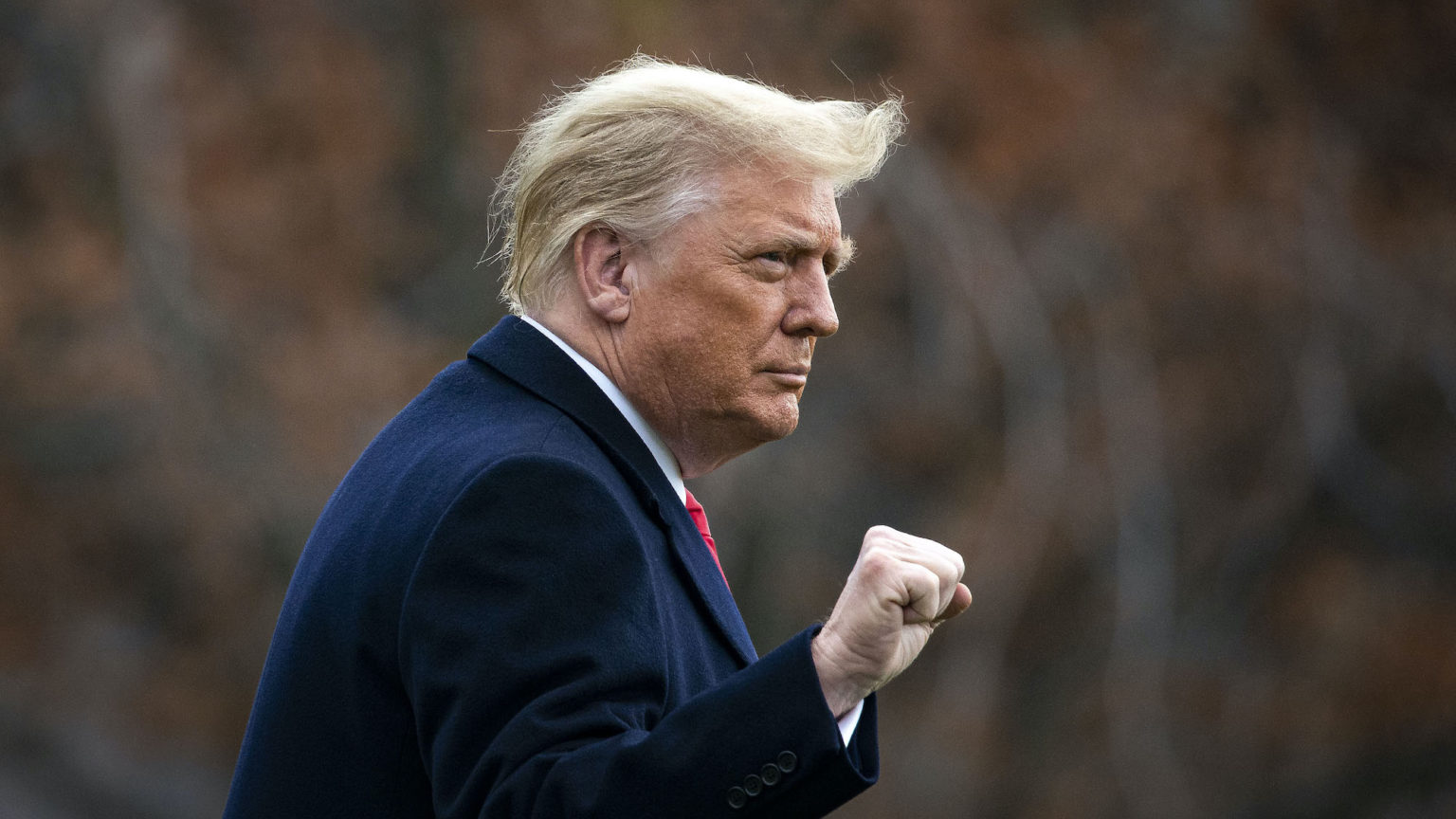 If you are one of the Americans who felt that the four years of Donald Trump's presidency were like a real-life horror film, the election of Joe Biden must have felt like a huge relief. Yet while President Biden received the most votes of any presidential candidate in US history, we shouldn't forget who received the second most: Trump. Not Reagan, not Obama, but Donald J Trump.
Why does this matter? For a man whose presidency was tainted by years of largely hostile media coverage, who was frequently compared to a certain historical dictator, it is at the very least curious that nearly half of the country still voted for him in 2020.
Five months after the transfer of power, Trump has been made a pariah by all mainstream media outlets. He has been banned from Facebook, Twitter and Instagram. More recently, a Facebook video of him posted by his daughter-in-law was also taken down. How is it possible that a man who led a campaign powerful enough to mobilise nearly half of the voters in the world's most powerful democracy has been wiped off the internet? More importantly, who now represents all these American voters?
So far, the Biden administration has tried to present itself as the antithesis of Trump: on taxes, immigration, healthcare and many other issues. But this opposition to Trump goes well beyond policy: Congresswoman Alexandria Ocasio-Cortez has also called for a record of 'Trump sycophants' who were 'complicit' in his administration to be drawn up and published. What could be better for the reconciliation of a deeply divided country than a witch hunt of anyone who ever worked for the Trump administration? The Democrats continue to treat Trump's voters as bigoted social misfits. It's almost as if the change in power has made them oblivious that they will need to fight the midterms and 2024 elections.
Where does this leave the other half of the country? I fear that the establishment is making the same mistake it made in 2016, but on a larger scale. One of the main reasons behind Trump's narrow victory against Hillary Clinton was his campaign's ability to tap into the part of America that felt ignored and patronised by the political elite – by the Democratic and Republican establishments alike. And while Trump's 'populist' rhetoric was widely denounced in elite circles throughout his term, it nonetheless managed to mobilise a larger and much more diverse coalition of voters in 2020 than it did in 2016. No doubt those voters will continue to feel disconnected from their country's political establishment. This could lead to an even larger and fiercer rejection of the ruling elite in the future.
Anyone can see that America's divisions have not been healed. The Democrats' continual embrace of identity politics is still a turn off to many. The party still aligns itself to the BLM movement, for instance, despite it being responsible for widespread rioting and looting across major American cities. There is significant public anger at the politicisation of the Covid-19 measures. Although most people want a return to normality, Democrats have championed the harshest and longest restrictions. An uneven economic recovery and the potential for inflation could also store up problems for the current administration.
Trump has hinted that he could run again for the presidency in 2024. The Democrats cannot afford to be so complacent – they have underestimated him before.
Esther Krakue is a writer.
To enquire about republishing spiked's content, a right to reply or to request a correction, please contact the managing editor, Viv Regan.