Why Trump's Facebook ban still matters
It was a far bigger blow to freedom and democracy than those idiots storming the Capitol.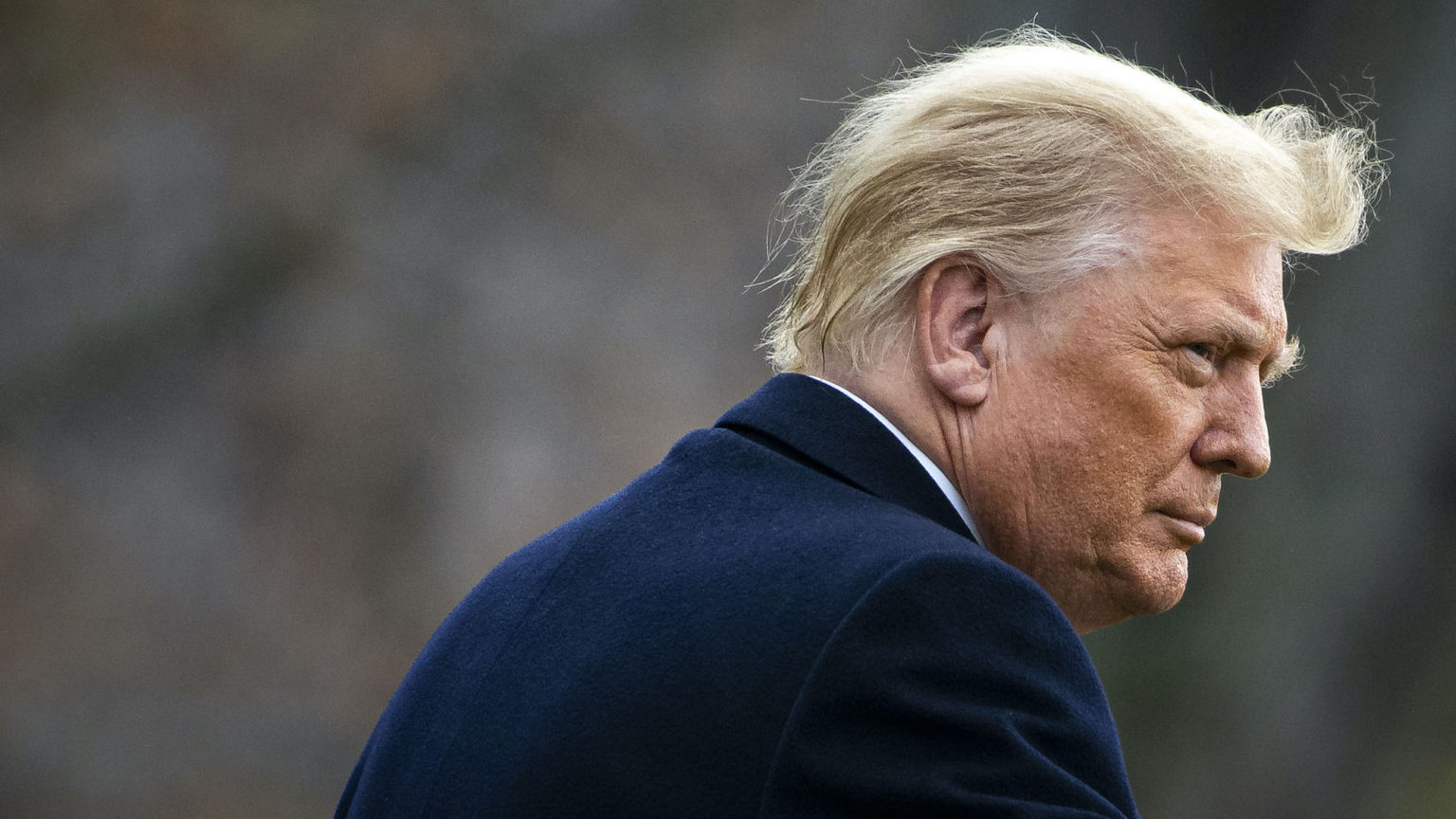 With every passing day, anti-anti-Trumpism becomes more and more vindicated. That is, those of us who didn't support the authoritarian, clownish Trump, but could see that the hysterical overreaction to him from the elites was going to be far worse for freedom and democracy, are being proven depressingly right.
Yesterday, Facebook's 'Oversight Board' upheld the decision to ban Donald Trump from the platform, over a couple of things he posted during the storming of the Capitol in January. The only major quibble the board found with the decision was that it was indefinite, which is not in Facebook's rules. It has given Facebook six months to decide whether or not it should ban him permanently.
When Facebook punted Trump's case over to this new 'independent' board – set up in 2018 as a kind of Supreme Court for the social network – it was trying to outsource to the 'experts' the question of what to do about his ban in the long-term. That the board has refused to do so will at least force Zuckerberg et al to take some responsibility. But the ruling, from this group of human-rights types, journalists and former politicians, has nevertheless lent legitimacy to the decision to ban Trump in the first place.
That's a problem, because that decision represented one of the most terrifying corporate interventions into democratic politics in recent memory. In removing Trump from its platform, used by around 70 per cent of adult Americans, Facebook was effectively standing between a president and his people, depriving him of access to what now constitutes the public square. This is an assault on democracy that makes the surreal storming of the Capitol pale into insignificance.
Plus, the moral grounds on which this decision was based are shaky as hell. The claim is that Trump incited violence – an insurrection, even. Yet nothing Trump said that day constituted incitement to violence as defined in US law – that is, speech that is intended and likely to cause imminent lawless action. What Trump said on Facebook wasn't even close: all he did in the two offending posts was repeat his lies about the election being stolen and tell the stormers he loved them, while urging them to 'go in peace'.
But where free speech in America is concerned there is now a higher standard than the First Amendment. Citizens, even presidents, can be silenced for saying things they would be perfectly free to say on the street, on television or from a rally stage just yards from the White House. Those saying this isn't a big deal, precisely because Trump can still spout his rubbish elsewhere, are frankly full of it. The same people who say social-media platforms are so powerful that they can swing elections, whip up hate and warp minds one moment are saying they don't really matter at all to democratic politics the next.
Silicon Valley's purge of Trump, along with thousands of his more conspiratorial supporters, was a blow to free speech in the land of the First Amendment. One of the primary arenas in which political and everyday speech now lives is governed by rules more akin to European 'human-rights' frameworks, which hold that free speech is a qualified and caveated right, to be balanced against potential harms. Alan Rusbridger, former editor of the Guardian and Oversight Board member, spells it out plainly: 'The classic defence of free expression is that good speech defeats bad speech. Political speech – in some views – should be the most protected speech. It is vital we know who our leaders are. We have a right – surely? – to know if they are crooks, liars or demagogues. On 7 January Facebook decided: no longer.'
Now Facebook's top brass have six months to mull over whether The Donald should get the boot for good. But just think about what it is they are mulling over here. Trump could well stand again in 2024. Facebook is a key means through which parties and candidates raise money, as well as get their message out there. And disgraced though Trump is in many people's eyes, he is still the standard bearer for grassroots conservatives across the nation. If Big Tech continues to exclude him from the digital public square, they are putting their thumb on the scale in a very real way.
Meanwhile, the line that Trump or others unpersoned by Big Tech should just go and join or set up their own platforms has been completely obliterated. Parler, a free-speech alternative to Twitter, was essentially removed from the internet earlier this year when Apple, Google and others refused to work with it. Trump, in anticipation of the Oversight Board's ruling, unveiled his own alternative – which is essentially his blog, dressed up a bit to look like a Twitter page. It puts one in mind of a man who has built a pub in his living room because he's been barred everywhere else.
Those who cheered Big Tech's purge of Trump are right about one thing. Social media is a remarkably powerful tool, which is increasingly embedded in our democratic process. But this is precisely why we cannot let it be dominated and policed by a handful of oligarchs. Putting up with Trump's blather is a small price to pay for keeping the internet free. But so rattled were anti-Trumpers by his rise, and so desperate to put the populist surge back in its box, that they came to the opposite conclusion.
They have tightened the grip of big business on democracy and freedom in America, and across the world, all because a politician they didn't like managed to get himself elected.
Tom Slater is deputy editor at spiked. Follow him on Twitter: @Tom_Slater_
To enquire about republishing spiked's content, a right to reply or to request a correction, please contact the managing editor, Viv Regan.