The gender heretics are finally winning the TERF wars
2020 was full of victories for common sense over trans lunacy.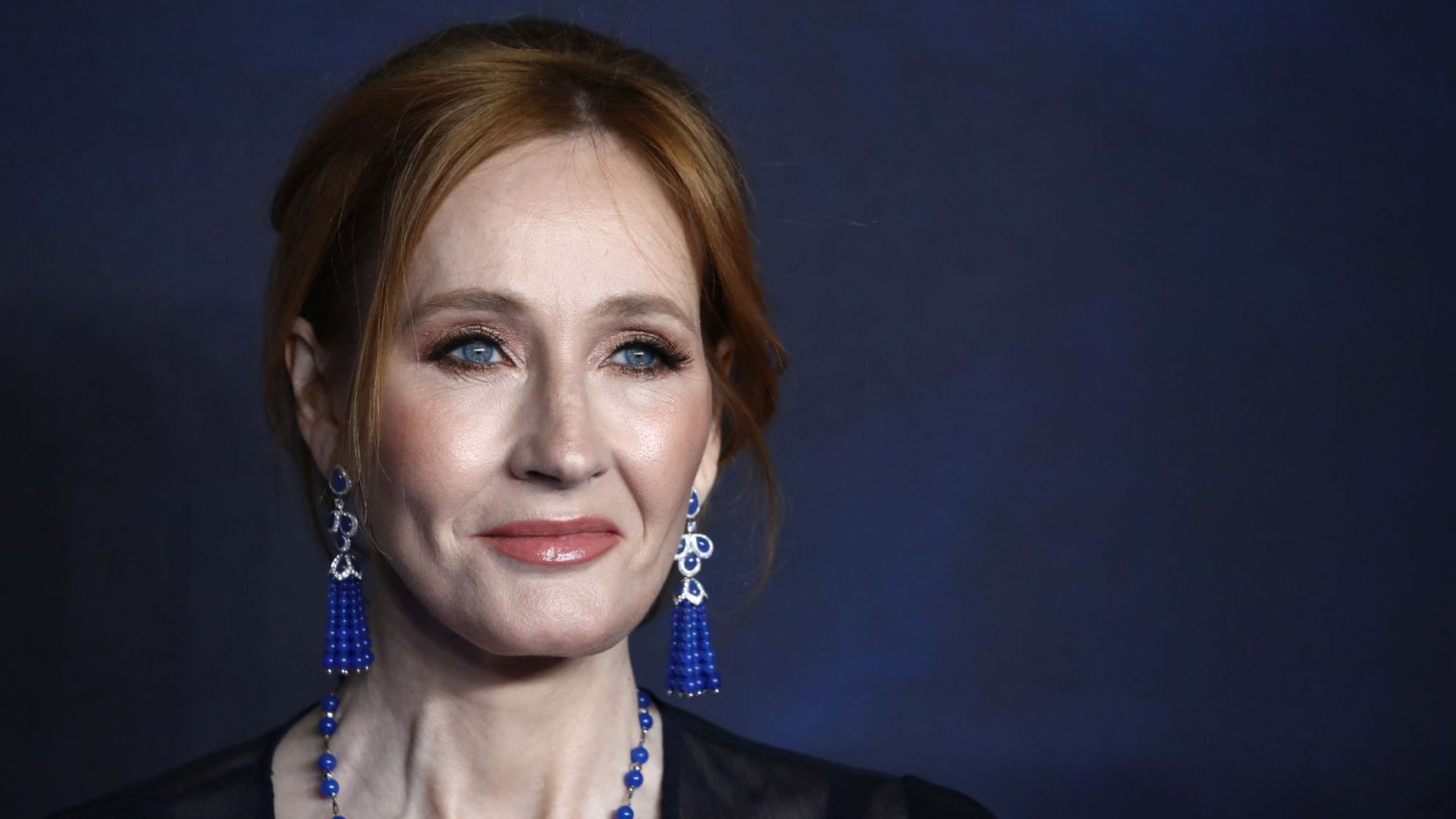 At this most magical time of year, I hope you're sitting uncomfortably – perhaps listening to the problematic lyrics of your favourite banned carol, settling in for socially distanced merriment and bemoaning the impact of climate change on the chances of a white Christmas. Most people will agree that 2020 has been a stinker of a year, but for those of us on the front lines of the 'TERF wars' there have been some huge gains against the joyless gender fascists. It seems the green shoots of reason are finally visible.
At the close of 2019, JK Rowling tweeted her support for Maya Forstater, a tax consultant who lost her job at a think tank after she expressed the view on social media that human beings can't change sex. The woke witch-finders had long been pointing at JK Rowling, though previously she had dismissed her signal of support for women's sex-based rights as a 'middle-aged moment'.
By June 2020, it seems the best-selling author had had enough. Needing neither the money nor the approval of the spotty urchins who had vowed to burn her books, Rowling responded to accusations of 'transphobia' in essay form. In 3,600 words Rowling explained why, as a woman who has suffered domestic violence, she wasn't that keen on the idea of men being able to change legal sex with the magic words 'I identify as'. Despite threats to cancel her and considerable harassment, Rowling emerged from the nightmare fantasy world of trolls and gender dementors as a real-world heroine.
The ideology of 'gender identity' extends far beyond social media. It has the backing of international NGOs, pharmaceutical companies and even the UN. But this year, grassroots activists all over the world came together to fight against the idea that identity trumps material reality. The Declaration on Women's Sex-Based Rights was founded by academics and activists in the UK and it now has sister groups pushing back against transgender ideology from as far afield as the Bahamas and Sweden. Similarly, the LGB Alliance, which was founded in 2019, has this year hit the mainstream, offering a challenge to the narrative of transgender lobby groups like Stonewall and inspiring others across the world (14 national groups and counting). The LGB Alliance advocates for the right to be same-sex attracted, something that ought not to be revolutionary in 2020 but is vigorously fought against by government-funded LGBT charities.
After innumerable delays, 2020 was also the year women and equalities minister Liz Truss gave the government response to the proposed reform of the Gender Recognition Act, a process which was prompted some five years earlier by her none-too-bright predecessor Maria Miller. Braving calls for her resignation and slurs on her character from at least one MP within her own party, Truss stood firm and announced that so-called 'gender self-identification' was not on the cards. Instead, she committed the government to more healthcare clinics for those experiencing gender dysphoria, a reduction of the fee to change legal gender and a halt to the medicalisation of children confused about their 'gender identity'.
This new approach to transgender identities was also reflected in Department for Education guidance which now advises schools not to use external advisory groups which promote the idea that it is possible to be born in the 'wrong body'.
There have also been some historic legal defeats for the identitarians. In April, Freddy McConnell, a female who identifies as a trans man, gave birth in the usual way to a baby and was then disappointed to lose an appeal to be registered as the child's father. In other news, Christie Elan-Cane, who identifies as non-binary, lost a case at the Court of Appeal to have a gender-neutral option on passports.
Arguably the most significant victory for common sense this year has been the case of Keira Bell and 'Mum A' against the Tavistock and Portman NHS Foundation Trust. After a thorough review of the evidence, at the beginning of this month High Court judges concluded that children are unable to give informed consent to the long-term impacts of puberty-blocking drugs and have effectively barred their use to treat childhood gender dysphoria. From Liberty to Amnesty International, the illiberal elite expressed their outrage with hastily drafted public statements that will probably age about as well as support for PIE and NAMBLA. On Newsnight, Susie Green, the CEO of children's transgender charity Mermaids, was forced to admit that the claims about child suicide she has been irresponsibly spewing out at every opportunity (including in parliament) were 'anecdotal'. It seems there may yet be an end to the Mermaid's tale.
The claims of transgender activists have crumbled under the weight of public scrutiny from across the polical spectrum – from the thousand or so left-wing attendees of the Woman's Place UK 'Women's Liberation Conference' in February to Tory peer Baroness Nicholson. Some activists, like Posie Parker (aka Kellie-Jay Minshull), have faced arrest for allegedly breaching coronavirus laws while trying to raise awareness of the assault on women's rights from transgender ideology.
While the massive strides made this year towards common sense are to be welcomed, the past 10 years of 'no debate' on the trans issue means that challenging trans ideology can still result in lost jobs, cancellations and social ostracisation. For some, like Keira Bell, the cost of unchallenged trans ideology has been personal and permanent.
Finally, it seems more and more people are on Santa's naughty list, waking up to the reality that biological sex cannot be changed by clothes or pronouns any more than a pair of Christmas antlers makes one a reindeer. All any of us gender heretics, 'nasty' feminists and free-thinkers want for Christmas is for politicians to show some common sense and to publicly state that a 'woman is an adult human female'.
Have a TERF-rific festive season!
Jo Bartosch is a journalist campaigning for the rights of women and girls.
To enquire about republishing spiked's content, a right to reply or to request a correction, please contact the managing editor, Viv Regan.