A rare victory for common sense in the trans debate
Liz Truss has promised to uphold single-sex spaces and to protect gender non-conforming children.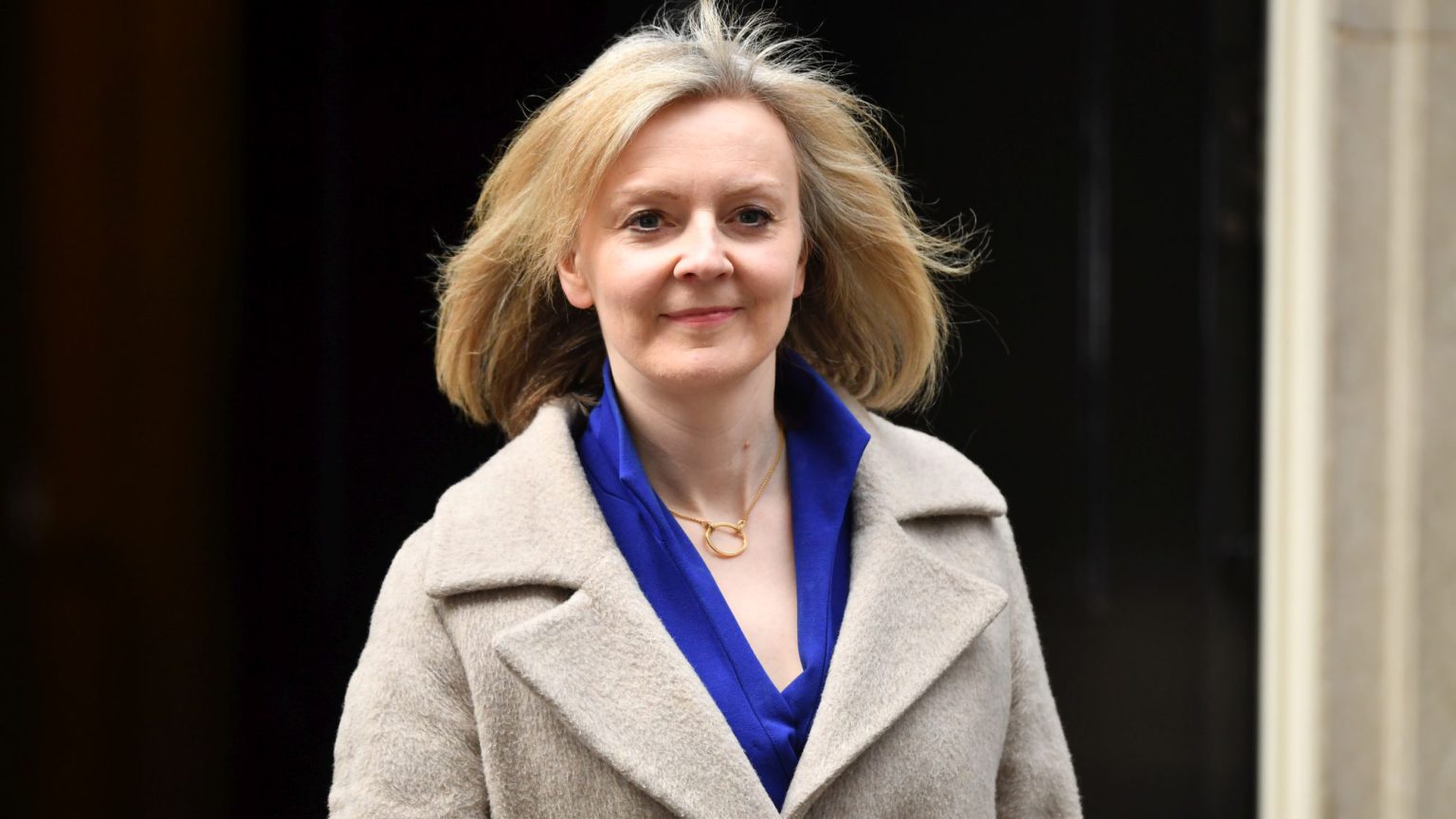 The moments I want to hug a politician are rare, particularly in these times of social distancing. But Liz Truss's announcement this week left me a bit gooey. Setting out her priorities as minister for women and equalities, Truss confirmed that the protection of single-sex spaces would be maintained. She added that adults who identify as transgender will be protected from discrimination but with 'checks and balances' to prevent abuse of the system. She also indicated that children who identify as trans will be protected from making 'irreversible' decisions about their bodies.
The response from the usual suspects has been frothing outrage. Online magazine Pink News framed the announcement as 'an extraordinary attack on equality'. Mermaids, a charity that describes itself as supporting 'gender-diverse children and teenagers', opined that the moves would introduce 'a new form of inequality into British medical practice'.
However, for those who value single-sex spaces, and those who are concerned about the medicalisation and sterilisation of gender non-conforming children, Truss's comments were cautiously welcomed.
The Gender Recognition Act (2004) (GRA) states that those wishing to change their legal gender must undergo a two-year waiting period before a panel reviews their application. The process, which costs applicants around £140, has been described by transgender campaigners as 'bureaucratic and humiliating'. Reform of the GRA was one of the first commitments made by Maria Miller MP in her then role as chair of the Women and Equalities Select Committee in 2015. The aim was to 'demedicalise' and 'streamline' the legal process for changing gender.
Miller's proposed reforms, which gained cross-party support, would have made changing legal gender a matter of 'self-declaration'. In a single administrative stroke, access to female-only services such as rape-crisis centres, prisons and hospital wards could have been opened to any man who claimed to feel like a woman, no matter his motivations. In 2016, Miller said she was taken aback by what she described as an 'extraordinary' backlash to these proposals from those she derided as 'purported feminists'.
As the self-identification proposals gathered steam, a grassroots resistance started to form. The online platform Mumsnet became the unlikely crucible for online radicalisation. A diverse bunch, though overwhelmingly women, came together to demand proper scrutiny. Groups, including We Need to Talk, Women's Place UK and Standing for Women, sprang up, bringing the fight offline and into the real world. At events organised across the country, attendees faced physical violence, attacks on their livelihoods and even a bomb threat.
Assisted by high-profile journalists, politicians and celebrities, for four years, social-justice warriors attempted to prevent members of the public from assembling to discuss their rights. Even groups dedicated to protecting civil liberties, such as Amnesty International, helped to shut down debate. Only a handful of Members of Parliament, most notably David Davies, were brave enough to voice concerns. Davies said he was even threatened with police action by a fellow Conservative MP.
The reform of the GRA seemed like a done deal. A disparate collection of self-funded women's groups was fighting against the weight of the establishment, including the LGBT charity giant Stonewall, which has an annual income of around £8.7million. It has been a Davina and Goliath battle.
After discussing the GRA online, Kellie-Jay Keen was one of those who decided to take action. She founded Standing for Women in 2018 and has since become a vocal campaigner for the rights of women and girls to single-sex spaces. She told me that while she welcomes the statement by Liz Truss, ultimately the entire act must be repealed:
'The idea that there is a legal mechanism whereby people can lie about something as fundamental as their sex is ludicrous. That official legal documents, such as birth certificates and driving licences, can be retrospectively changed to reflect a delusion is dangerous. We need to know who is male and who is female. Just look at the Covid-19 pandemic, there is clear evidence that it affects women and men differently, irrespective of how one chooses to identify.'
In a less politically correct era, those who today are recognised as 'trans women' would be understood to be transvestites and fetishists. It is an uncomfortable fact that men are more violent than women – the fact that some men wear frilly pairs of pants, claim to be oppressed and use 'she / her' pronouns does not lessen this risk. The GRA allows for the creation of what is described by lawyers as a 'legal fiction', whereby sex is recorded as a marker of identity rather than of biology. This has profound implications for the collection of data, policy formation and the safety of women and girls. It is only surprising that it has taken so long for there to be any widespread questioning of this bizarre piece of legislation.
No one likes admitting that perhaps their mum was right, but many feminists of the second wave did try to warn us. In 1979, Janice Raymond predicted in The Transexual Empire that transsexual males could 'colonise feminist identification, culture, politics and sexuality'. Forty years later, transgender model Munroe Bergdorf took to the stage as a keynote speaker at a London Women's March. But in 2004, when the GRA was passed, second-wave feminism was as unfashionable as Birkenstocks and lumberjack shirts.
For years, popular feminism sought to distance itself from earlier grassroots women's movements. Liberal feminist organisations have actively sided with the transgender activists to quash the resurgent radicals in their demands for a public debate on transgenderism. Almost three years ago, feminist academic Dr Heather Brunskell-Evans was pushed from her post as spokeswoman on violence against women and girls for the Women's Equality Party, after she cautioned against the social and medical transition of children. Dr Brunskell-Evans is just one of many heretics to have been burned by mainstream 'feminist' organisations for deviating from the approved line.
There is some wriggle room in the wording of the statement from Liz Truss which needs further examination. As yet there is no clarification on whether 'single sex' spaces will be open to those who have changed their legal gender through obtaining a Gender Recognition Certificate. We also do not know what 'checks and balances' will prevent abuse of the system and what counts as 'irreversible' with regard to the medication taken by children who identify as transgender. The government's full proposals are set to be published in summer.
Should the self-identification aspect of the proposed reforms to the GRA be fully rejected, as has been indicated, there will undoubtedly be legal challenges. Whatever domestic law might decree, at an international level transgender rights have been intricately woven into the protections originally designed for lesbian, gay and bisexual people.
Nonetheless, this week's statement from Liz Truss feels like a small victory – a tiny glimmer of hope that despite the might of lobby groups and the crushing stupidity of virtue-signalling politicians, the truth will out.
Jo Bartosch is a journalist campaigning for the rights of women and girls.
Picture by: Getty.
To enquire about republishing spiked's content, a right to reply or to request a correction, please contact the managing editor, Viv Regan.