The trans war on same-sex attraction
Gay men's magazine Boyz has been monstered for promoting the LGB Alliance.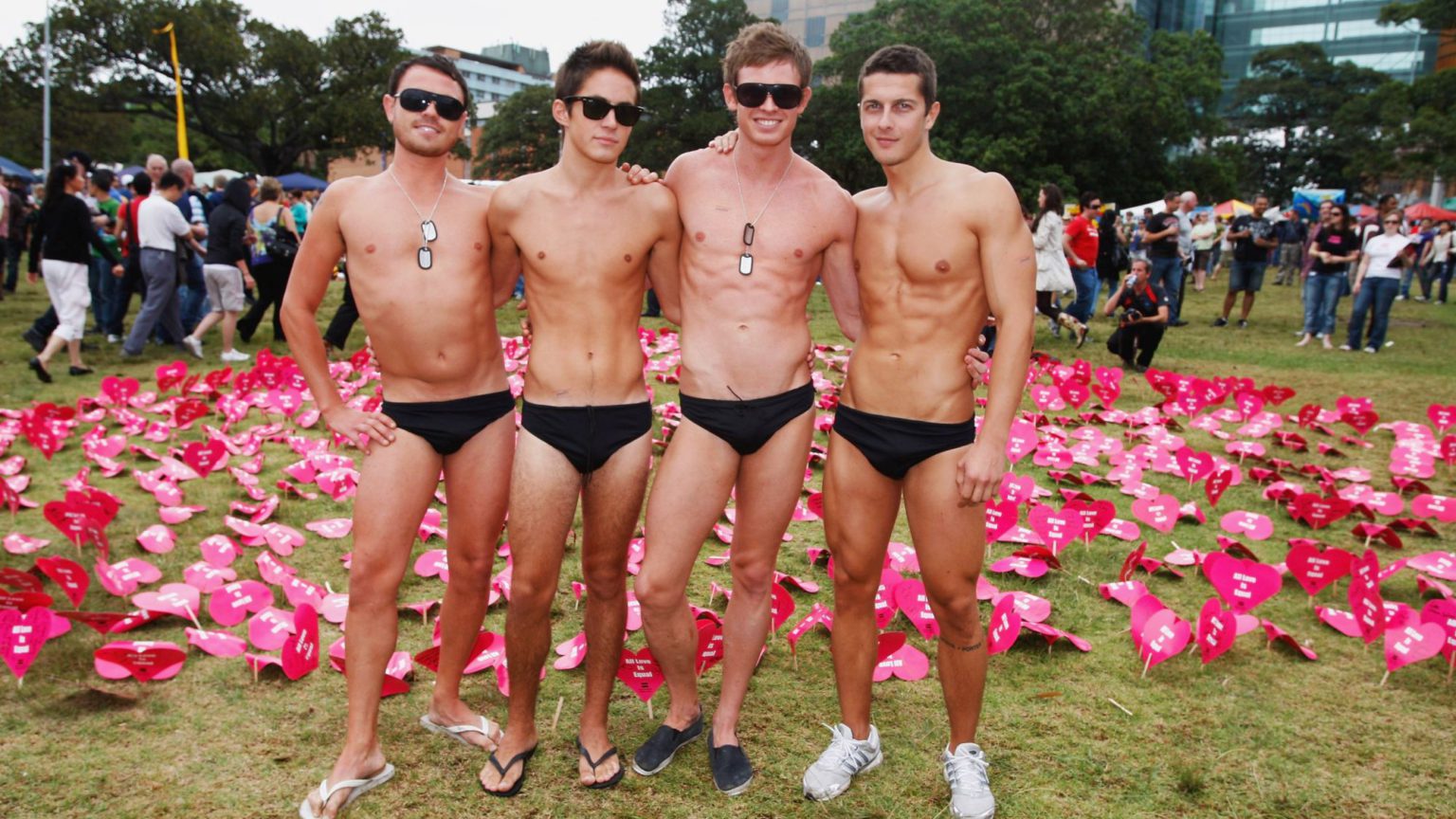 With rippling torsos and muscular buttocks bursting from every page, Boyz magazine makes even WrestleMania seem positively heterosexual. Boyz is a monthly publication for gay men. Unlike much of the gay press these days, its focus is on lifestyle, dating and shopping rather than the intricacies of gender politics.
Last Thursday, it was blasted by the windbags of social media. Actor David Paisley (from soaps, apparently) alerted his 20,000 followers on Twitter to a potential hate crime. The Boyz Twitter account had quote-tweeted the LGB Alliance, a group of lesbian, gay and bisexual people who question the tenets of the transgender faith, to promote a male-only social event on Zoom.
The Boyz Twitter account also made the following shocking statement: 'Listen yourself to the founders of the LGB Alliance, and then make up your own mind, you don't have to agree but at least hear them out.'
The outrageous suggestion that people ought to think for themselves was never going to be left unchallenged. Enter Paisley stage left, along with his supporting cast, including Guardian journalist Owen Jones. In a frenetic series of tweets, the television actor tagged in as many companies which advertise in Boyz as he could find, in order to make them aware of the magazine's transgression. The virtuous Twitter mob also set its sights on David Bridle, the managing director of Boyz. Bridle is something of a community elder and has been at the helm of Boyz since 1991, when Paisley was just 12 years old.
Bridle told me that before running Boyz, he worked at the BBC for seven years and is 'steeped in the tradition of giving both sides of an argument an opportunity to put their case'. 'I am not a member of the LGB Alliance and I have only had contact with [its founders] after they announced the webinar for gay men. I thought as a gay men's magazine it would be worth our readers knowing about.' According to Bridle, Boyz hasn't reported on the LGB Alliance in its print edition and 'has no plans to do so'.
'Boyz is not transphobic, far from it', he tells me. 'In our last issue, we published a full-page feature on the new TransPlus Gender Dysphoria Clinic and, as anyone looking at our Boyz Twitter feed will have seen, we gave a huge amount of support to Transgender Awareness Week and the Transgender Day of Remembrance.'
'I am deeply sorry that some of our loyal and supportive advertisers have cancelled their advertising for our next issue and that some venues and shops have said they will stop stocking us. As Boyz reaches its 30th anniversary next year, I hope that people might rethink their response as this was a genuine attempt to create dialogue around these important issues in our community.'
Boyz has now issued the standard grovelling apology. It has also promised to be re-educated on trans issues by trans-youth lobby group Mermaids. Paisley is now crowing over his social-media victory and is apparently delighted to have brought a long-standing gay magazine to its knees.
I was actually at the inaugural meeting of the LGB Alliance last year. Far from promoting hate, the agenda was focused on how to organise as same-sex-attracted people. There were transexual people at the meeting, and I can confirm that none of them spontaneously combusted upon entering the room, despite being exposed to a plurality of viewpoints. Ten years ago, nothing the LGB Alliance says would have been deemed controversial.
As Bev Jackson of the LGB Alliance tells me:
'It is extremely sad that the well-intentioned initiative of Boyz to encourage its gay, male readership to listen to what the LGB Alliance had to say caused a huge and completely unjustified uproar. Most of those who think the LGB Alliance is a hate group don't even know who we are or what we think. In a pattern that has become familiar, the cancellations and boycotts led to an apology. It is time for some political leadership: to recapture the freedom of expression that is gradually slipping away. Hopefully, this leadership will assert itself before the rights of gays, lesbians and women have been demolished.'
The LBG Alliance is filling a gap left by the LBGT movement's uncritical embrace of trans politics. Today there are no longer any mainstream services, groups or even dating apps that are exclusively for those who are same-sex attracted. Many LGBT organisations today campaign, in effect, against the right to be homosexual. This is because transgender politics calls for people to be recognised for who they claim to be internally, not for the sex of their bodies. The result is that, this year, 'Chiyo Gomes' – a female who has had a mastectomy – is a finalist in next year's Mr Gay UK competition. Furthermore, despite the female biology and lack of penis, in Britain today it could be construed as a hate crime to refer to 'Chiyo' as a straight woman rather than a gay man.
For the crime of offering an alternative to transgender ideology and for defending the importance of biological sex in homosexuality, the LGB Alliance has been hounded and smeared across the media. It has been accused of being in league with everyone from the far right to Christian fundamentalists. Its critics don't care that these accusations are baseless – when enough mud is thrown, some will inevitably stick.
Sometimes these smears are unintentionally funny. Pink News, a magazine owned by dotcom millionaire Benjamin Cohen, decided to highlight the fact that Boyz managing director David Bridle is a self-described 'Conservative Party supporter and Spectator reader' – as if your sexuality ought to dictate not only your reading habits, but also your political affiliations.
Like most ordinary people, most lesbian, gay and bisexual people aren't particularly engaged in the culture wars. Aside from moaning about Pride becoming commercialised and feeling a bit emosh about Nicola Adams having to drop out of Strictly, there is not that much pulling us together, especially when the only messages we get from the likes of Stonewall are that 'trans women are women' and 'debate is hate'. But ask any gay man if he would have sex with a 'man with a vulva' or a lesbian how she feels about penises, and it will be pretty obvious that despite the online tantrums of transgender activists, biological sex still matters.
Jo Bartosch is a journalist campaigning for the rights of women and girls.
To enquire about republishing spiked's content, a right to reply or to request a correction, please contact the managing editor, Viv Regan.