Puberty blockers are not the same as contraception
Warnings that the High Court puberty-blockers case will undermine access to contraception are nonsense.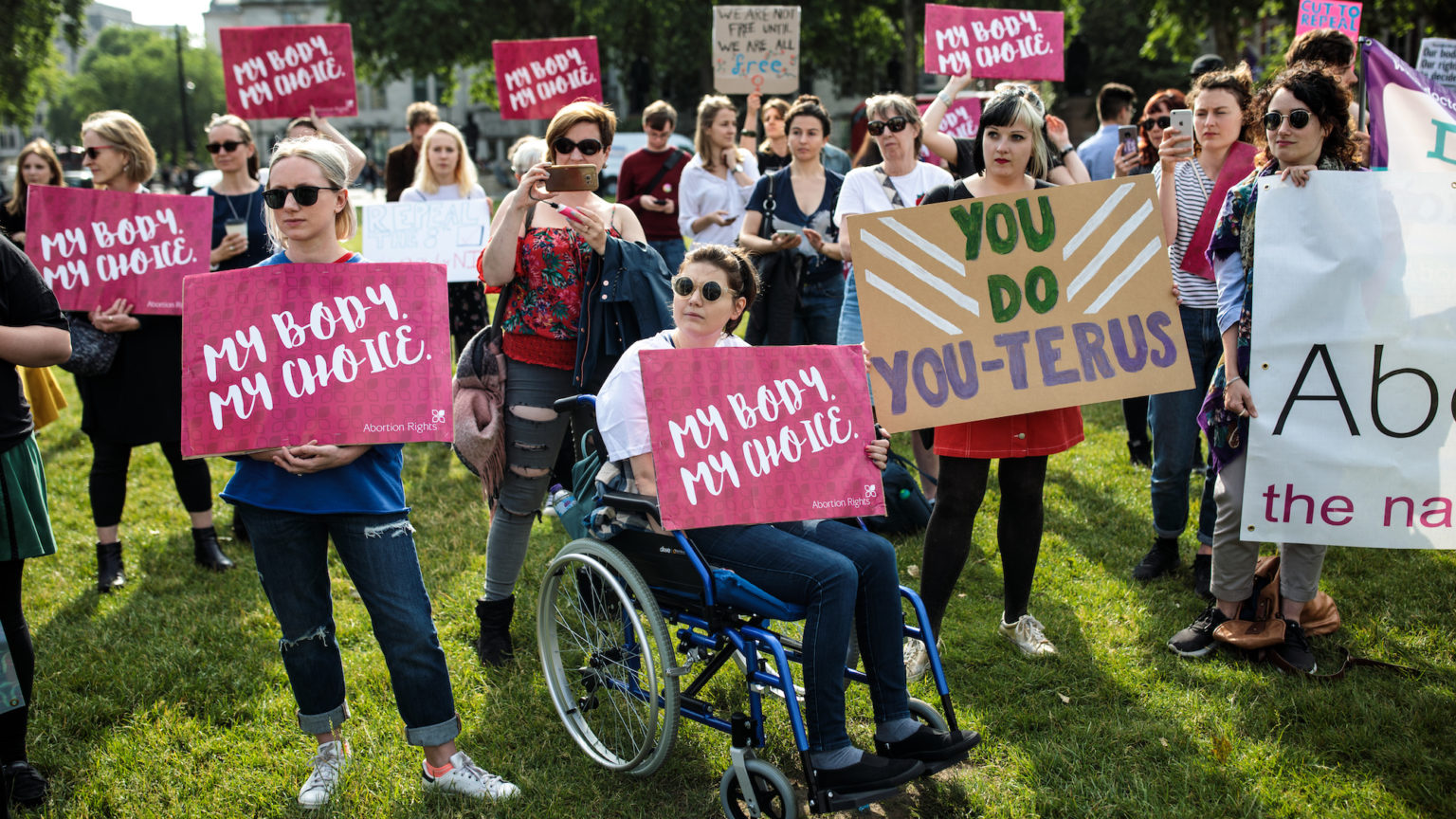 The Bell v Tavistock High Court ruling is a welcome development. The court has essentially ruled that children cannot consent to treatment with medication to suspend puberty. However, some influential human-rights organisations – including Amnesty International and Liberty – seem to believe that it undermines the 1985 Gillick judgement, which underpins young people's legal right to consent to contraception and abortion. Contrary to these baseless claims, the Bell v Tavistock ruling is, in fact, a reassuring and common-sense application of the same principles.
Bell v Tavistock recognises that puberty blockers, which arrest the natural sexual developments that take place during adolescence, are not comparable to contraceptives or abortion treatments. It recognises that whether a young person can consent to treatment is not just dependent on age but also on the effect and complexity of the treatment prescribed. The judgement does not encourage challenges to the right of young people to consent to contraception, as some activists have claimed – it does the opposite. It restates the principles of the Gillick judgement and makes any attack on it easier to defend.
The Gillick judgement, or Fraser ruling, was made in the mid-1980s and was an important restraint on various attempts to stop under-16s from accessing contraceptives without parental permission. The ruling sought by Victoria Gillick – to prevent a doctor from prescribing contraceptives to her daughter without parental consent – was defeated.
Lord Fraser, in his judgement, said:
'It seems to me verging on the absurd to suggest that a girl or a boy aged 15 could not effectively consent, for example, to have a medical examination of some trivial injury to his body or even to have a broken arm set. Of course the consent of the parents should normally be asked, but they may not be immediately available. Provided the patient, whether a boy or a girl, is capable of understanding what is proposed, and of expressing his or her own wishes, I see no good reason for holding that he or she lacks the capacity to express them validly and effectively and to authorise the medical man to make the examination or give the treatment which he advises. After all, a minor under the age of 16 can, within certain limits, enter into a contract. He or she can also sue and be sued, and can give evidence on oath. I am not disposed to hold now, for the first time, that a girl aged less than 16 lacks the power to give valid consent to contraceptive advice or treatment, merely on account of her age.'
The ruling guides medical treatment to this day. The crucial point of the Fraser ruling was the recognition that the bedrock of consent is a person's ability to understand what the treatment is (including its risks and benefits) – and that this is not necessarily determined by age.
When it comes to contraception and abortion, you might even claim that a young person seeking medical intervention to prevent or end an unwanted pregnancy is demonstrating a considerable understanding of the risks of their situation and that they are making the kind of decision an adult would make in similar circumstances.
There are, of course, age-specific issues to be considered, but these are more to do with the circumstances in which sex is taking place, rather than which clinical treatments young people can consent to. The safeguarding of vulnerable people is a huge concern and regulators insist that abortion providers evidence confidential discussions to ensure that patients under 18 are not being pressurised or subject to abuse, even when a parent has attended the clinic.
The risks and benefits of contraception are well-documented and relatively easy to understand. We all know someone who uses contraception, even if we don't ourselves – and that is probably true of younger teens who will have mums, sisters and friends, too. It is not difficult to understand why Lord Fraser might compare contraception with setting a broken leg. Abortion may be less talked about. But even so, 200,000 procedures a year make it a common and a relatively normal practice.
But can we really say the same about puberty blockers? The recent High Court ruling says no, concluding that this particular treatment 'is different in kind to other treatments or chemical interventions'. And this is why it is alarmist and wrong for pro-choice campaigners to be trying to gain support for the Tavistock Clinic on the grounds that the judgement undermines all sexual and reproductive healthcare for young people.
In paragraph 134 of the ruling, the basis of the judgement is clearly set out:
'The starting point is to consider the nature of the treatment proposed. The administration of [puberty blockers] to people going through puberty is a very unusual treatment for the following reasons. Firstly, there is real uncertainty over the short- and long-term consequences of the treatment, with very limited evidence as to its efficacy, or indeed quite what it is trying to achieve. This means it is, in our view, properly described as experimental treatment.
'Secondly, there is little clarity over the purpose of the treatment: in particular whether it provides a "pause to think" in a "hormone neutral" state or is a treatment to limit the effects of puberty, and thus the need for greater surgical and chemical intervention later…
'Thirdly, the consequences of the treatment are highly complex and potentially lifelong and life-changing in the most fundamental way imaginable. The treatment goes to the heart of an individual's identity, and is thus, quite possibly, unique as a medical treatment.'
Puberty blockers, based on this judgement, could not be more different to contraception or abortion, where there is a clear understanding of treatments that have been extensively studied and used for decades, there is absolute clarity of purpose and there are no long-term impacts on those who use them. No doubt there will be claims that, for some women, abortion causes long-term, life-altering regret – but these cases are few and the triggers are well understood.
To consider that a child could consent to a treatment that the judgement describes not only as 'truly life-changing, going as it does to the very heart of an individual's identity', but also as 'experimental' in nature, seems to pile weights on a child's ability to comprehend what would be too heavy for many adult ethicists.
The ruling on the Tavistock clinic recognises this and explains it well: 'For many children, certainly younger children, and some as young as 10 and just entering puberty, it will not be possible to conceptualise what not being able to give birth to children (or conceive children with their own sperm) would mean in adult life. Similarly, the meaning of sexual fulfilment, and what the implications of treatment may be for this in the future, will be impossible for many children to comprehend.'
Daminee Budhi, legal and policy officer for trans support group Mermaids, claims to see 'a very real risk that this case challenges the rights of all those under 18 who rely on "Gillick competence" in order to make their own informed decisions about their bodies'. 'That includes women under 18 who require access to the pill and even abortions without parental consent', she says.
Perhaps it is possible that she genuinely believes puberty blockers are comparable to the pill and abortion treatment. It is also possible that Amnesty and Liberty truly consider that the Gillick ruling, which allows a 14-year-old girl to be provided with a pill without her parents' knowledge, can be undermined by a ruling to prevent puberty-blocking treatment for a pre-pubescent, natal-girl who claims to have been misgendered.
Most people will, however, fully understand the difference. And they will be glad that the High Court has demonstrated a grip on reality, just as Lord Justice Fraser did in the Gillick ruling 35 years ago.
Ann Furedi is author of The Moral Case for Abortion. Follow her on Twitter: @AnnFuredi.
To enquire about republishing spiked's content, a right to reply or to request a correction, please contact the managing editor, Viv Regan.