Maya Forstater: a champion of democracy
It is unacceptable for the law to denounce Forstater's views on sex as 'not worthy of respect'.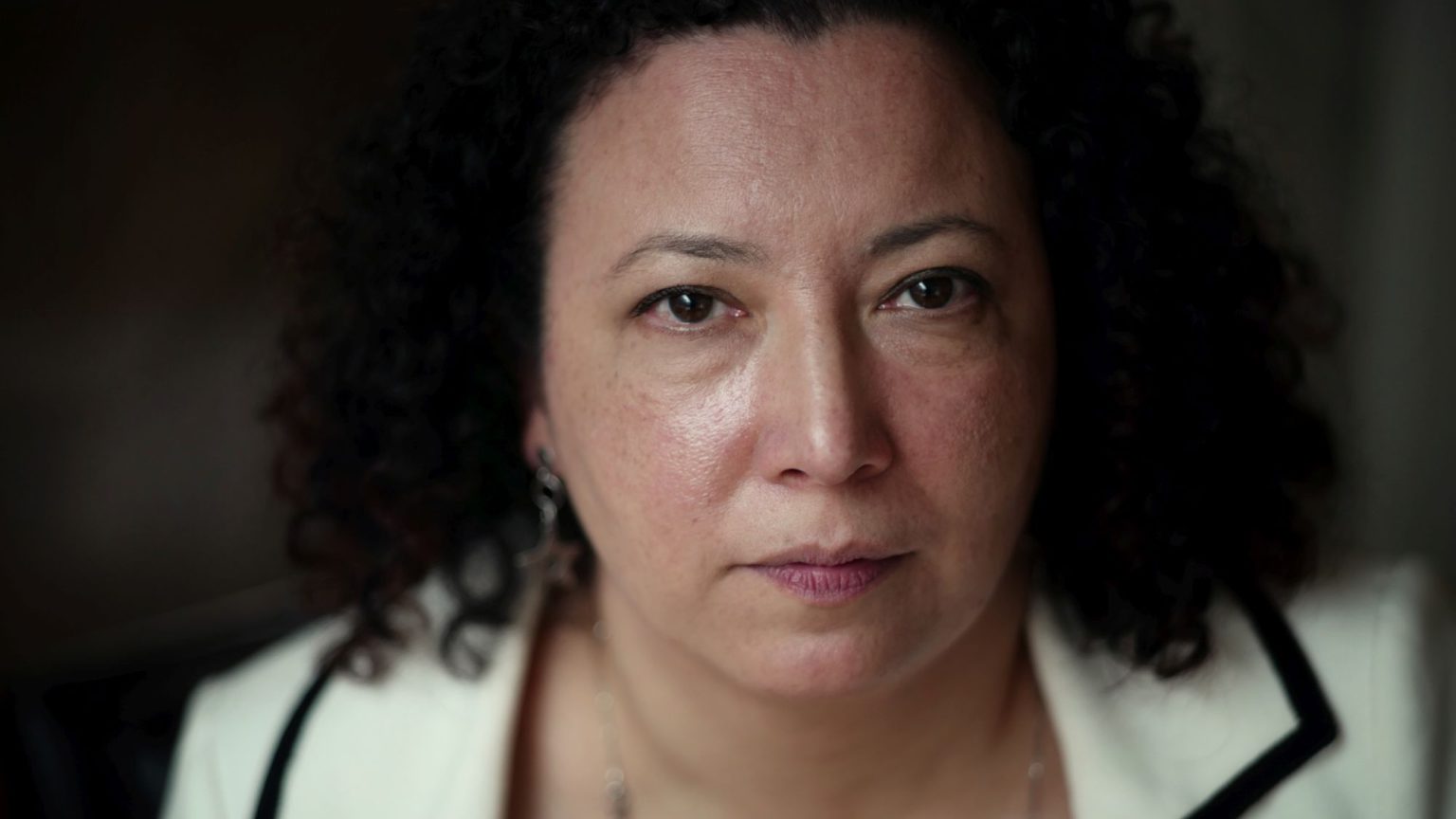 Political debate is good. It should be encouraged, and it should be free. In a healthy democracy, political debate will be vigorous and challenging. It will be premised on enquiring into the truth and its objective will be to persuade. Democracy is essentially a system of decision-making that treats every citizen as having an equal right to express an opinion. Only those who advocate violence, and hence who reject the democratic process, should be treated as holding opinions that democracy will not respect.
The desire of an increasing number of men and women, and boys and girls, to 'change sex' and to require society to adapt to their desires is an issue for political debate. It is, like most political issues, capable of engendering strong and passionately held beliefs on both sides. It is the sort of issue that demonstrates the need for free and vigorous debate. Indeed, it is an issue that highlights the need for democracy. Only a democracy – with the respect it necessarily affords to each citizen's right to express an opinion – can guide society to decisions that are capable of being accepted by the wider public.
On trans issues, society has been moving in a direction that stokes considerable unease among many people. In the latest controversy, there are some who believe that men should be allowed to self-declare as women and to be treated as women (likewise for women desiring to be men) and there are many who strongly oppose such a development. Changing rooms, prisons, school uniforms, sports, swimming pools, toilets, women-only shortlists and women's refugees have all been the focus of recent trans controversies. Underlining the dispute is the view held by many that sex is a biological fact that cannot be changed, and that society is harmed by accommodating to those who claim to have changed sex.
This controversy needs the antidote of free public debate. Two years ago, Maya Forstater decided to join the debate. She, like millions of other citizens, opposes the possibility that the Gender Recognition Act 2004 could be amended to permit people to self-identify their gender. After researching the issue, Forstater tweeted: 'Some transgender people have cosmetic surgery. But most retain their birth genitals. Everyone's equality and safety should be protected, but women and girls lose out on privacy, safety and fairness if males are allowed into changing rooms, dormitories, prisons, sports teams.' In a further social-media comment on Slack, she noted how 'I should be careful and not unnecessarily antagonistic. But if people find the basic biological truths that "women are adult human females" or "trans women are male" offensive, then they will be offended.' And she noted how 'in social situations I would treat any trans women as an honorary female, and use whatever pronouns etc… I wouldn't try to hurt anyone's feelings but I don't think people should be compelled to play along with literal delusions like "trans women are women".'
Forstater's opinions were clear, but they were also measured and sophisticated in that she distinguished between challenging trans issues at a political level and how she would treat a trans person at a personal level. Essentially, Forstater was doing what any democracy would welcome because she was engaging in an issue of public concern by eloquently expressing the viewpoint of millions. However, when her employers saw it differently, she brought an employment-tribunal claim in which she alleged unlawful discrimination based on her beliefs.
The law concluded, in a judgment given last week, that Forstater's belief that sex is immutable 'is not worthy of respect in a democratic society'. This is deeply troubling and plainly wrong at a political level because a democracy that sneers at opinions before they have been voiced, heard and judged by the demos is a democracy in name only. It is a democracy without its lifeblood of free political debate.
And at a legal level, the ruling highlights that the law on trans issues has become a menace to democracy. It has become the servant of a trans discourse that is not concerned with winning arguments, but which seeks to silence them in pursuit of a 'victory' secured from a referee who is on their side. When the law – that coercive feature of society that requires obedience – declares that a belief 'is not worthy of respect', then the law has taken sides by undermining one side of the debate.
By taking sides on the politically controversial issue of trans identity, the law is giving a green light to its advocates to seek to sack, discipline, silence and drive their opponents from political debate. Trans activists will do this secure in the knowledge that the law will back them. When the law declares that one side of an argument is 'not worthy of respect', the law undermines democracy by allowing its favoured argument to be militant, intemperate and censorious. This is not democracy – this is oppression.
The essential problem with today's law on trans issues is that it is premised, not on enquiring into facts and truth, but by considering feelings. The judge repeatedly referred to the 'enormous pain' and 'hurt' that would be caused by Forstater's opinions. And with this therapeutic approach as his guide, he began his judgment by noting that he 'sought to use appropriate terminology that will not be offensive to the parties, their witnesses or others reading this judgement'. To this end he refers to Gregor Murray, who Forstater is said to have offended, as a 'non-binary person' and as 'they'. In other words, the judge began by dismissing Forstater's case by making clear that, even in a judgment which is a statement of the law, he would accede to the right of men and women to self-declare their own 'sex'.
As Forstater had already noted, and as anyone who engages in a questioning of trans issues knows, if a decision-taker bases his decision on the possibility of somebody being 'hurt' by an opinion, then people who disagree with that opinion will declare themselves to be hurt. Pain, hurt, dignity, distress and offence (all metrics cited by the judge) become the basis for resolving issues in favour of the campaigners with the thinnest skins. This was the central basis for the judge's conclusion, for, as he argued: 'Calling a trans woman a man is likely to be profoundly distressing. It may be unlawful harassment. Even paying due regard to the qualified right to freedom of expression, people cannot expect to be protected if their core belief involves violating others' dignity and/or creating an intimidating, hostile, degrading, humiliating or offensive environment for them.' It is worth re-reading this passage in order to appreciate that, so far as the law is concerned, nobody in a democracy should express the political belief that a 'trans woman is a man' because it may hurt the man's feelings.
The law has not always been a menace to democracy. In an earlier era, the law was premised on fact rather than fiction masquerading as therapy. In Corbett vs Corbett (1970), a High Court judge concluded that: 'It is common ground between all the medical witnesses that the biological sexual constitution of an individual is fixed at birth (at the latest), and cannot be changed, either by the natural development of organs of the sex, or by medical or surgical means.' And in 2003, five judges in the House of Lords concluded that: 'Individuals cannot choose for themselves whether they wish to be known or treated as male or female. Self-definition is not acceptable. That would make nonsense of the underlying biological basis of the distinction.' (Bellinger.)
These judgments are now, according to the Forstater decision, not worthy of respect. As the Dickensian character Mr Bumble would say, 'the law is an ass'. Worse still, the law's approach to democracy on trans issues has become Victorian. Victorian law denied democracy by denying people a vote; today's law emasculates democracy by denying people a voice. Maya Forstater has courageously stood up to the oppressive purveyors of trans identity and to a law that considers her beliefs to be unworthy of respect. Whatever the law says, Maya Forstater is a true champion of democracy, and the dismissal of her case highlights the extent to which the law has become a menace to the institution it is supposed to uphold: democracy.
Jon Holbrook is a barrister. Follow him on Twitter: @JonHolb
His essay on 'The Rise and Fall of the Rule of Law' is published in the book From Self to Selfie: A Critique of Contemporary Forms of Alienation, paperback £16.09.
Picture by: Barney Cokeliss.
To enquire about republishing spiked's content, a right to reply or to request a correction, please contact the managing editor, Viv Regan.