Dave's rap was just dull, woke groupthink
His BRITs performance wasn't daring – it was a Guardian editorial put to music.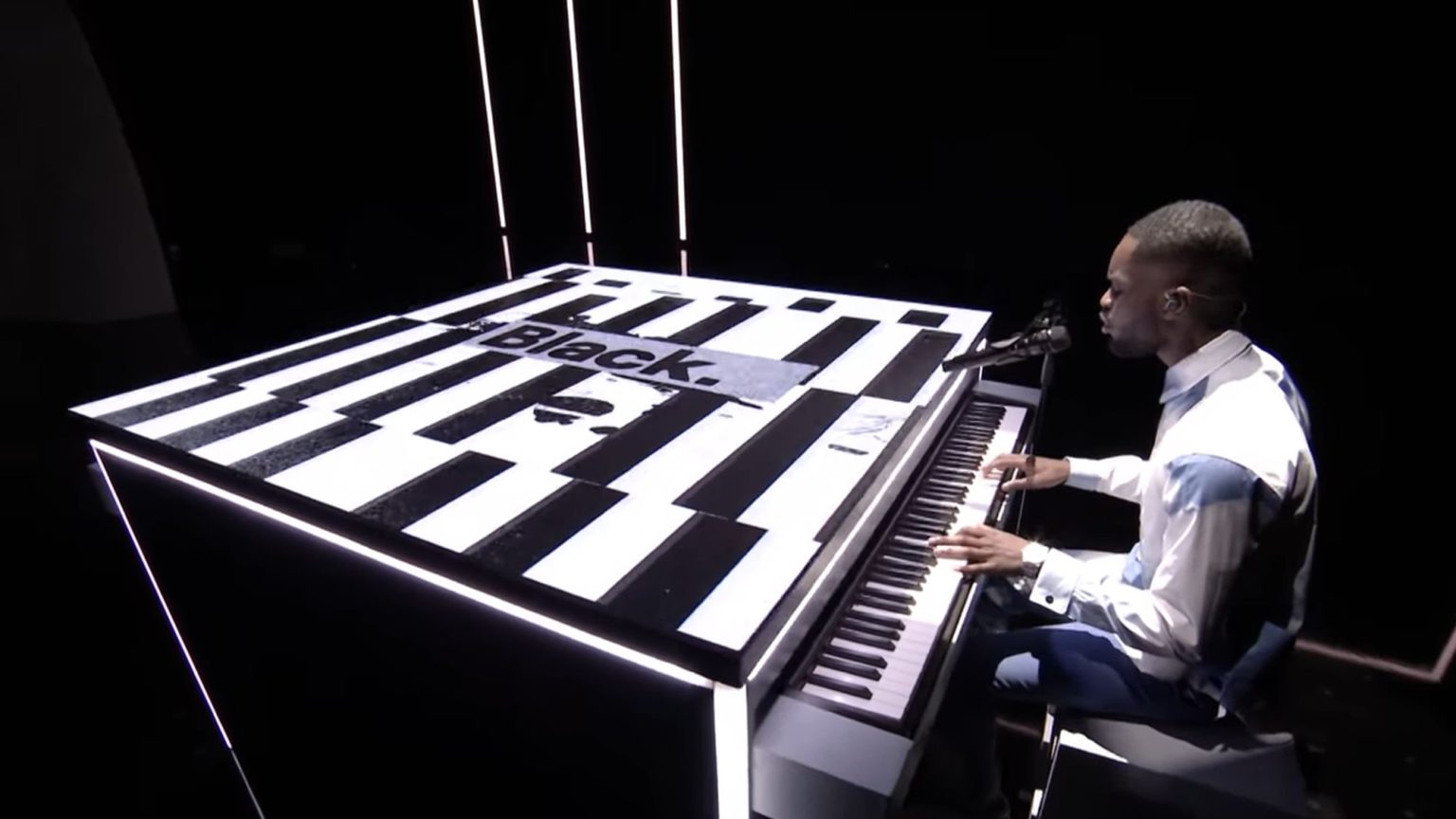 Here's a tip for rappers. If you're being praised by John McDonnell, Baroness Sayeeda Warsi, the Guardian and every middle-class tit on Twitter, you're doing something wrong. Yes, Dave, this is about you. Overnight, following his performance at the BRITs, the Brit rapper has been elevated to national-treasure status by some of the squarest, lamest politicos and virtue-signallers in the land. What a bludgeon to his reputation.
There was a time when rappers and rockers horrified, or at least perplexed, ladies-who-lunch and the stiffs of the political class. Remember Tipper Gore losing her rag over Public Enemy or Jeremy Corbyn condemning billboard ads for the Prodigy's 'Smack My Bitch Up'. Now these kind of people, including Corbyn himself, are gushing over Dave and his performance of his song 'Black' at the BRITs. Like a sad grandad trying to impress the yoof, Corbyn even tweeted a quote from the extra verse Dave added to 'Black': 'We want rehabilitation, now that would be amazing / But Grenfell victims still need accommodation / And we still need support for the Windrush generation.'
Let's not beat around the bush: the reason Guardianistas whose idea of urban is going to Peckham to check out the latest eaterie for wankers are gushing over Dave is that his performance of 'Black' was about as radical as a damp dishcloth. It was the most embarrassing thing I've seen on the BRITs since Mick Fleetwood and Sam Fox. It was like a checklist of all the worthy, 'correct' opinions one must hold if one wants access to the dinner-party circuit. It was a Guardian editorial put to music.
So Dave said Boris is racist. Yawn. It is mandatory to think that these days if you want to be considered a good person. (But don't dare suggest that Corbyn might be a bit racist for hugging an Islamist after he was found guilty of promoting the blood libel or for laying a wreath for one of the anti-Semitic mass murderers of the Munich Olympics. Remember: Jews don't matter!) Dave also said we need more conservation and less deforestation, sounding more Caroline Lucas than Chuck D. He said Meghan Markle was treated meanly by the press, which I'm pretty sure is the first time a rapper has stood up for royalty. What next, spitting bars for Diana, the People's Princess? Dave's pity for a madly rich and pampered duchess is straight out of the knackered Elton John songbook.
Most strikingly, he rapped about Jack Merritt, the young man who was one of two people murdered by an Islamist terrorist on London Bridge at the end of last year. Where did that come from? From the Guardian, of course. The Guardian turned Jack and his grieving father into modern-day heroes by publishing their soft-on-crime views for days after the London Bridge atrocity. Just who wrote Dave's extra verse? Polly Toynbee? Dave also made the perfunctory nod to the Grenfell calamity. I'm sorry, but I can't be the only person who is finding it distasteful that Grenfell is becoming little more than a word that rich celebs say or sing in order to get a quick cheer, without knowing all the details of the actually very impressive efforts to house and compensate Grenfell's displaced families.
Anti-deforestation, pro-reparations, Boris-bashing, Meghan-loving… what a painfully middle-class, conformist and dull litany of opinions. Cultural rebels once dreamt of anarchy in the UK or instructed people to fight the power. Now Dave is using the BRITs stage to let the chattering classes know he's one of them. Stormzy has gone down this road, too. And of course, popular music more broadly is now dominated by plummy, often privately educated kids who loathe Brexit, love the EU, worry about Meghan, etczzzz. It's so depressing. When even popular culture has been colonised by the stifling, censorious, groupthink ideology of wokeness, the kids won't be all right.
Brendan O'Neill is editor of spiked and host of the spiked podcast, The Brendan O'Neill Show. Subscribe to the podcast here. And find Brendan on Instagram: @burntoakboy
To enquire about republishing spiked's content, a right to reply or to request a correction, please contact the managing editor, Viv Regan.