It's time to get real about Islamist terror
Censorship and cowardice have helped radical Islam to flourish. It's time for a change.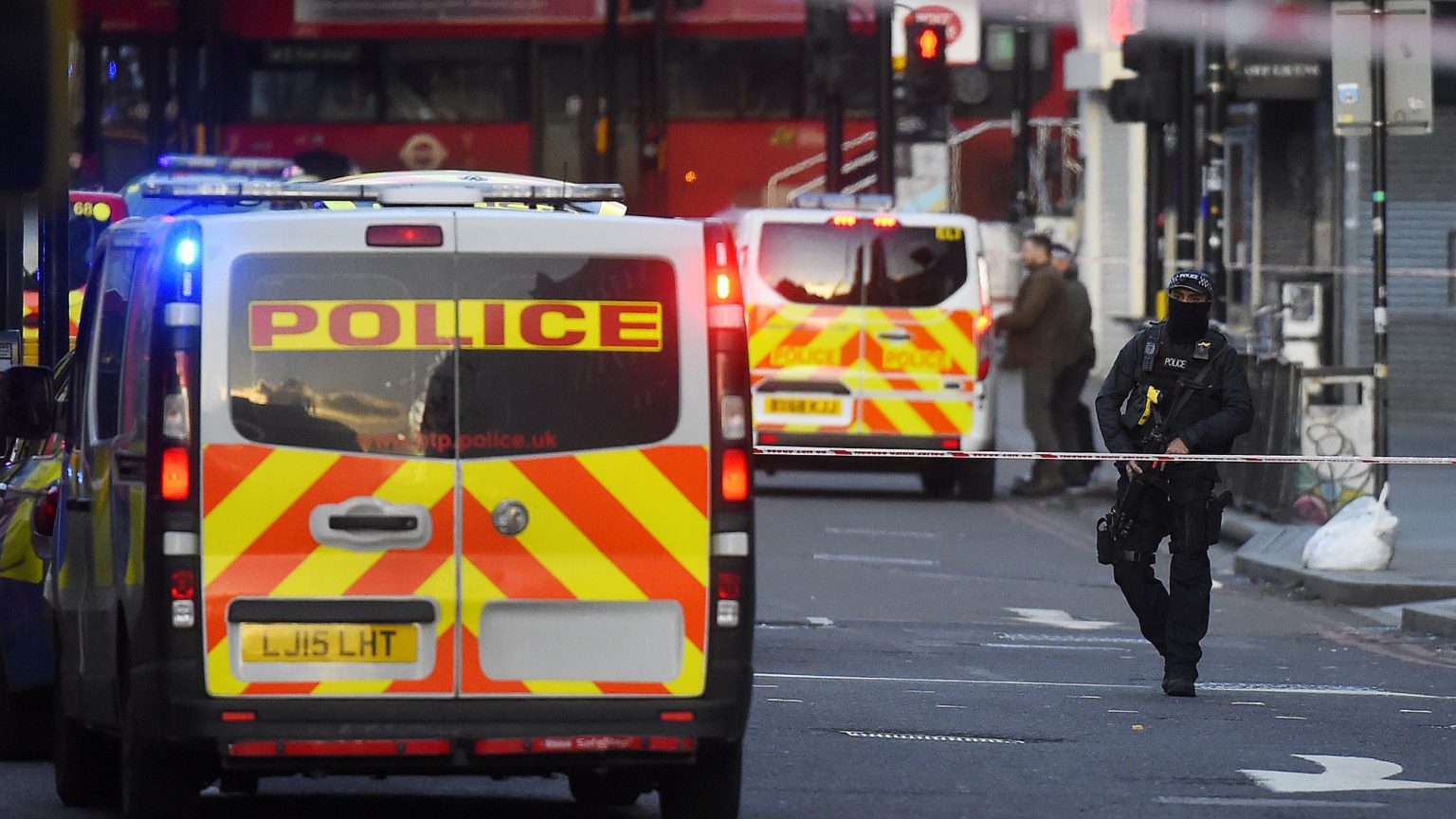 Two things were made clear by the Islamist horror on London Bridge yesterday. First, this city is full of brave civilians who are willing to take enormous risks to protect their fellow citizens from evil and from harm. And secondly, such courage, such unflinching willingness to face down the Islamist threat, is sadly lacking in officialdom and in much of the political class. Where civilians have shown themselves willing to confront the Islamist threat head-on, too many people in positions of power want to shush discussion about radical Islam, play down the threat that it poses, and treat its practitioners as ordinary criminals rather than as traitors to the nation.
First, the courage of civilians. The scenes were remarkable. We now know that the assault started in Fishmongers' Hall, where the radical Islamist was attending a meeting on prisoner rehabilitation, having himself been jailed for seven years for terror plotting. Within moments of his stabbing frenzy, people were fighting back. One man grabbed a five-foot Narwhal whale tusk from a display in Fishmongers' Hall and used it to help subdue the terrorist. Another used a fire extinguisher. Some simply used their fists. They disarmed him and neutered his threat. In a widely shared video clip a man in a suit can be seen taking one of the terrorist's knives away from the scene.
Their heroism is made even more impressive by the fact that the killer was wearing what looked like an explosive belt. It was later found to be fake, but they had every reason to believe it was real. And still they tackled him to the ground and held him down until the police came. They put the public's safety ahead of their own — an incredibly admirable act. Armed police then shot and killed the knifeman, which was absolutely the right thing to do given no one could have known for sure that his suicide belt was a fake. Within five minutes, a man who wanted to visit death upon Londoners was himself dead. A good result.
This is how we should respond to acts of terrorism like this. Tragically, he managed to kill two people and injure three more, but he was prevented from killing many more by the quick thinking and the courage of civilians and police officers. Officialdom's advice is that people should run away from terror incidents and find a safe place to hide. But in many situations it is far preferable for those who are able-bodied and relatively strong to take direct action against terrorists.
We saw this in the London Bridge attack of 2017, when Saturday-night revellers used bottles, chairs and even a skateboard to attack the three Islamists who were on a murderous spree, and we saw it yesterday, too. The message of yesterday's events was clear: London has had enough of this shit. Islamist terrorists need to know that if they try something like this, then civilians will fight back, and, if necessary, use lethal force.
But then there is the second revelation from yesterday, something we should pay serious attention to: the inability of officialdom and significant sections of the opinion-forming set to treat Islamist terrorism with the seriousness it deserves.
It has now been confirmed that the killer — Usman Khan — had been jailed for terrorism offences but was released on licence just seven years into his sentence. Questions will be asked about this, and they ought to turn into a broader question of why the political and cultural elites are so unwilling to talk about or confront the Islamist threat.
That Khan was out of jail on licence is quite disturbing. He was not just some armed robber or major drug-dealer, criminals who might expect to be released after five, six or seven years in jail. No, he was a traitor to his country, a man who was born here and yet who plotted to unleash violent jihadism on his fellow citizens, whom he referred to as 'kuffars' and 'dogs'. Khan was part of a gang of men from Stoke-on-Trent, London and Cardiff who made plans to bomb the London Stock Exchange and pubs in Stoke. They also discussed killing the then mayor of London, Boris Johnson.
During the trial, the judge described Khan, who was then 19, as one of the 'more serious jihadis' in the gang. He genuinely believed in pursuing a holy war against disgusting, dog-like Britons. It was decided that he should never be released until it was clearly agreed that he no longer posed a threat to the public, but, following an appeal, this 'condition was later lifted', as the Guardian reports. He was released on licence in December last year. And yesterday he murdered two people.
Why was he released? Who decided he was no longer a threat? How did they get it so catastrophically wrong? These questions must be answered. And these questions must not be separated from the broader issue of today's cultural climate that refuses to treat radical Islam as a serious problem. The decision to release this man as if he were an ordinary criminal who had possibly changed his ways must be seen in the context of this cowardly climate that actively suppresses discussion of the Islamist threat and even demonises anyone who talks about it or organises against it.
We've seen this for years now. Even to use the i-word — Islam — in relation to recent acts of terrorism is frowned upon. Anyone who gets angry about these attacks, whether it was 7/7 in 2005, the slaughter at the Manchester Arena in 2017 or yesterday's stabbings, risks being denounced as 'Islamophobic'. The left, including the left that currently runs the Labour Party, is myopically devoted to distracting attention from the Islamist threat. 'What about the far right?', they'll say. Such cynical and spineless whataboutery wilfully overlooks that the far right has not killed anywhere near 500 people in Europe over the past five years — Islamists, on the other hand, have. 'Don't look back in anger', we are told after Islamist attacks. In short, lay a flower, be sad for a day, and then move on — whatever you do, don't talk about it.
This policing of emotion and of public debate about radical Islam is explicitly designed to suppress difficult questions. In particular questions about the divisive ideology of multiculturalism and the way it has nurtured a culture of victimhood, grievance and even violence among certain religious and social groups who have been convinced by officialdom for years and years that they are hated by ordinary Brits — or 'dogs', as Khan came to view us. This cultivation of separatism, this sowing of a victim mentality, this inflaming of community grievance and community bitterness — these are the 'achievements' of the ideology of multiculturalism and they have played an important role in the rise of Islamist violence in the UK.
It's time to get real about Islamist terror. No more censorship. No more demonisation of people who are concerned about this violent threat. No more whataboutery. And no more treatment of self-styled holy warriors who want to slaughter us 'dogs' as run-of-the-mill criminals. The ideologies of victimhood and separatism have helped to give rise to Islamist violence and traitorism on a very worrying scale — let's talk about them. Let's find out why a holy warrior was released from jail to visit holy war on the citizens of London.
No paywall. No subscriptions.
spiked is free for all.
Donate today to keep us fighting.
Donate online
To enquire about republishing spiked's content, a right to reply or to request a correction, please contact the managing editor, Viv Regan.