South Park has burst the woke Hollywood bubble
Disney's love for dull, race-swapped reboots has finally got a well-deserved kicking.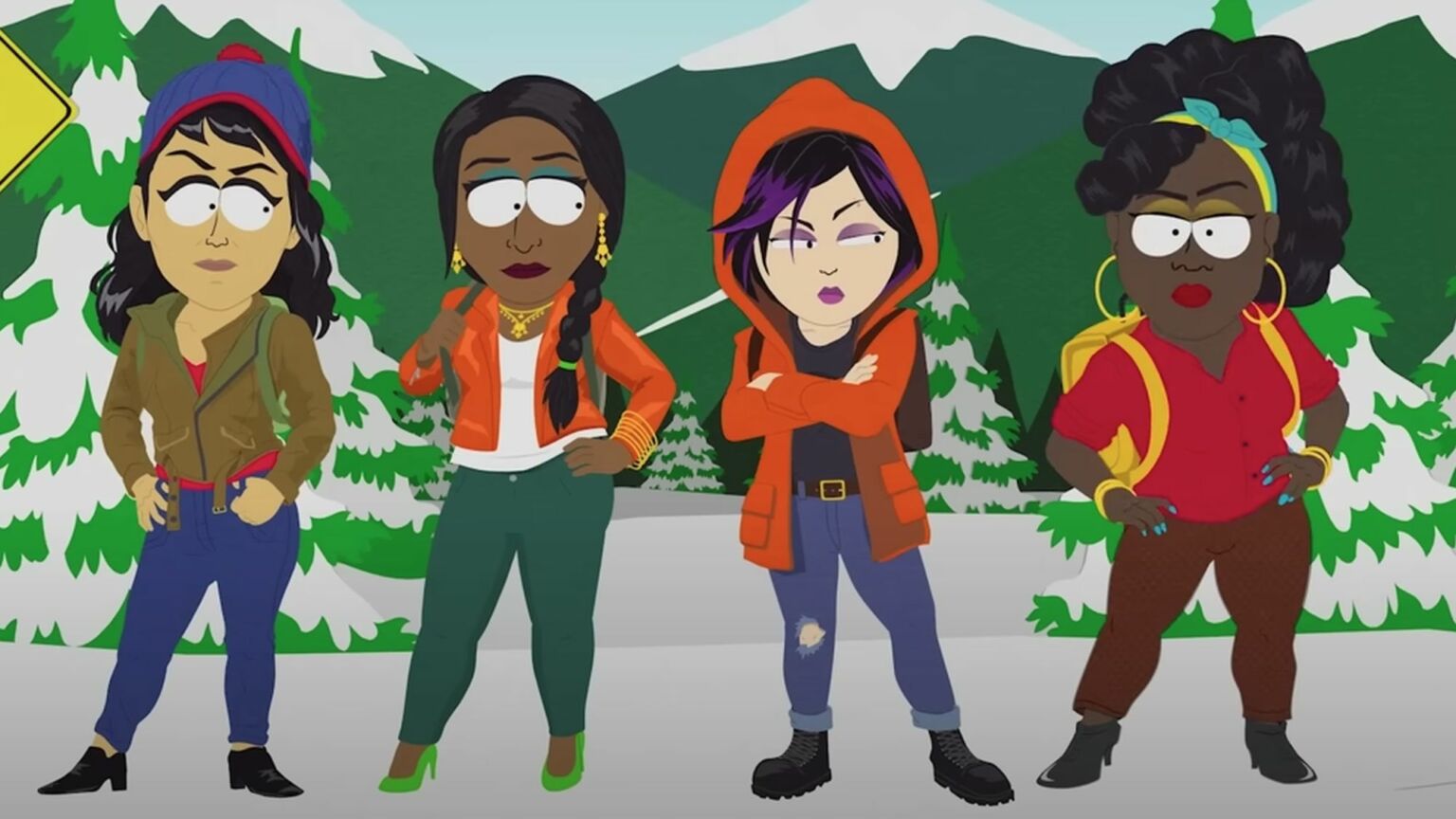 In the latest episode of South Park, Eric Cartman is having nightmares that he's going to be replaced by a black woman. He is terrified that a Disney executive is under his bed, looking to swap him for a 'diverse woman who complains about the patriarchy'. His mother reassures him that he is imagining things.
South Park has long punctured elite bubbles. This time, creators Trey Parker and Matt Stone take aim at the Walt Disney Company, specifically targeting Disney CEO Bob Iger and Kathleen Kennedy, president of Lucasfilm, the Disney-owned production company behind the Star Wars franchise. Last week's episode, 'South Park: Joining the Panderverse' takes Iger and Kennedy to task for filling their films with self-righteous woke messaging – a phenomenon that has now been alienating audiences for several years. It perfectly captures the growing distance and animosity between Hollywood's hectoring execs and the cinemagoers they're meant to serve.
The special episode hones in on the Hollywood trend of 'race-swapping' characters and needlessly injecting 'diversity' into franchises. Sure enough, Cartman's nightmare about being race-swapped comes true – he is sucked into a portal and replaced by another 'Eric Cartman', a black woman who has a similar outfit and the same mannerisms as him.
The remaining boys, Stan, Kyle and Kenny, try to ignore this new 'Cartman'. After all, she obviously isn't the old Eric. This causes PC Principal, South Park Elementary's right-on headteacher, to summon them to his office for a dressing down. The boys explain that they are baffled at the new race- and gender-swapped Cartman: 'She keeps saying she's Eric Cartman', they protest, 'it doesn't make any sense!'. PC Principal responds by calling them bigots: 'There's a diverse female where Cartman used to be and you don't like that… If you boys don't think Eric can be a black woman, then maybe the problem is you.' This perfectly echoes the way that real-life film fans are written off as reactionary whenever they question diversity casting.
Later, the episode shows a meeting of Disney executives. CEO Bob Iger is angry at Disney's falling share price. 'We don't understand it, sir', an executive tells him, 'we keep making the same movie over and over and pandering to everyone, but suddenly it's not working'. For Iger, this just means that 'We've got to pander harder!'
It turns out that South Park's Disney executives have been using a secret artefact – the 'panderstone' – to recycle the same ideas over and over in order to make their films. But they have now done this so much that they have caused a rip in the universe, letting in an alternate version of Kathleen Kennedy (Cartman, wearing lipstick and a wig). When presented with Disney's struggling projects, Kennedy-Cartman always has the same solution: 'Put a chick in it! Make her gay!'
The satire is delicious. Translating 'diversity, equity and inclusion' platitudes into crass Cartman-speak exposes just how crude the woke agenda can be. Those Hollywood execs who think of themselves as sensitive, creative geniuses really think that swapping a character's race is a substitute for originality.
In recent years, Hollywood has been plagued by endless reboots and live-action remakes, usually dressed up in woke trimmings in a failed attempt to attract modern audiences. This year, we've seen supposedly feminist 'girlboss' characters awkwardly grafted into the latest Star Wars and Indiana Jones films. Disney's Snow White reboot looks to be running into trouble before it has even hit cinemas, thanks in part to lead actress Rachel Zegler's endless woke sermons about the evils of the original. Meanwhile, this year's live-action reboot of The Little Mermaid tried to rely on its race-swapped lead character to excuse the incredibly dull delivery of its plot. Audiences have certainly not been impressed.
South Park does an excellent job at poking fun at all this. And, unusually for a South Park episode, the ending strikes a relatively conciliatory note. Cartman finally meets the real Kathleen Kennedy, the first to use the panderstone to generate content. She explains that all had been going well until along came 'ugly letters from racists who couldn't stand that some of the panderstone's rehashes had diverse women characters in the lead'. So Kennedy doubled down, deciding to 'make movies to fight all the bigotry in our society' and using the panderstone to do so. This was a mistake, she realises, resulting in boring, preachy films. 'I'm sorry I was so reckless with the things that you love', she says, 'it was just lazy'.
Happily, it seems that Disney is belatedly waking up to this reality, too. In September, Iger pledged to 'quiet the noise' on the culture war, conceding that Disney's woke reputation is now a threat to its business.
The central thrust of 'Joining the Panderverse' certainly hits home. People are sick of being lectured by woke corporations, and South Park has rightly taken them down a peg or two.
Laurie Wastell is a writer.
To enquire about republishing spiked's content, a right to reply or to request a correction, please contact the managing editor, Viv Regan.