The unbearable dullness of The Little Mermaid
Disney needs to start telling new stories, instead of ruining old ones.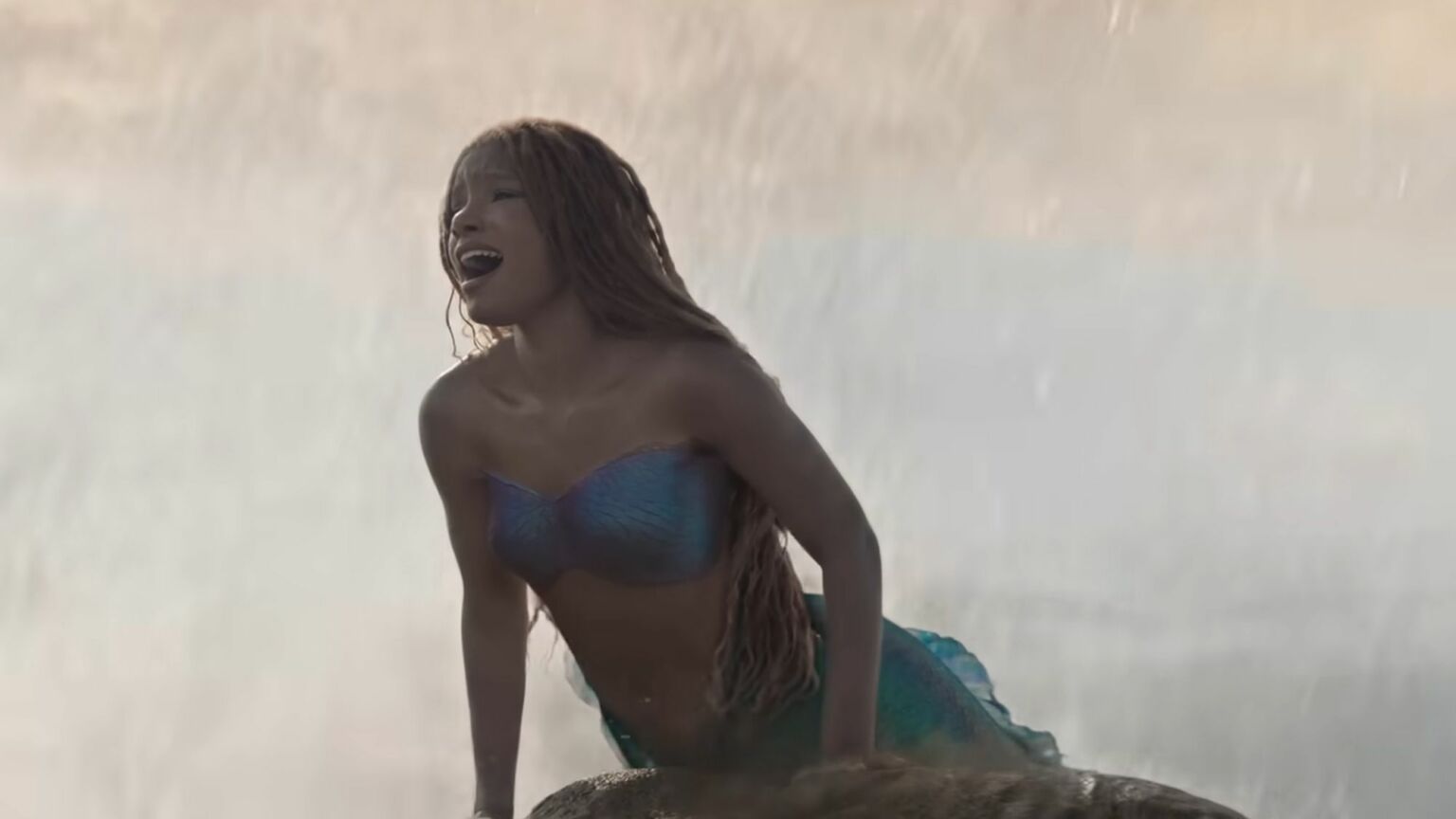 Disney's live-action remake of The Little Mermaid is very boring – as I'm sure the handful of restless, inattentive kids who were at the same screening as us will agree.
It has some merits. The cast is good. Melissa McCarthy, though criminally underused, is still compelling as the sea-witch, Ursula. Javier Bardem brings gravitas to the two-dimensional role of King Triton. And Halle Bailey, as Ariel, belts out the Disney showstoppers and is as blandly cute as a princess should be.
The romantic tension between leads Ariel and Prince Eric, played by Jonah Hauer-King, builds sweetly. And there are even a few good gags.
Yet the film as a whole is a huge disappointment. It is much, much less than the sum of its parts.
Some have been tempted to blame wokeness for the film's myriad failings. There have been unedifying internet arguments over whether Halle Bailey, a black actress, was only cast as Ariel in the name of diversity. The addition of new 'consent is good' lyrics to 'Kiss the Girl', to bring it closer in line with contemporary dating sensibilities, is fairly jarring. Some have even claimed that the whole film is a metaphor for the supposed struggles of no one's favourite real-life princess – Meghan Markle. If so, it is a very distant metaphor.
But none of this fully explains why this remake is so dull. After all, if there is any 'wokeness' in the actual film, it is fairly negligible. Most of the plot is identical to the 1989 classic. It centres on the same intergenerational conflict, and the same coming-of-age story, as the beloved original.
The real problem is Disney's ongoing habit of remaking its animated back catalogue using a combination of live action and CGI. Take the recent remakes of The Jungle Book, Cinderella, Dumbo, Lady and the Tramp, Aladdin, Mulan and Pinocchio – all of them have been disappointments in their own way.
Part of the problem is that it is hard to know who is supposed to be the audience for these live-action remakes. Children find them tedious and uninvolving, while adults find them childish and insubstantial. If there is an ideal viewer for them at all, it is an adult who wants to relive the same emotional experience he or she derived, as a child, from the original – a desire that is always thwarted.
The central problem with these remakes relates to the nature of animation itself. Old-school cel animation, using sheets of transparent plastic, was designed to heighten the action, making it as appealing and emotionally involving as it can be. Disney animators pretty much invented and codified this process in their 12 principles of animation.
And that's where this mix of live action and CGI animation falls down. It kills the life of animation. It de-animates it. It takes away its magic.
Just compare the way the two versions of the The Little Mermaid present the first emotional climax of the story. In the original, Ariel, singing 'Part of Your World', contorts herself on a rock as an enormous wave crashes over her. Cel animation makes it possible for the wave to linger in the air seemingly forever, while Ariel's voluminous hair dances weightlessly.
Real life, with its real physical laws, falls short of this animated ideal. So, in the 2023 film, the same climactic moment lasts only as long as real water can stay in the air. And Ariel, now played by a real human being, bends like a young actress in an uncomfortable fish costume. There is no magic here.
Why does Disney keep doing this to its own back catalogue? Are there no new stories to tell? There are of course, but that would involve taking risks, which Disney appears too afraid to do. And so, for the time being, Disney will continue to churn out anodyne, bloodless remakes of old favourites. Snow White, Lilo and Stitch and Hercules are already in the works, and no doubt there are more to come.
Picture by: YouTube / Walt Disney Studios.
To enquire about republishing spiked's content, a right to reply or to request a correction, please contact the managing editor, Viv Regan.