How quoting the Bible became a crime
Vaguely worded hate-speech laws can turn widely held beliefs into criminal speech.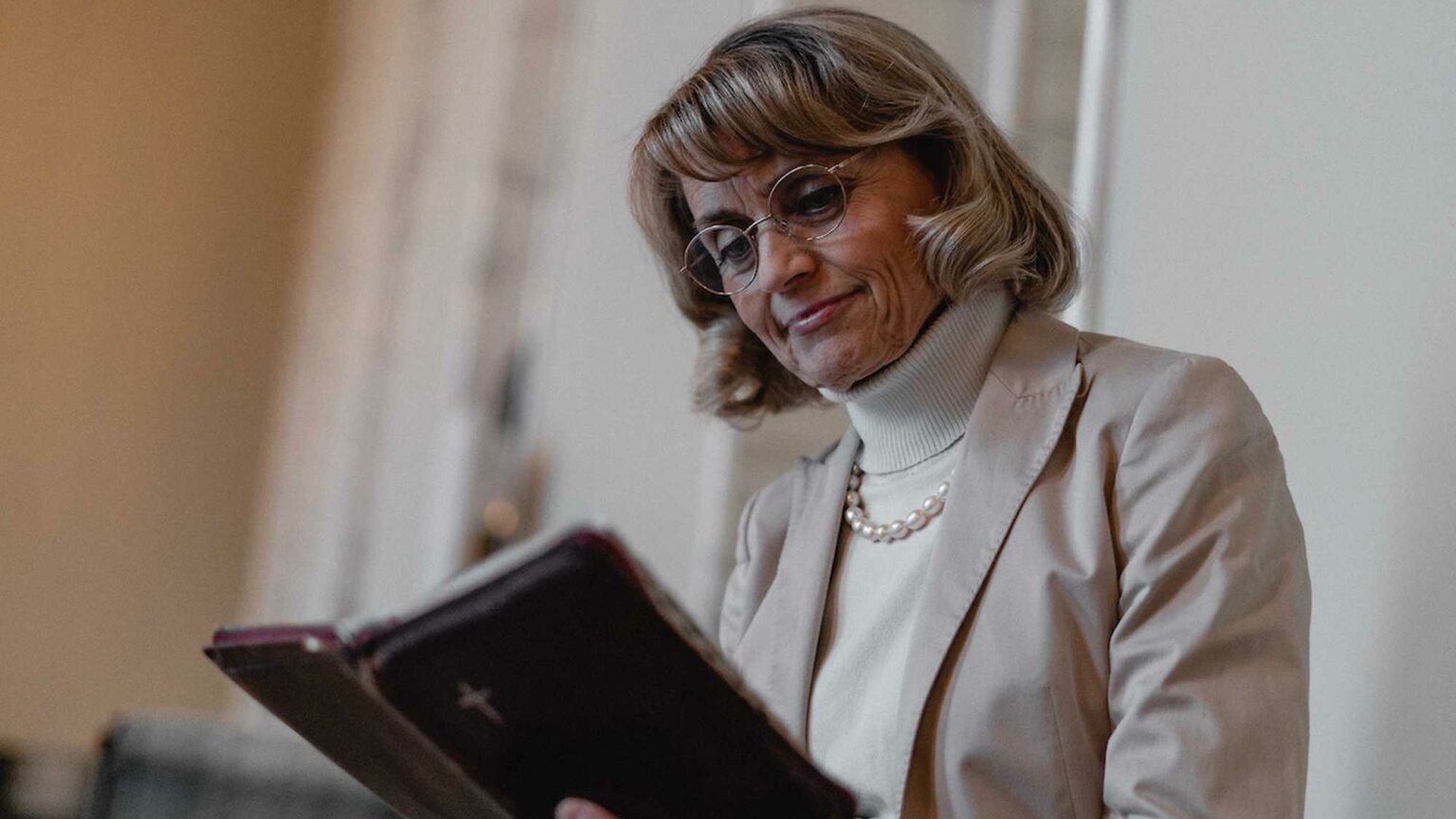 Finnish MP Päivi Räsänen stands on criminal trial today for sending a tweet. Less than 280 characters may amount to two years in jail.
Räsänen is a long-serving politician. She was the first female chairperson of her party, the Finnish Christian Democrats, and a former minister of the interior. She is now a grandmother of seven. She is officially being prosecuted for the crime of 'ethnic agitation', under the section of 'war crimes and crimes against humanity' in the Finnish criminal code. What on Earth did she say that caused such an extraordinary legal response? Did she encourage acts of terrorism against her own country? Did she marvel at the atrocities of Stalin?
No. In 2019 Räsänen tweeted a question, addressed to her church leadership, after it had agreed to sponsor the Helsinki Pride Parade. Where in the Bible, she asked, was the justification for this? Räsänen also tweeted a picture of a Bible verse alongside her question. A verse from one of the oldest and most-read books of all time, which is foundational to Western civilisation. How ironic that in courtrooms around the world, defendants are asked to swear on the Bible before giving testimony – and in this case the defendant is in court for quoting the Bible.
Since the tweet was picked up, Räsänen has also been charged with two more criminal acts – for engaging in a radio debate in 2019, and writing a pamphlet on sexuality for her church in 2004. The bishop who published the pamphlet is now also facing trial.
Räsänen's tweet is a canary in the legislative coal mine. It shows how badly written laws can criminalise citizens for simply expressing beliefs. Finland's 'ethnic agitation' law, under which Räsänen is being prosecuted, was never intended to lock up grandmothers who tweet Bible verses. But the vaguely worded charge that caught her in its far-reaching net translates as follows:
'A person who makes available to the public or otherwise spreads among the public or keeps available for the public information, an expression of opinion or another message where a certain group is threatened, defamed or insulted… shall be sentenced for ethnic agitation to a fine or to imprisonment for at most two years.'
Imprisonment, for being insulting. Or for expressing a view that could simply be interpreted by someone to have been insulting. Who among us has never accidentally caused offence with an opinion? Or triggered a terse response to a tweet? Who knows what would have become of JK Rowling or Harry Miller under this Finnish law.
Thankfully, we don't directly criminalise insulting language in the UK, and haven't since 2014. Back then, a group of campaigners, including comedians like Rowan Atkinson, successfully lobbied for the removal of the word 'insult' from the Public Order Act 1986. So are our MPs and grandmothers safe to speak out publicly?
Unfortunately, no. Though the term 'insulting' has been removed from the Public Order Act, which now only criminalises 'abusive and threatening' speech, well-meaning citizens, particularly Christians, are still winding up under arrest for expressing their beliefs in the UK. Seventy-one-year-old John Sherwood spent a night in the cells last year for preaching 'man and woman, He created them'. Hazel Lewis, a London-based street evangelist, was also wrongfully arrested after she had expressed Biblically based views.
Just as in Päivi Räsänen's case, the terms of our public-order laws are not adequately defined to protect what is otherwise lawful speech from being ensnared in the criminal law. Even the police tend to be unable to distinguish between insulting or offensive speech and abusive speech, if they know there is such a distinction at all.
The confusion could not have been better illustrated than by Merseyside Police, who paraded a mobile billboard around the streets last year to proclaim – wrongfully – that 'being offensive is an offence'. The result is a chill on expression, online and off.
The lesson from Finland is surely that broad, subjective laws restricting speech can have catastrophic unintended consequences. Yet the UK government, rather than tightening up the loose language of our existing laws, seems intent on making this problem worse. Several bills passing through parliament at the moment feature potholes of ambiguity that should be avoided from the off. For instance, the Police, Crime, Sentencing and Courts Bill, initially featured an amendment that would criminalise protesters who simply risk causing 'serious unease' to passing members of the public. Meanwhile, in a bid to tackle cyberbullying, the Online Safety Bill will empower Silicon Valley to censor 'legal but harmful speech'. The exact definition of harmful is anyone's guess.
Nobody likes to be insulted, of course. But when hate-speech and public-order laws are so vaguely worded and so open to wide interpretation, not even our grandmothers are safe.
Lois McLatchie is communications officer at ADF UK.
To enquire about republishing spiked's content, a right to reply or to request a correction, please contact the managing editor, Viv Regan.