Time to live life to the full again
The end of the Covid restrictions is truly something to celebrate.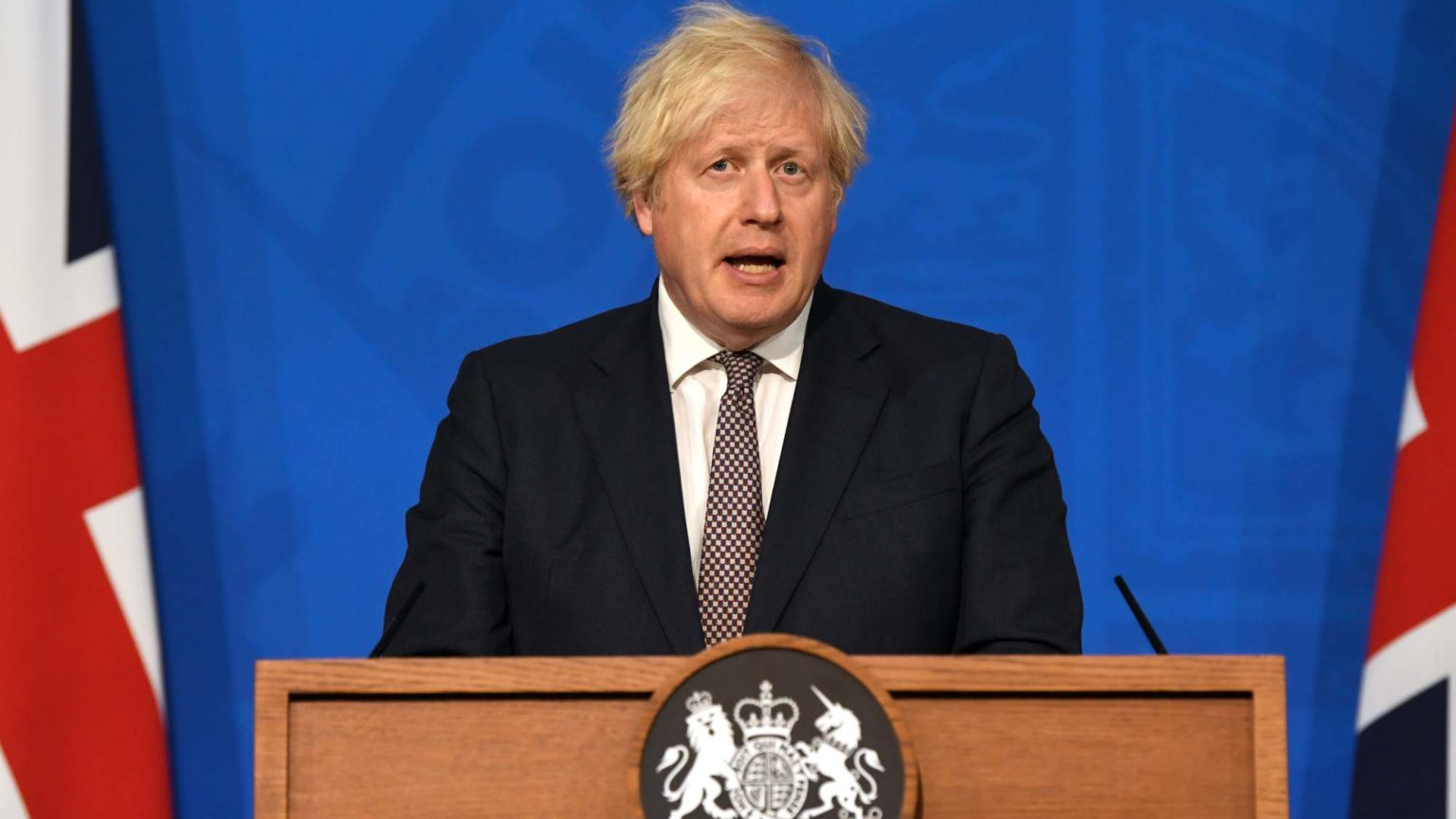 In two weeks' time, the restrictions we in England have lived under for more than a year and a half will be lifted, the prime minister confirmed this evening. No more bans on mass events, no more social distancing and no more masks. We will finally be allowed to wake up from the nightmare of the 'New Normal'.
Yes, the government should have lifted restrictions sooner. That the vaccines have broken the link between infection and death was known before ministers agreed to delay the original Freedom Day.
But we should not underestimate the extraordinary pressure the government is under to keep the restrictions going. Every vaguely sensible comment from Boris Johnson or his new health secretary, Sajid Javid, about the need to return to normality has been met with bad faith and hysteria.
When Javid said over the weekend that it was time to live with Covid as we do the flu – rolling out vaccines and treating the sick in hospital, but not reorganising our lives – he was accused of being a Covid denier. Similarly, any suggestion that a largely vaccinated public can rely on its common sense to decide when to wear masks is met with utter horror – as if this were akin to cutting the brakes of every car before letting drivers loose on the motorway. Any talk of the growing non-Covid health crisis is drowned out by screaming about exit waves, new variants and Long Covid.
Even though social distancing is as novel a concept as the coronavirus we are fighting, many in the establishment have embraced it with an almost religious fervour. Supporters of never-ending lockdown have made freedom synonymous with death and disease, while the dystopia of masks, two-metre distancing and quarantines has come to represent safety, health and even 'goodness'. The lockdown has confirmed that the precautionary principle is now the main governing principle of much of Western society: it was shockingly easy for the government to introduce the strictest rules on the public's movements ever in history, whereas relinquishing these controls has proven incredibly difficult.
Of course, it will not all be over on 19 July. Covid-19 will continue to spread. Cases will likely continue to rise, just as they have been rising over the past few weeks. And yes, some people who catch the virus will end up in hospital and some will, tragically, die. But not in the numbers we witnessed in March 2020 and January 2021. Thanks to the vaccines, barring some globally unprecedented development, those dark months are behind us for good.
Not all of the measures will be scrapped on 19 July, either. Isolation rules will stay in place. Travel restrictions and border quarantines are not going anywhere. And many Covid laws will remain on the statute book. The draconian laws themselves are also not the only lingering problem. The way in which they were passed – with the flick of a minister's pen and with no parliamentary oversight – has set a worrying precedent. We cannot allow this style of emergency lawmaking to become a long-term habit.
So there are many reasons to remain vigilant. The fight for freedom does not end on 19 July. But there is still plenty to celebrate in this great leap towards normality. It's time to live life to the full again – we have a lot of lost time to make up for.
Fraser Myers is assistant editor at spiked and host of the spiked podcast. Follow him on Twitter: @FraserMyers.
To enquire about republishing spiked's content, a right to reply or to request a correction, please contact the managing editor, Viv Regan.