Everyone needs to calm down about this Diana controversy
Overreaction could harm journalism more than Martin Bashir's unethical behaviour did.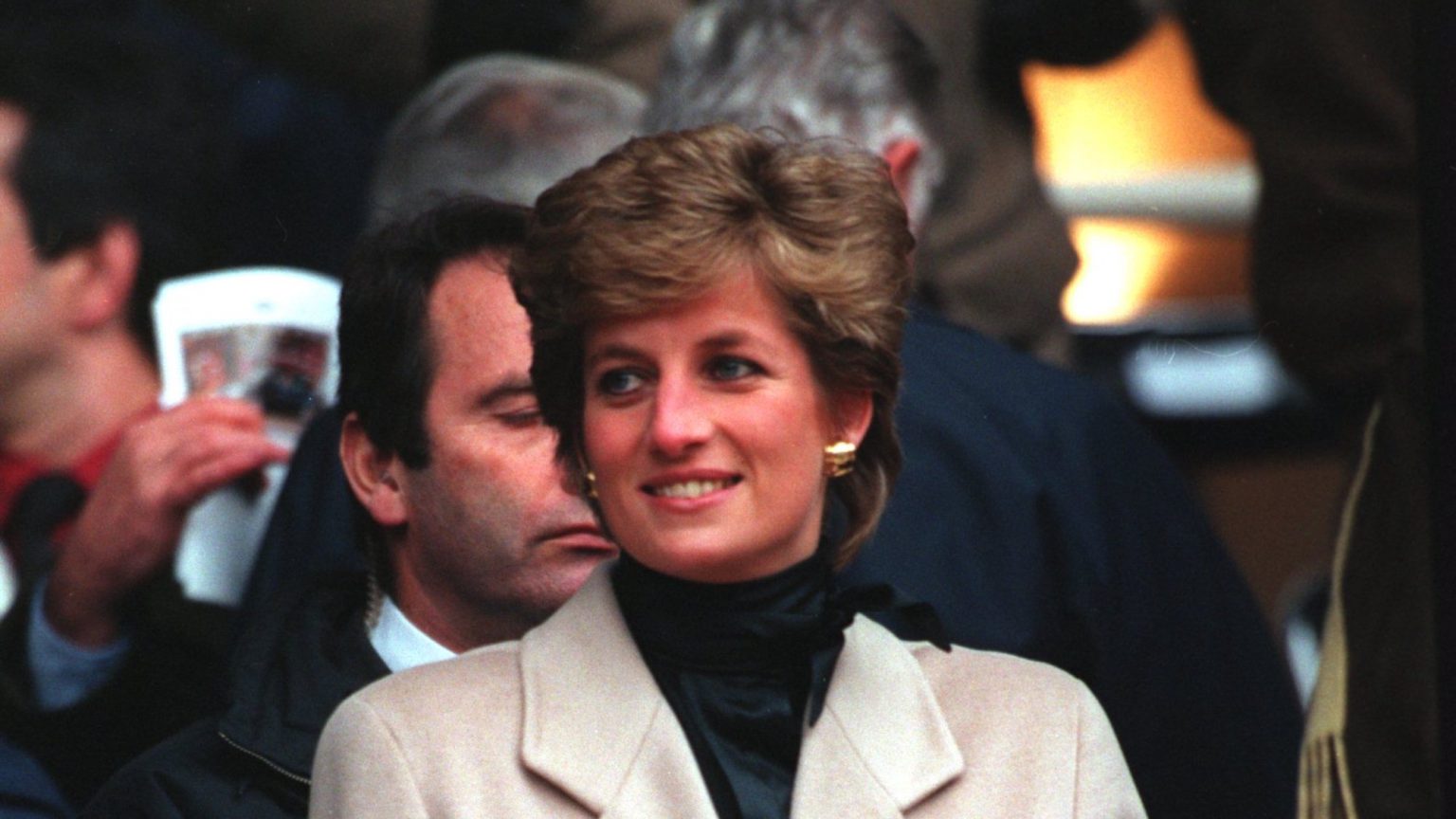 Everyone needs to calm down about the BBC / Diana controversy. It is getting out of hand. We are now being told that Martin Bashir did not only deceive Princess Diana in order to score that explosive Panorama interview in 1995, but also that his wicked ways intensified her paranoia and possibly even contributed to her death in Paris two years later. Journalists like Bashir have blood on their hands, columnists cry. Senior royals are openly, angrily denouncing the BBC and the broader 'toxic' culture of the media. We need to confront the 'culture of exploitation and unethical practices' in modern journalism, decrees Prince Harry from California. Prince William insists the Panorama interview should never be shown again. A royal calling for the erasure of a piece of journalism? What century is this?
This is all spinning out of control. A controversy that is undoubtedly serious, and which certainly raises questions about standards at the BBC, is morphing into yet another crusade against the allegedly problematic media. If we aren't careful, if we don't get a handle on this 'BBC killed Diana' nonsense and inject some cool analysis into proceedings, then we might soon find that the fallout from this stink will do more harm to journalism than Martin Bashir's underhand methods ever could.
The controversy centres on how Bashir managed to convince Diana to sit down for a tell-all interview in November 1995. That's the interview in which Diana spilled the beans on her marriage to Prince Charles, insisted that 'the establishment' would never let her be queen, and said she would prefer to be 'queen of people's hearts' anyway. The word scoop doesn't do justice to this chat and the impact it made. Yet we now know that Bashir used elements of deception in his efforts to get close to Diana. He forged bank statements to make it look like people close to her had been paid to spy on her. He told her that nobody, not even her bodyguards, was truly trustworthy. A stinging new report by Lord Dyson confirms Bashir's deception, says he also lied to BBC bosses, and says the BBC failed to treat this controversy with the seriousness it deserved. The Beeb has issued an 'unconditional apology' for the whole affair.
We need to look at this affair in the round. Did the BBC behave badly? Yes. And not simply in terms of Bashir's behaviour or BBC management's unwillingness to reprimand him, but also in the BBC's broader alignment with the Cult of Diana in the mid-1990s. In their fury against Bashir, many in the media are missing the bigger picture. Which is the swirling, curious tensions within the British ruling class at the very end of the 20th century that meant the public broadcaster, the voice of the British establishment, could essentially go to war with the royal family, and with supposedly outdated values, using Diana as its cudgel.
The 1995 interview should be contextualised in the realignment of sections of the establishment in that period, away from traditionalism and towards the cults of therapy and victimhood that have since become dominant. Bashir's discussion with Diana was not just an interview. It was also a sign, as clear as one could ask for, that a deep fissure had opened up in the establishment, between those keen to preserve traditional institutions and values and those who wanted to propel Britain into a new, more therapeutic-based era in which the queen of self-revelation, Princess Diana, would carry more moral authority than the queen herself. The Panorama interview was a kind of coronation – the liberal establishment selecting this 'queen of people's hearts' as a truer embodiment of the new nation Britain needed to become.
It was the BBC's determination to become a key architect of this New Britain that made it so keen to get the Diana scoop and to ensure that it would become part of a broader narrative about our changing nation. The Bashir-bashing puts too much emphasis on one man. We also need to ask about the cultural shifts and establishment tensions of that fin de siècle period that made Diana such a lightning rod for the new, post-stoic culture and which made the BBC so willing to confront, on primetime TV, the sovereign herself. The slightly desperate, unethical methods used to get Diana on to Panorama weren't just about Bashir wanting to become king of scoops – they were also informed by tectonic shifts in the BBC and the broader establishment.
But alongside questioning what was motivating the BBC and Martin Bashir, we need to talk about Diana's motives too. In this Bashir controversy there has been an extraordinary effort to absolve Diana of all responsibility for the Panorama interview. She has been utterly infantilised, with the narrative now being that she was led like a wide-eyed, possibly paranoid child to say ill-advised things on national TV by the sinister Mr Bashir. This is unconvincing, to say the least. The truth is that in recent decades members of the ruling class – most notably Diana, as it happens – have very consciously used the media to advance their own agendas and to knock or repudiate their enemies.
Bashir did not put words into Diana's mouth. She was a 34-year-old woman who knew what she was doing and knew what she was saying. The current depiction of her as the child-like dupe of the Panorama machine overlooks that she was a sharp aristocratic operator and that she used the BBC as much as it used her, in her case to take shots at the House of Windsor. It also overlooks that this has become quite the trend in recent years, where privileged members of the elite weaponise the media to certain political or factional ends. Witness how Prince Harry is currently giving interviews left, right and centre, on his family fallouts, the problems with royal life, the need for change in the Palace. What some members of the ruling class seem to want is a compliant media – one which serves their needs but never, ever raises a sore word about them or uses underhand methods to get them on air.
Finally, we need to think about press freedom. It is possible that the current fury against the BBC will undermine investigative reporting in the future. Journalists sometimes use deception to get a story. That's just a fact. They go undercover, they pretend to be someone they aren't, they make stuff up. Is it always justifiable? No. But often it is. Speaking truth to power is not always a super-clean, ethical business. I find it deeply concerning that blanket condemnations are now being made of journalistic deception – including talk of a possible police investigation of Bashir's behaviour – with no regard for the centrality of elements of deception to the public-interest task of wresting important information from powerful people or institutions.
Should we feel uncomfortable about what Martin Bashir did? Possibly, yes. But we should feel more uncomfortable at the sight of senior royals denouncing the toxic media, the police potentially poking their noses into journalism, and Diana once again being turned into the ultimate symbolic victim of a voracious media and public culture. As I say, we need calm, or else this controversy threatens to become a danger to democracy itself.
Brendan O'Neill is editor of spiked and host of the spiked podcast, The Brendan O'Neill Show. Subscribe to the podcast here. And find Brendan on Instagram: @burntoakboy
To enquire about republishing spiked's content, a right to reply or to request a correction, please contact the managing editor, Viv Regan.