Why did the media get Keir Starmer so wrong?
Five minutes ago journalists thought this Remainer lawyer was exactly what Labour needed.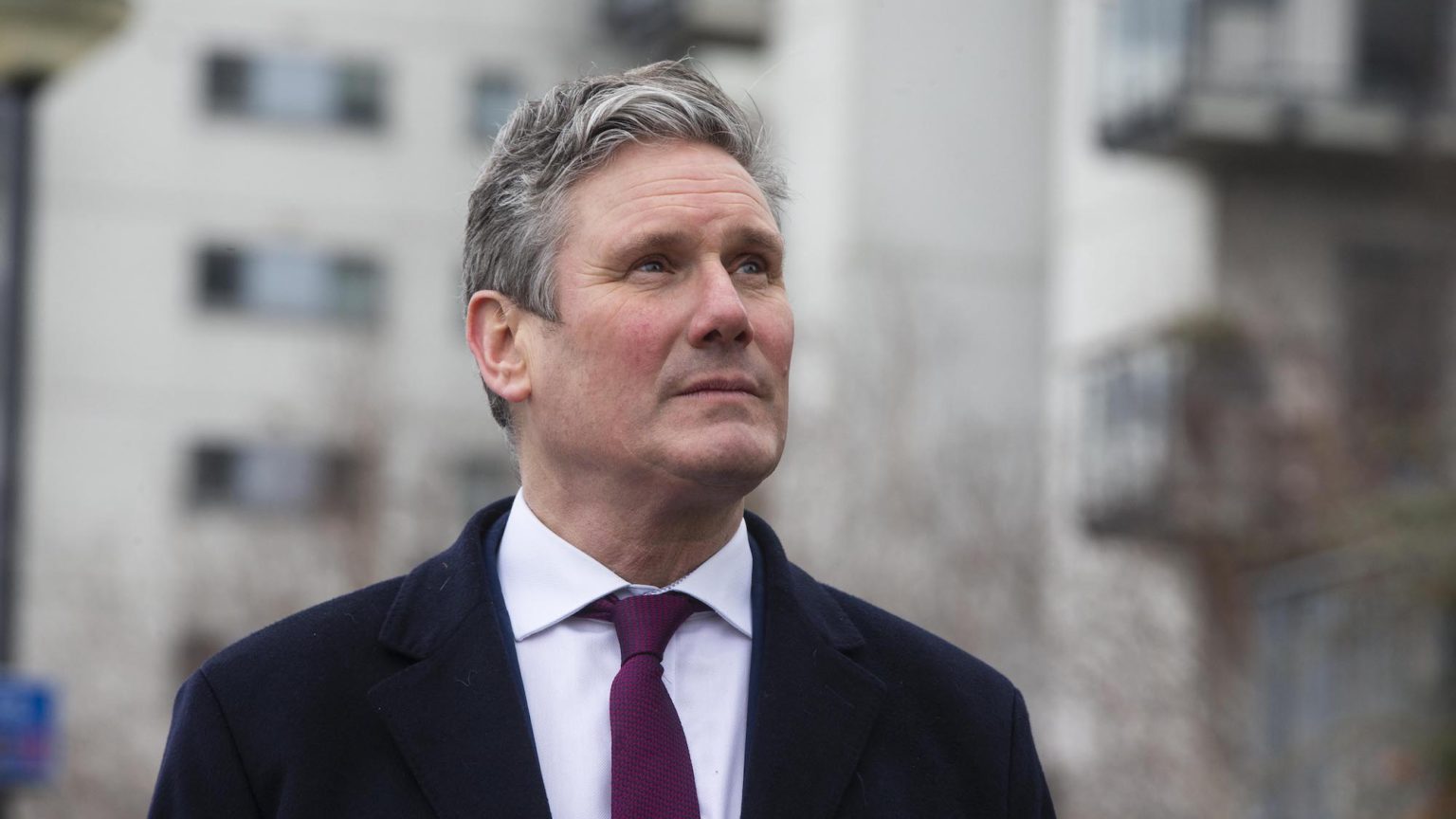 The British public have had enough of experts who keep getting things wrong. So said Tory Leave campaigner Michael Gove in an interview in the run-up to the EU referendum, a line that has been relentlessly selectively quoted ever since. He could easily have said the same about the corporate media, which has been getting things wrong for at least as long a period.
Keir Starmer's poor showing in last week's elections, most painfully at the Hartlepool by-election, has brought on a wave of critical coverage of the Labour leader. He's rightly been described as lacking in vision, detached from the working-class Red Wall voters he needs to win back, and hopeless at party management, following his explosive sacking of Angela Rayner as party chair.
It seems many journalists have finally caught up with spiked. Straight after he was elected we were more than a little sceptical about the prospects of this haircut posing as a politician: 'That the architect of Labour's second-referendum policy, which basically handed many working-class Leave voters to the Tories, is now charged with winning back the party's old heartlands is too stupid for words.'
For much of the past year, however, the Remainer lawyer Labour leader has enjoyed plaudits. 'Whatever your own politics this is a really big moment', tweeted the BBC's Laura Kuenssberg after Starmer's election. 'Labour could now be an opposition that gets things done + carries out effective scrutiny.' If by 'gets things done' she meant 'cements the party's decline in its heartlands', she was dead on.
She wasn't alone, of course. Starmer's 'forensic' turns at PMQs and his cautious mode of opposition regularly worked lobby journalists into something approaching erotic excitement. 'Keir Starmer is doing "opposition by numbers" and it's working', said the Independent's John Rentoul. 'The Tories are struggling to find a way to make Keir Starmer look bad', gushed the Observer's Andrew Rawnsley.
The most charitable thing that could be said about these takes is that they put too high a value on Starmer's nasally performances at the despatch box. But when it comes to opposing the government formally in parliament, Starmer has failed miserably at that too. He has backed the government's lockdown policy every step of the way, stopping only on occasion to ask why the government didn't do X sooner.
What's more, his more recent attempts at scrutiny have only underlined how out of touch he is with voters' concerns. Starmer has spent the past few weeks banging on about Boris Johnson's expensive (and suspiciously funded) flat redecoration, even posing in John Lewis with some wallpaper for the amusement of Twitter. But the elections suggest 'cash-for-cushions' left voters remarkably unmoved.
There has been a lot of talk since the Brexit vote about 'expert failure' and experts' impressive streak in getting things catastrophically wrong, from the Iraq War to the financial crisis to Brexit. But we need to talk more about pundit failure – the apparently chronic problem of people whose entire job it is to cover electoral politics not having a clue what voters think.
Just cast your mind back to the launch of Change UK, may she rest in peace. This political party of Remoaner exiles from other political parties had half the lobby creaming themselves when it launched in February 2019, pledging to stop Brexit. 'There is no reason this can't succeed', thundered a piece on Politics.co.uk. ChUK went on to chalk up 3.4 per cent of the vote in the EU elections and fell apart soon after.
The collapse of Starmermania should become a much-needed point of reflection for a broadcast and broadsheet media that is now getting things wrong with remarkable consistency. Going by recent experience, I wouldn't bet on it.
Tom Slater is deputy editor at spiked. Follow him on Twitter: @Tom_Slater_
Picture by: Getty.
To enquire about republishing spiked's content, a right to reply or to request a correction, please contact the managing editor, Viv Regan.