Keir Starmer's unbearable nothingness
Listening to his victory speech was like slowly drowning in blancmange.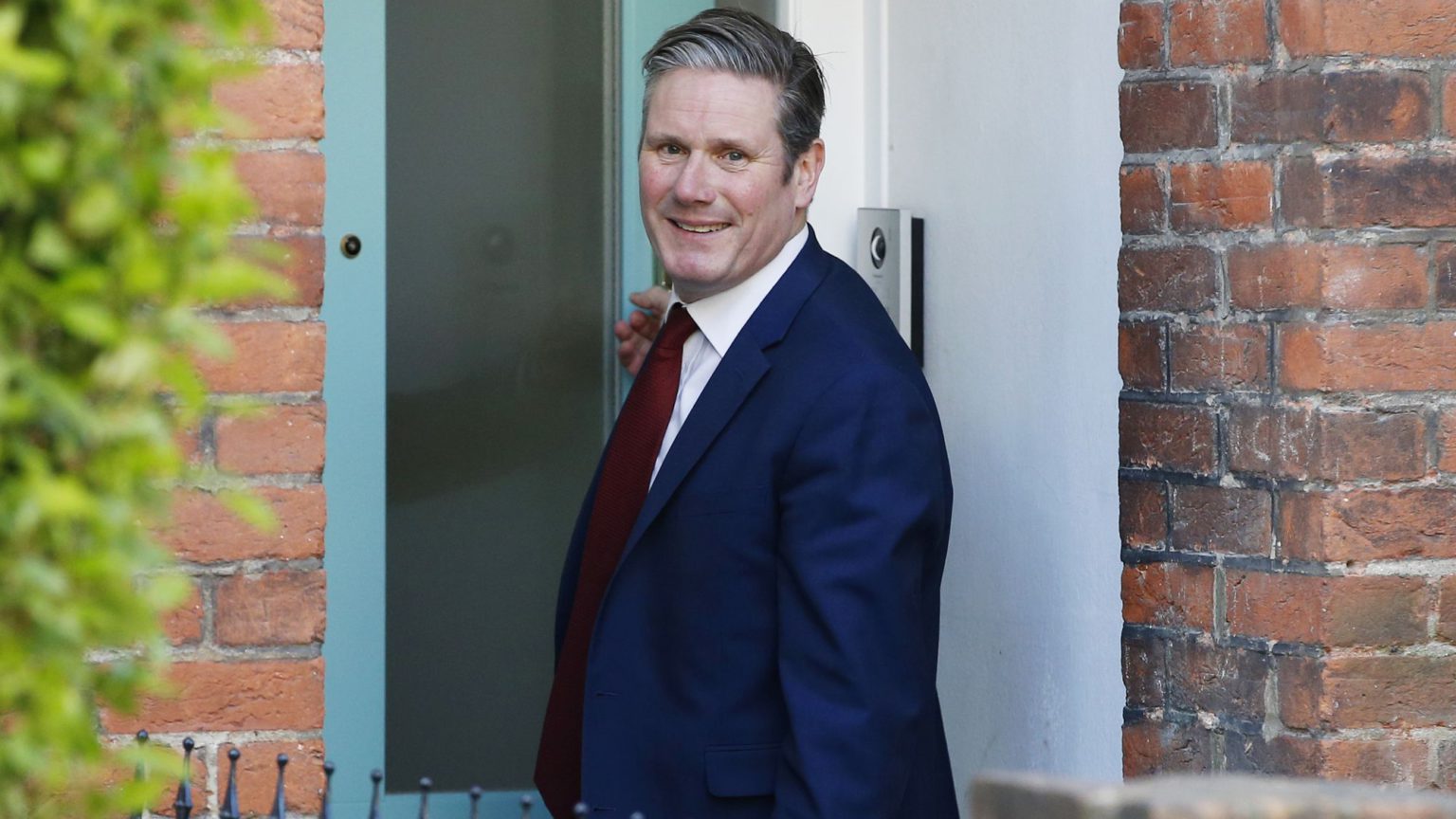 Say what you like about Keir Starmer, the newly elected leader of the Labour Party, he's got a great head of hair for a 57-year-old. In his pre-recorded winner's speech, released this morning after it was announced he had run away with the leadership race by winning 56 per cent of the vote, it was hard not to admire that somewhat oddly sculpted quiff, not least because it was, as it often is with Starmer, genuinely difficult to follow what he was saying.
Listening to Starmer speak feels like slowly drowning in blancmange. It's not that what he's saying is incoherent, or rambly. Far from it. Everything this former barrister says feels carefully, even overly, considered. It's that what he says is kind of nothingy, replete with platitudes and wispy, high-minded rhetoric that evaporates upon contact with your brain. Pair it with his negative charisma and it's a remarkably numbing combination.
His speech opened on the coronavirus crisis before hammering the message of his campaign – that he will lead Labour into government while not ditching the 'radicalism' of the Corbyn era. It was completely lifeless, ending on the anti-climactic lines: 'I will lead this great party into a new era, with confidence and with hope. So that when the time comes, we can serve our country again in government.' How the earth moved.
There is a point in all this. Namely, that Starmer's politics are as empty as his rhetoric. His campaign, which brought on board people from the right and left of the party, was an exercise in hedging. He paid lip-service to socialism and radicalism, keen to keep the Corbynite membership on side. But he did so in a way that was entirely devoid of substance, reducing socialism in one op-ed to a desire to 'stand up for the powerless against the powerful'.
Political hacks have been dispatched to dredge through his past to get some idea of what he believes. That such archaeology is necessary is perhaps telling. Piece after piece tells stories of his younger days writing for obscure Trotskyist journals and his legal work defending striking workers and environmentalists. But the real picture that emerges is, in the words of one profiler, of a creature of the 'liberal legal technocracy'.
Starmer, the former director of public prosecutions, seems to put store not in politics or ideology, but in process, institutions and legalism. Which is probably why he is so keen on the European Union. Indeed, that the architect of Labour's second-referendum policy, which basically handed many working-class Leave voters to the Tories, is now charged with winning back the party's old heartlands is too stupid for words.
What Starmer heralds is a return to dry managerialism, and in this he is effectively surrendering any sense of dynamism to the Tories. The remarkable things it has been forced to do in response to coronavirus aside, the Johnson regime is not particularly radical – it has been nicely summed up as 'Blairism plus Brexit'. But at least it has managed to speak to the new populist, democratic mood sparked by the referendum.
Now, the supposed radicalism of the Corbyn era is often overstated. At most it aspired to a knackered old model of state socialism. It was also a project riddled with fatal contradictions. It was a party 'for the many' that wanted to overturn the votes of 17.4million people; a 'socialist' party that wanted desperately to stay in the neoliberal EU. That Starmer has so easily seized Corbyn's Labour shows how thin an ideology Corbynism always was.
But there's no doubt that Starmer's victory marks a formal retreat into the kind of bloodless technocracy that has drained social democratic parties across the West of both their substance and electoral base. The Covid-19 crisis has of course changed everything. Who knows what will happen at the next election. But it's hard to see how Sir Keir could possibly return this alleged party of the working class to former glories. Great hair, though.
Tom Slater is deputy editor at spiked. Follow him on Twitter: @Tom_Slater_
Picture by: Getty.
To enquire about republishing spiked's content, a right to reply or to request a correction, please contact the managing editor, Viv Regan.