Private schools are at the vanguard of wokeness
Identity politics is the new ideology of the ruling class.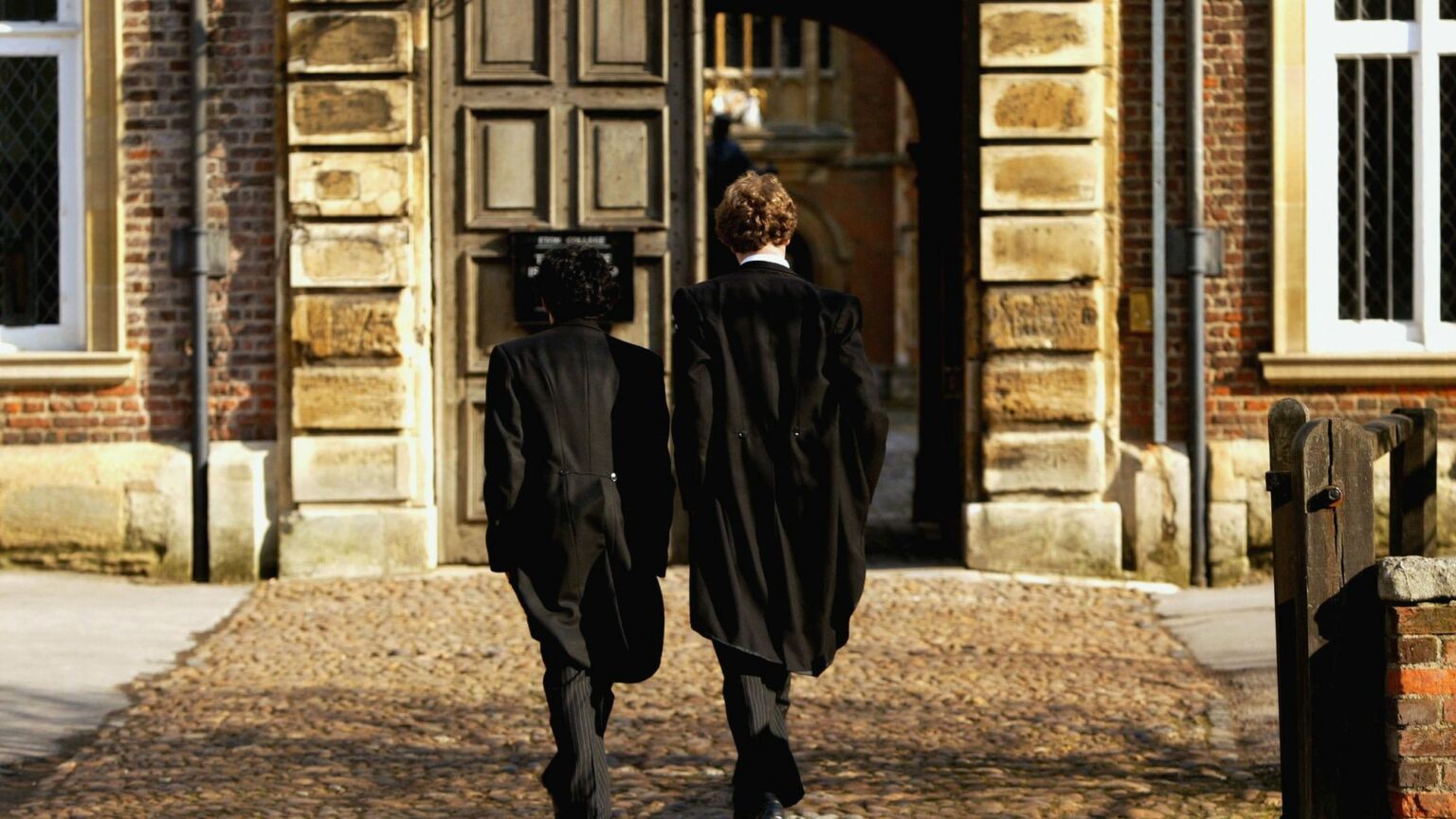 British state education is not in the best of health. Countless school buildings are falling into disrepair, some dangerously so. Student absenteeism has hit record highs. Worst of all, pupils appear to be at the mercy of woke activism masquerading as education. They are being taught gender ideology as part of absurdly explicit sex-education lessons and are being indoctrinated into fashionable theories of white privilege, systemic racism and unconscious bias.
But those who might think upper-crust private schools are any better on this front are sorely mistaken. Far from providing a bulwark against identity politics, private schools are actually spearheading the identitarian revolution in education.
Take the American School in London (ASL), Britain's most expensive day school. ASL pupils have been taught critical race theory in lessons and have even been segregated into race-based 'affinity groups' in their after-school clubs. According to the Jewish Chronicle, the school also cynically exploited last year's Holocaust Memorial Day to promote woke activists and journalists to pupils.
This obsession with woke politicking has angered parents and even caught the attention of Ofsted, England's schools inspectorate. In 2022, Ofsted downgraded the formerly 'outstanding' ASL to 'needs improvement', the second-lowest possible rating. Inspectors found that its intense focus on 'social justice' came at the expense of 'subject-specific knowledge and skills'. They even ordered the school to teach social-justice issues with more 'proportionality' and 'age appropriateness' in future.
The ASL is hardly an exceptional case. In 2020, Eton College, a school synonymous with the British ruling class, responded to the murder of George Floyd in the US by announcing plans to 'decolonise' its curriculum. Today, woke ideas not only permeate Eton's teaching, but also the assemblies and religious services that shape the school ethos. Prefects were even issued with Black Lives Matter-themed waistcoats to demonstrate the school's commitment to the woke cultural revolution.
The 2020 BLM protests had a similarly dramatic impact on Wellington School and Highgate School. Both fee-paying schools have since declared themselves 'anti-racist' institutions – a term that has become synonymous not with genuine anti-racism, but with divisive racial identity politics.
Gender ideology has also become a fixture of elite private schools. St Paul's School for Girls has scrapped the role of head girl for being too 'binary'. It has also introduced sessions for girls to explore their potential trans or nonbinary identities. Meanwhile, Brighton College has abandoned the terms 'boy' and 'girl' entirely. Not to be outdone, the ASL teaches children that there are as many as 64 genders they can choose from.
That the woke revolution has come for Britain's private schools really shouldn't be such a surprise. After all, wokeness is now the ideology of the ruling class. This identitarian outlook has already colonised every other elite institution – from the media to the civil service and even the corporate boardroom. So it makes perfect sense that a private school would want to ensure its pupils are well-versed in its catechisms and doctrines.
Private-school pupils now learn the jargon of identity politics much like an older generation of budding elites might have learned Latin or Ancient Greek. Through the language of critical race theory, 'decolonisation' or trans ideology, they can demonstrate their membership of the ruling clique. Private schools, just as they have always done, are providing their pupils with the social and moral capital with which to lord it over the rest of us – with which to feel superior to those lower down the social ladder.
In the cloisters of Britain's ancient private schools, we can see all too clearly how the culture war is simply a class war in disguise.
Thomas Osborne is an intern at spiked.
To enquire about republishing spiked's content, a right to reply or to request a correction, please contact the managing editor, Viv Regan.