How parents are kept in the dark about sex education
Sex-and-relationships classes are becoming more explicit and ideological.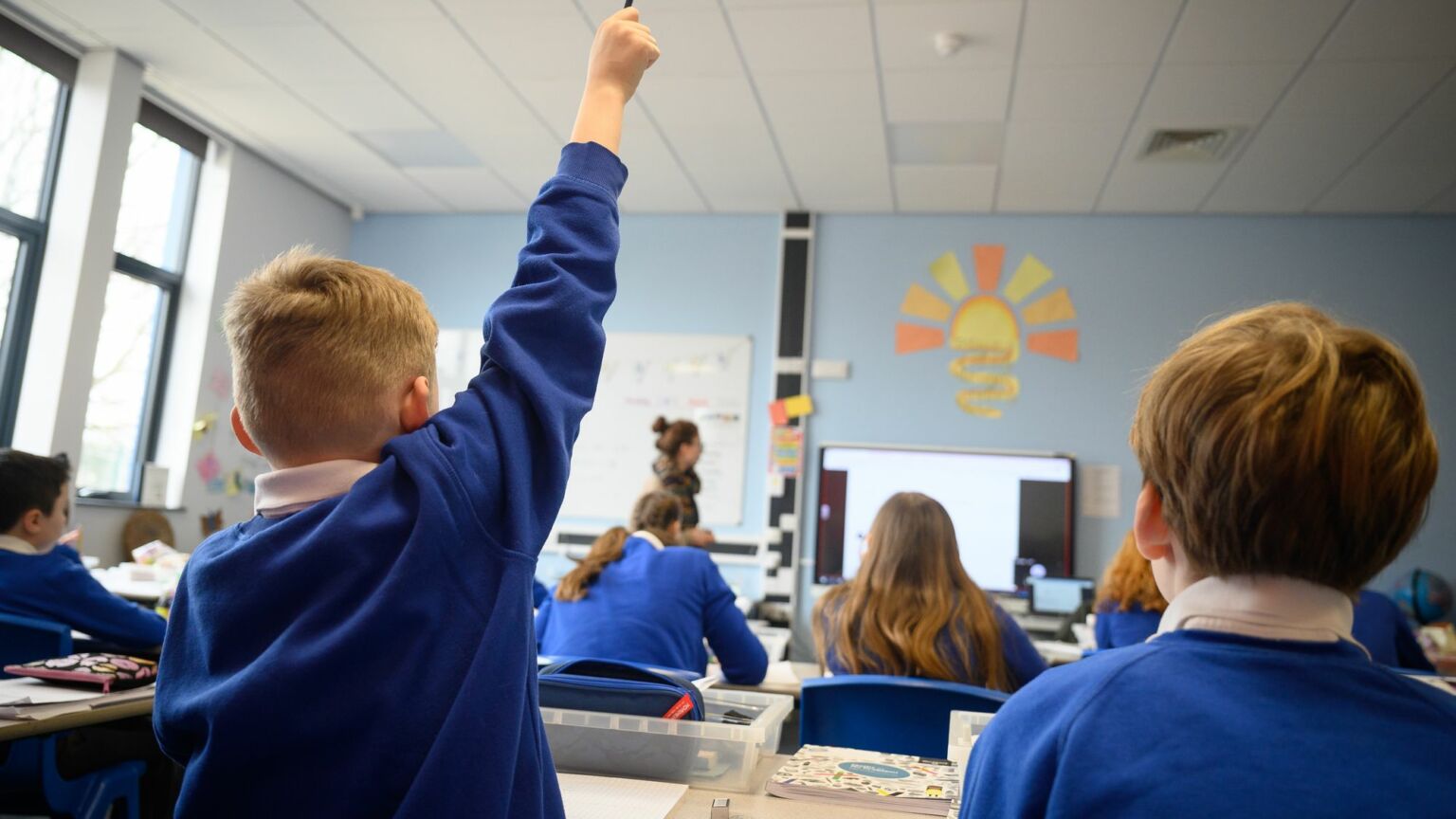 Who should decide what children are taught about sex and relationships? Parents or teachers?
For most of the past five decades, the answer would have been parents. Parents were able to withdraw their children from sex-education lessons that went beyond the basics of sexual reproduction. In practice, very few parents went to such lengths. But notionally they had some control over what their children were taught.
This changed in 2020. Updated government policies made 'relationships education' mandatory in all schools. Classes in secondary schools now have to cover topics such as 'consent, sexual exploitation, online abuse, grooming, coercion, harassment, rape, domestic abuse, forced marriage, honour-based violence and FGM'. In addition, schools teach children about gender identity and same-sex relationships. Importantly, while parents maintain the right to withdraw their children from sex education, they cannot remove them from relationships classes. This represents a significant blow to parental rights. It is now the state, via teachers, that determines what children are taught about relationships.
By making relationships education mandatory – and setting out such a broad range of topics to be covered – the government makes a mockery of the right of parents to withdraw children from sex education. When pupils look at their school timetables, they usually see 'RSHE' (relationships, sex and health education) as a single subject. Withdrawing children from sex education while they attend mandatory relationships lessons would probably require them to enter and leave a classroom at five-minute intervals. It is now a practical impossibility.
So the answer to the question 'Who decides what children are taught about sex and relationships?' has apparently been changed. It is not parents. It is the bureaucrats in the Department for Education who set the national curriculum. It is schools and teachers who implement it. Activist groups and charitable organisations like the School of Sexuality Education and the Proud Trust play a major role, too. These third parties sell their own ideologically driven resources and workshops to schools that are nervous about fulfilling their legal obligations. Parents are expected to take a back seat and leave the professionals to get on with it.
This prompts a new question: do parents have the right to know what their children are being taught about sex and relationships? Last week, we got an answer. Shockingly, according to the courts, it's No.
Mum Clare Page was told by a judge that she cannot access the teaching materials used in her daughter's school's sex-education lessons. Her campaign to discover what children are being taught began in 2021, when her daughter returned home claiming to be 'sex positive' and arguing that heteronormativity was 'a bad thing'. Page discovered that her daughter's school uses resources provided by the School of Sexuality Education. She then tried to use freedom-of-information laws to demand the material, currently used in around 300 schools, be made publicly available. But the School of Sexuality Education refused to publish its lesson plans. The Information Commissioner's Office (ICO) backed this decision, ruling that the charity's commercial interest in keeping its resources private outweighed the public interest in publishing them. Page appealed. But a first-tier tribunal upheld the ICO's judgement last week.
This appalling ruling deals a further blow to parental authority. Having already effectively lost the right to withdraw children from sex-and-relationships classes, parents are now prevented even from knowing what it is that schools are teaching. This comes at a time when journalists, think-tanks and MPs have been raising concerns about sexually graphic and age-inappropriate content being routinely used in sex-education classes.
I recently wrote an article about sex education for the Sun. I began with an example of a resource created by the Proud Trust, which is used in many schools. Pupils are given dice with words such as 'penis', 'vagina', 'anus' and 'object' on each side. They throw two of these dice and discuss what 'activity' could involve the words shown. Hilariously, the Sun deemed it necessary to edit this example. To protect the blushes of readers, it replaced 'penis' and 'vagina' with 'intimate body parts' and swapped 'anus' for 'bottom'. So, as things stand right now, children as young as 13 are expected to engage with content considered too explicit for adult Sun readers. And this is happening without their parents' knowledge or consent.
The School of Sexuality Education claims to welcome transparency. But it will only allow its resources to be viewed by parents on a one-to-one basis and in a 'controlled' setting. Nothing can be released electronically or copied and circulated physically. This prevents parents from being able to discuss concerns with each other. It censors a national conversation about what children are being taught in sex-education classes.
Sex and relationships are the most intimate aspect of human existence. A fundamental part of being a parent is having the authority to guide your children in such matters. It is vital that parents know what their children are being taught.
Joanna Williams is a spiked columnist and author of How Woke Won, which you can order here.
To enquire about republishing spiked's content, a right to reply or to request a correction, please contact the managing editor, Viv Regan.