Therapists must be free to question trans patients
Simply affirming someone's belief that they were 'born in the wrong body' is a dereliction of duty.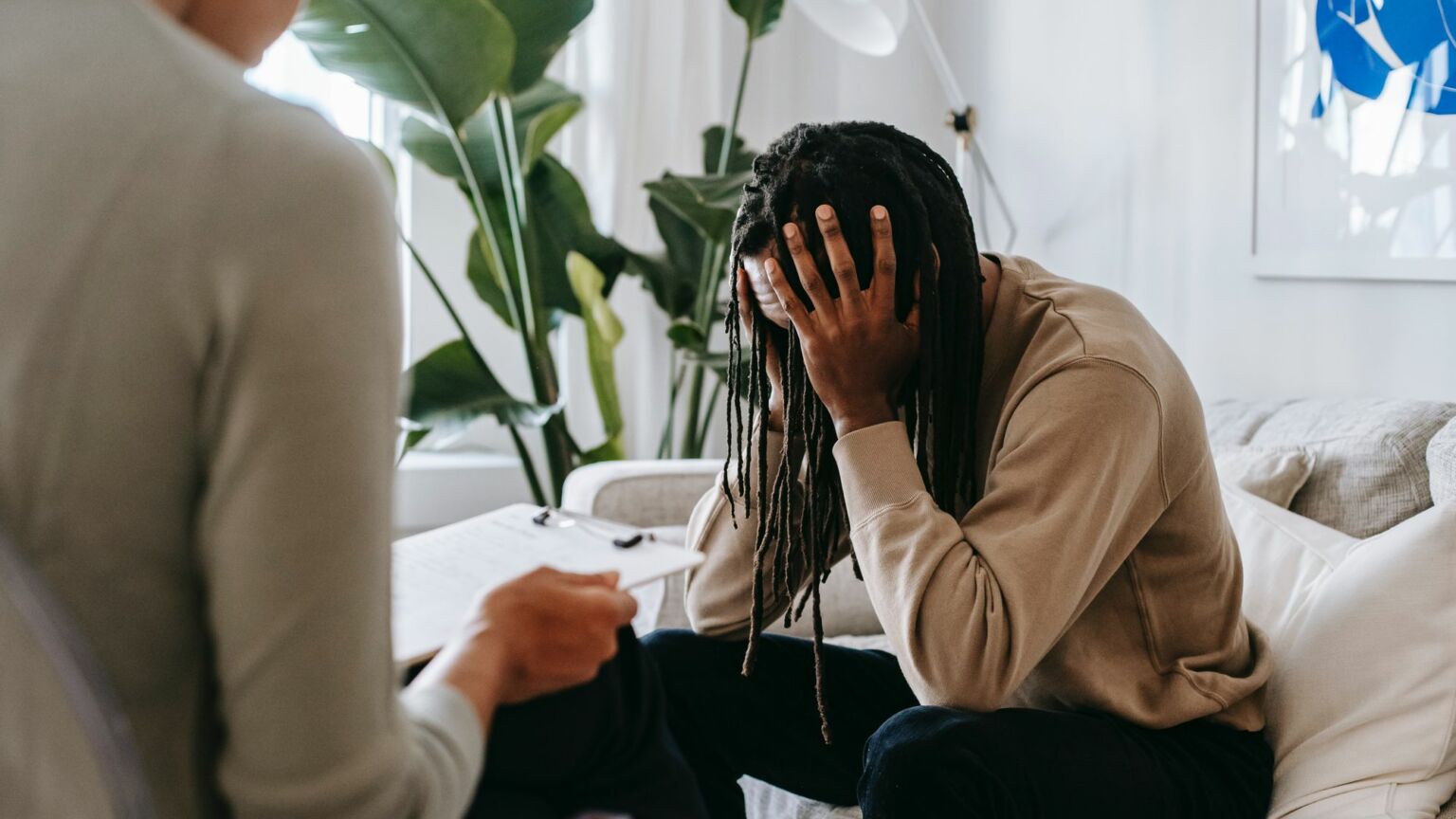 Throw away the inkblots, sit straight up from that leather couch and put the tissues down. There's been what therapists might call a 'breakthrough' at the UK Council for Psychotherapy (UKCP).
Last week the UKCP, which serves as a national register of counsellors, announced that its members are free to explore questions of gender identity. This means that they do not need to simply go along with the belief of a patient who says they are trans, otherwise known as the gender-affirmation approach. The UKCP's statement also poses a challenge to the Conservative government's rumoured plans to ban 'trans' conversion therapy – which would effectively outlaw attempts to question why someone is declaring themselves trans, and help them come to terms with their sexed bodies.
It seems that conscientious professionals, who seek to mend the minds of the vulnerable, rather than lazily nodding them on to cross-sex hormones and into the operating room, finally have some professional backing.
In a statement, UKCP chair Dr Christian Buckland confirmed that practitioners are legally permitted to hold gender-critical beliefs (ie, that biological sex matters and that it can't be changed). He added that it is 'imperative' that all underlying aspects to someone's 'dysphoria' – that is, their sense of psychological discomfort within their own sexed bodies – 'are given the attention and exploration they deserve through professional psychotherapies'. That way, Buckland continued, overall risks 'can be appropriately assessed prior to considering medical intervention'. Importantly, UKCP has been explicit that 'exploratory therapy should not in any circumstances be confused with conversion therapy'.
Of course, this should never have been in question. After all, probing minds and uncovering motivations is at the heart of therapy. Blindly affirming a patients' delusion that they are the 'wrong' sex is as irresponsible as agreeing with an anorexic that they could do with losing a few pounds, or with a schizophrenic that they are indeed the second coming.
Yet for the past few years, therapists that are willing to ask questions of patients believing they are the wrong sex have been forced underground and even bullied into silence. The gender-affirmation approach promoted by trans lobby groups like Mermaids and Gendered Intelligence has been allowed to dominate therapeutic practice. The only alternatives to this approach, such as those offered by Thoughtful Therapists and the Gender Exploratory Therapy Association (GETA), have had to form on the margins of mainstream practice.
In one particularly shocking example of the way in which the affirmation-only mindset has been forced on counsellors, trainee therapist James Esses was booted from his university course for launching a public petition trying to safeguard counselling for vulnerable children with gender dysphoria. Esses was concerned that proposals to ban 'gender identity' conversion therapy could prevent youngsters from getting appropriate support. He is now suing both the Metanoia Institute, where he was studying, and the UKCP.
It is not just trainees who've faced censure. Psychiatrist Dr Az Hakeem is a fellow of the Royal College of Psychiatrists and honorary associate clinical professor at the University College London (UCL) Medical School. Last year, an article in the i accused him of using 'coercive strategies' when speaking on a Zoom call with a teenage girl who thought she was a boy. The young woman, who was 17 at the time, complained that Dr Hakeem had tried to explore the reasons for her gender dysphoria 'and would not accept that it's because I'm trans'. When the story was published, then Stonewall chief executive Nancy Kelley shared it as an example of trans conversion therapy.
Some feel the UKCP's statement didn't go far enough. Psychotherapist and Genspect founder Dr Stella O'Malley told me that it ignores the fact that a ban on conversion therapy will inevitably have two unfortunate consequences: 'It will be weaponised by trans activists who are focussed on a political agenda and it will have a chilling effect on therapists who will refuse to work in this area because of their fear of spurious accusations by the trans activists.'
The forces pushing for an affirmation-only approach to gender identity and a ban on conversion therapy should not be underestimated. For over a decade, a tiny but vocal minority of trans activists has demanded that professional bodies, from the law to counselling, ignore common sense and established practice and protocols. Trying to push back against their influence has taken multiple legal challenges totalling hundreds of thousands of pounds, desperate pleas from professionals, and the closure of the Tavistock, then the UK's leading gender-identity services clinic, following a damning investigation.
Though welcome, the UKCP's u-turn also comes several years too late for detransitioners like Sinead Watson, Keira Bell and Ritchie Herron. Each of these young people were affirmed in their belief that there was a mismatch between their sense of 'gender identity' and their body, and that surgery and hormones could resolve this. Now they are living with the consequences of decisions by professionals who put fashionable opinions above their duty as clinicians.
It's high time therapists and counsellors were free to put patients first.
Jo Bartosch is a journalist campaigning for the rights of women and girls
To enquire about republishing spiked's content, a right to reply or to request a correction, please contact the managing editor, Viv Regan.