'We are causing irreversible damage to children'
Former therapy student James Esses on how he was cancelled for questioning gender-reassignment for kids.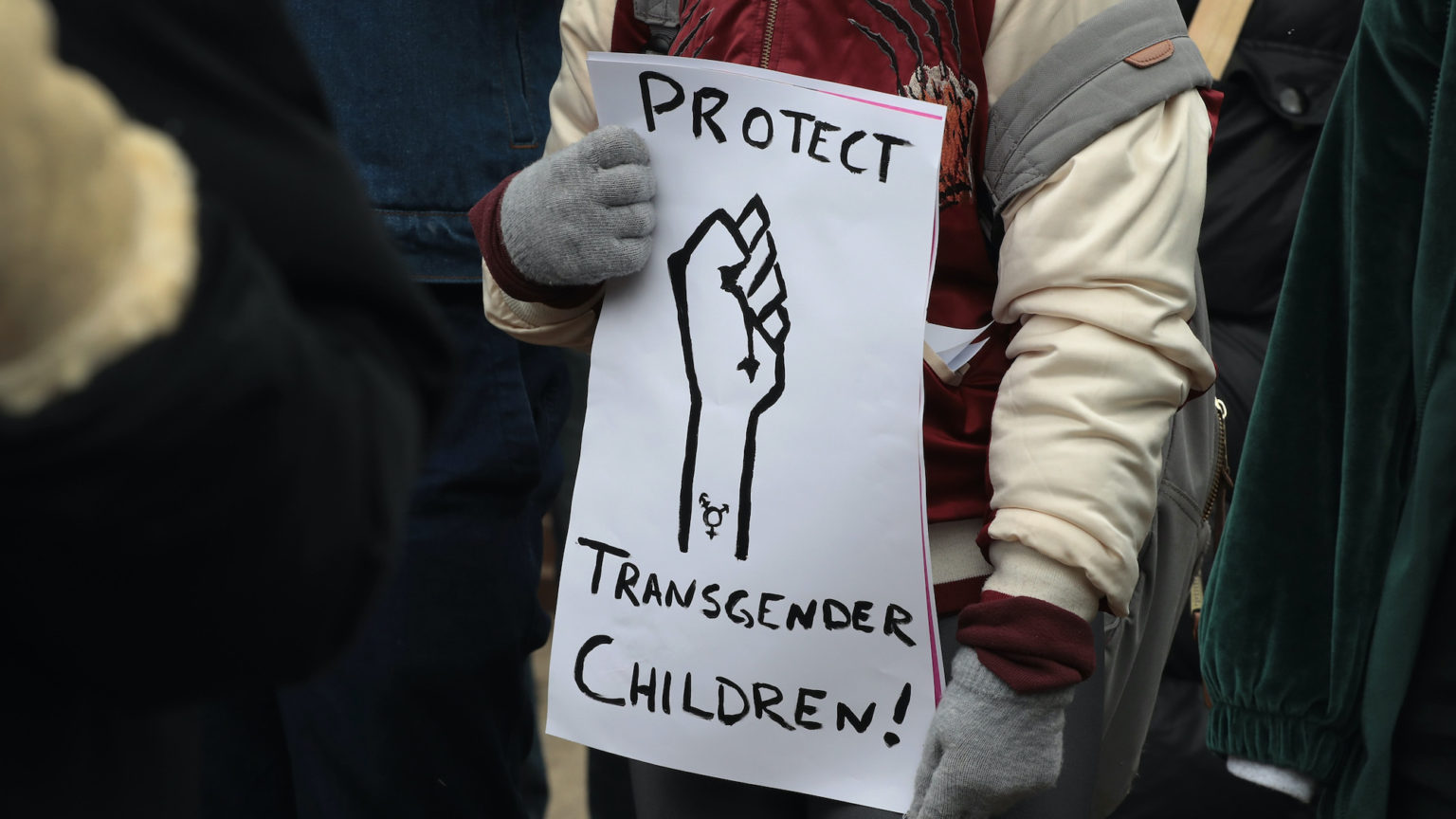 Trans ideology is becoming embedded in children's mental-health services. Children with gender dysphoria are being encouraged to undergo life-changing, irreversible gender-reassignment treatment before they are old enough to make an informed decision. But professionals who speak out risk inviting a torrent of abuse and even cancellation. James Esses was studying to be a therapist when, he says, he was expelled from his course and dropped from his role as a volunteer counsellor after he raised concerns about young people transitioning. spiked caught up with him to find out more.
spiked: Why were you expelled from your university course?
James Esses: I'm still not entirely sure what I did that led to this punishment. It was never explained to me at the time. A number of months ago, I decided to try to open a dialogue on the topic of therapy for children, because I was becoming more and more concerned with the treatment being proposed for people with gender dysphoria. I noticed that the government was looking at implementing legislation banning conversion therapy. I was aware from conversations with practitioners in other countries that similar legislation there had gone horribly wrong.
I put forward a petition to the government, asking it to safeguard therapy for vulnerable children with gender dysphoria. The government responded quite favourably. Then, out of nowhere, I received an email from the deputy chief executive of the institute I was studying at, inviting me in for an informal meeting to discuss complaints that had been made against me. No detail was provided. We set a meeting date for two days' time. Less than 24 hours later, I got an email with the subject line 'Termination' on it. I was told that I was expelled with immediate effect and that the meeting we had scheduled would not take place. I tried to respond to the email and discovered that I couldn't, because my university email address had been blocked.
I didn't have any real conversation in writing or in person with the institute about any of this. I was inconsolable.
spiked: You also lost a volunteer position at Childline. How did that happen?
Esses: I was a volunteer counsellor at Childline for five years. I had some concerns about the way Childline and the NSPCC were dealing with this issue of transitioning kids. I felt there wasn't enough balanced discussion. Initially, Childline seemed to be listening to my concerns.
One day, I was due to have an informal telephone chat with the head of Childline. I was told that my volunteering contract had been terminated.
spiked: What provoked you to take a stand on this issue?
Esses: At Childline, I was seeing an exponential increase in the number of young people presenting with gender dysphoria. I felt that the conversation about it was being shut down, particularly among professionals.
I, like many colleagues, felt that what was happening was not necessarily in young people's best interests. They might be encouraged down a path towards transitioning, which could cause potentially irreversible damage. I have spoken to many de-transitioners who deeply regret what happened to them and wish that their healthcare professionals had explored things with them in more detail.
The petition was spurred on by the government's plans to ban conversion therapy. In a traditional sense, conversion therapy is about trying to force people to conform with heterosexuality. There have been some abhorrent practices of this kind over the years. But this kind of legislation is so ambiguous that if a therapist wants to explore or even gently challenge what their client is saying to them, they could be accused of carrying out conversion therapy. I have spoken to therapists overseas who now simply refuse to work with clients with gender dysphoria, because they fear they will be prosecuted for how they do it.
spiked: What are the other issues with the government's plans?
Esses: It's still early days, so we don't know exactly what will be proposed in the legislation. The government has announced a consultation which I will participate in. But there is a conflation of sexual orientation with gender identity. I would argue very strongly that those are two completely separate things and should not be treated in the same way whatsoever. On the one hand, we're dealing with someone's sexual orientation. On the other hand, we're dealing with what can be gender dysphoria, which is a mental-health condition.
spiked: Why is this such a problem for children?
Esses: In society, we have certain expectations about children's capacity to decide what's in their best interests. We put restrictions on the age at which people can and cannot do things – have sex, vote or drive a car, for example. And yet, I'm hearing stories of children as young as 10 or 11 socially transitioning into the other sex, and then even commencing treatment with puberty blockers. That treatment is arguably irreversible, because it prevents a child from becoming comfortable with who they are in their own skin. That cannot sit right with the desire to protect and safeguard children.
spiked: Why have medical professionals accepted this way of looking at gender issues?
Esses: It's all intertwined with free speech and cancel culture. People are absolutely terrified that they are going to be cancelled by the mob. That mob has a very loud voice and a lot of clout. So many organisations have signed up to Stonewall's policies on this issue. There's a degree of terror about being criticised for not being an ally.
Since all of this has come out, many other students and teachers have reached out to me, saying they have experienced similar things. I feel very strongly that universities and schools should be hotbeds of dialogue and of open, honest debate, where people can engage with difficult topics. The fact that there is a clampdown on free speech taking place in these institutions is absolutely terrifying. It feels like we have regressed as a society.
I encourage people, even if they're scared, to speak out about their beliefs. Unfortunately, I have paid a price for this. But until more and more people do it, this will continue to happen.
Since publishing this interview, we have received a statement from the NCPCC, which we are happy to publish in full:
'Volunteers are the heart and soul of Childline and we value every second of support they offer children. But nothing is more important than the trust children have in Childline.
'We respect people's rights to hold different views, but volunteers can't give the impression Childline endorses their personal campaigns. It's vital that children know that Childline is a welcoming place for all young people.
'We believe this is a reasonable expectation. We have discussed the situation at length with the volunteer and have told him the door is open for him to return to volunteering if we can get assurances. We took the concerns he raised seriously, fully investigated them and this had nothing to do with the discussions about volunteering.'
James Esses was speaking to Paddy Hannam.
You can donate to James' crowdfunding campaign here. Follow him on Twitter: @jamesesses
To enquire about republishing spiked's content, a right to reply or to request a correction, please contact the managing editor, Viv Regan.