The dangers of banning 'trans conversion therapy'
People who feel uncomfortable in their own bodies need therapy not affirmation.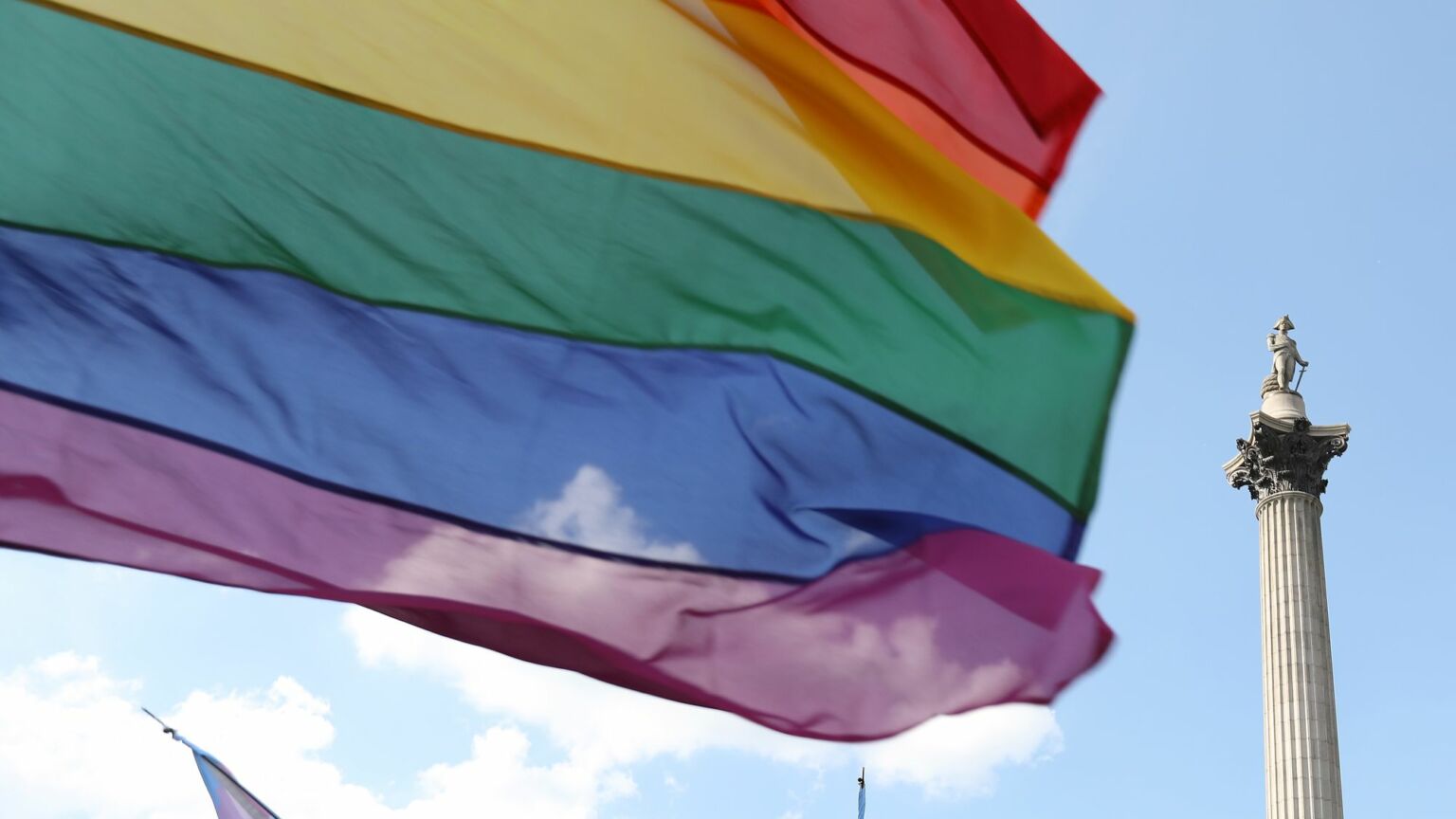 The campaign to ban conversion therapy in the UK has had more dramatic twists and flare-ups than an EastEnders Christmas special. A ban was first mooted in 2018 by then prime minister Theresa May, but backtracking by Boris Johnson in 2022 led to mass resignations of government LGBT advisers, the collapse of No10's flagship LGBT 'Safe to Be Me' conference, mass petitions and countless debates in parliament.
And over the past few weeks, there have been several new twists. At the Conservative Party conference earlier this month, PM Rishi Sunak stated that 'a man is a man and a woman is a woman, it is just common sense'. Many assumed that this statement and others like it suggested that senior Tories were keen to push back against the party's handful of troublesome trans activists. But if some reports are to be believed, the government is instead planning to cave in to the LGBT lobby. According to the Guardian, the government will not only push ahead with a ban on conversion therapy, but will also include 'gender identity' in said ban. (Meanwhile, other reports suggest the ban will not proceed after all.)
On the surface, banning conversion therapy sounds fair enough. The practices aimed at changing a person's sexual orientation are cruel and barbaric. But the rub comes with inclusion of gender identity. This would outlaw attempts to help people come to terms with their sexed bodies.
This sense of a painful mismatch between one's body and one's inner sense of oneself has long been seen as a mental-health condition known as gender dysphoria – a feeling of extreme discomfort in one's sexed body. For trans activists, however, this feeling must simply be 'affirmed' – by medical professionals and by society at large. Any attempt to get to the bottom of why someone might feel this way is dismissed as transphobic.
There is a danger that by banning trans conversion therapy, we will make it difficult for professional therapists to talk through and work out what is causing someone's gender dysphoria. It will pile yet more pressure on clinicians to simply affirm a person's sense that he or she is born in the 'wrong' body, rather than question it. Talking therapies could end up being rebranded as 'conversion therapy' if the result is that a patient decides they no longer wish to transition.
Stella O'Malley, a psychotherapist and founder of Genspect, fears the proposed law 'will create a chilling effect among therapists' and leave vulnerable patients without support. And people who identify as trans, particularly young people, are especially vulnerable.
Data from the recently closed Tavistock gender-identity clinic show patients who are autistic, those who have suffered trauma and, crucially, those who will grow up to be lesbian, gay or bisexual as adults are far more likely to experience gender dysphoria and to identify as trans. In the event of a ban on trans conversion therapy, the only option open to medical professionals confronted by such vulnerable people will be to affirm their gender identity. And this could result in irreversible medical procedures.
It's clear why the trans-activist lobby wants to include gender identity in any ban on conversion therapy. It would mean that the highly contested concept of gender identity would be written on to the statute for the first time. That would be a significant win for those seeking to promote trans ideology.
But it's less clear why the government might want to give in to the trans lobby. Sunak will lose even more support from those concerned about the impact of gender ideology, and he won't make himself any less unpopular among woke-inclined voters. Jayne Ozanne, chair of the Ban Conversion Therapy Coalition, told ITV News last week that Sunak's 'u-turn' was a 'cynical move to avoid haemorrhaging votes, rather than a genuine attempt to protect LGBT+ people's lives'.
Ozanne also complained that there was too little time to get the ban through parliament before the next General Election, 'especially if the government sticks with [its] plan of conducting pre-legislative scrutiny'. Ozanne's call for urgency is telling. No doubt she wants to avoid too much questioning and interrogation of what is highly controversial legislation.
This is all too typical of the trans lobby. Activists will try to drown out calls for evidence, and ignore valid concerns about the consequences of ill-thought-out legislation. And let's not forget that this proposed ban would deprive the most vulnerable in our society of the opportunity to speak to therapists. It would instead set them on the path towards medical transition.
Sunak needs to remember that questioning why someone feels uncomfortable in his or her body is not cruelty – it's common sense.
Jo Bartosch is a journalist campaigning for the rights of women and girls.
To enquire about republishing spiked's content, a right to reply or to request a correction, please contact the managing editor, Viv Regan.