What does Paris Lees know about being a girl?
The BBC's obsession with all things trans is beyond parody.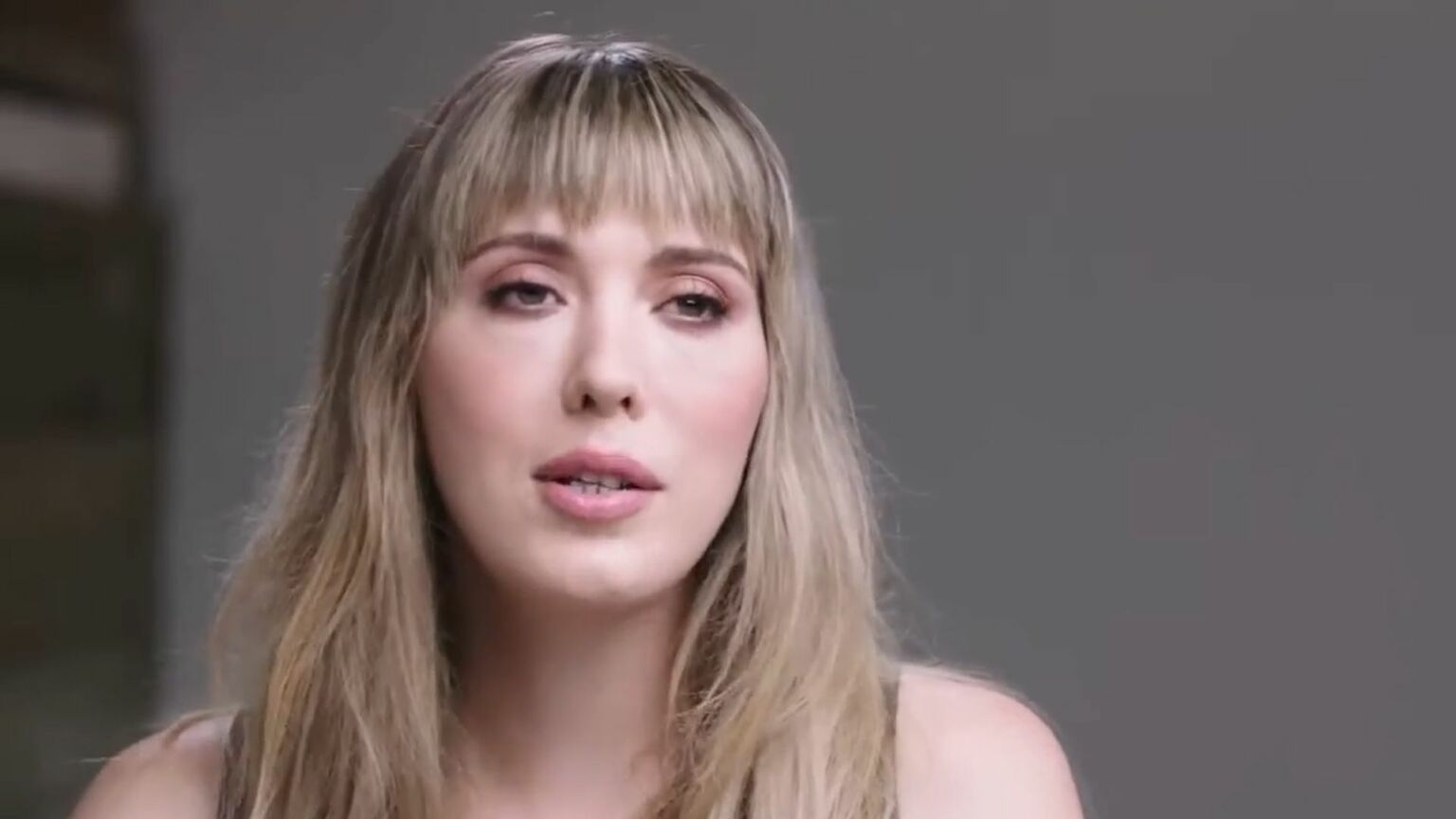 What It Feels Like for a Girl – a part-memoir, part-novel by Paris Lees, a man who thinks he is a woman – has been snapped up by the BBC and is to become an eight-part drama. The obvious first response to this title is, 'And how would you know, pal?'.
Like so much of what passes for trans or queer 'culture', from drag queens twerking at toddlers to a comedian playing the piano with his penis while jiggling his silicone tits, the title is just goading and provocation. The correct response to such goading is, of course, to ignore it. But the problem here is that Lees has not been ignored, but rewarded.
There are any number of actual female writers who could tell us what it really 'feels like for a girl', but a bloke has gone to the top of the queue. You'll have to take my word for it – because their careers would be finished in seconds if they said anything in public – but I've heard from several female friends and acquaintances in the TV business who are frankly agog and, let's put it mildly, not exactly impressed by this commission.
The BBC's press release announcing the coming of Lees' drama is a full-body cringe horror. We are told how Byron, the character representing Lees, is 'stuck in a small working-class town that hasn't been the same since the coal mine shut in the 1980s. Sick of mam, sick of dad.' Working class! How awful for him! But luckily, help is at hand, because 'life explodes in a rush when Byron escapes to Nottingham's kinetic underworld'. This is the first time I've ever seen Nottingham referred to as somewhere you'd escape to rather than from. I think 'kinetic underworld' means 'gay scene'? You can imagine that conversation: 'Fancy a pint? Let's go down the kinetic underworld.'
I must confess, I had no idea that the Notts gay scene was quite such a thrill. The BBC makes it sound like Andy Warhol's 1960s Manhattan. '[Byron] discovers the East Midlands' premier podium-dancer-cum-hellraiser, the mesmerising Lady Die', the press release says. 'Byron is adopted into Lady Die's hilarious and chaotic family of troublemakers' (which I think means 'really annoying men wearing make-up'). 'Between them, they beg, steal and skank their way on a rollercoaster ride of hedonism at the heart of the UK's early 2000s club scene.' Who knew there was a hedonistic rollercoaster in the East Midlands in the early 2000s, or indeed ever? That Kettering was actually Fire Island?
What It Feels Like for a Girl is such a very 2011 commission. It arrives just as the wheels are falling off the trans clown car in the real world. Television always lags years behind the discourse – the processes involved are so interminably slow it always takes a geological age for anything to actually happen. (That is, until the brief production period, when everything has to be done tomorrow because it should've been done yesterday.)
What It Feels Like for a Girl is yet another comedy-drama mythologising the adolescence of a celebrity (Lees is semi-famous for being a columnist at Vogue and a presenter on Channel 4 and BBC Radio 1). It follows in the trail blazed by Emma Kennedy (The Kennedys), Caitlin Moran (How to Build a Girl) and Alan Carr (Changing Ends). These shows are always jammed full of quirkily backward common people who just don't understand the sheer wonderfulness of our hero. They are the perfect products of our age, featuring mountains of self-absorption producing molehills of self-knowledge. Everybody's adolescence is fascinating, yes. To them.
What Lees and these other celebs really needed, I suspect, was to be loved, just like everybody else. Nobody cared enough about their specialness when they were younger – so, by God, now they're going to make the viewing public care. (Or not, as the case may be.)
Lees' particular outing comes with an added dose of sleaze. He became an (underage) prostitute and went to jail for robbing a client (the exact details of the offence are hard to pin down). Squalor is only fun with a screen around it, when you can switch over the channel or walk away and eat a fish-finger sandwich. It's a thrilling thing to look in on, but we forget that it requires that somebody else has to have lived through it. I say this not to judge – I will gladly rubberneck along with everybody else. But TV people shouldn't try to dress up this kind of exploitation and prurience as something almost noble.
But then again, Lees says he likes being exploited. It's a fun thing for him, something to dip in and out of. 'Last summer I went to Ibiza, Spain, where I was catcalled, sexually objectified, and treated like a piece of meat by men the entire week. And it was absolutely awesome', he wrote in Vice in 2014.
It's funny how for all the gender lobby's high-falutin talk of gender fluidity, differently wired brains and non-binary modalities, the 'trans' identity tends to encompass some pretty bog-standard, entitled male attitudes and desires. Clearly, Lees can only tell us what it feels like for a bloke.
Gareth Roberts is a screenwriter and novelist, best known for his work on Doctor Who.
To enquire about republishing spiked's content, a right to reply or to request a correction, please contact the managing editor, Viv Regan.