No, Keir Starmer, women still don't have penises
The Labour leader's bizarre '99.9 per cent' claim is an insult to voters.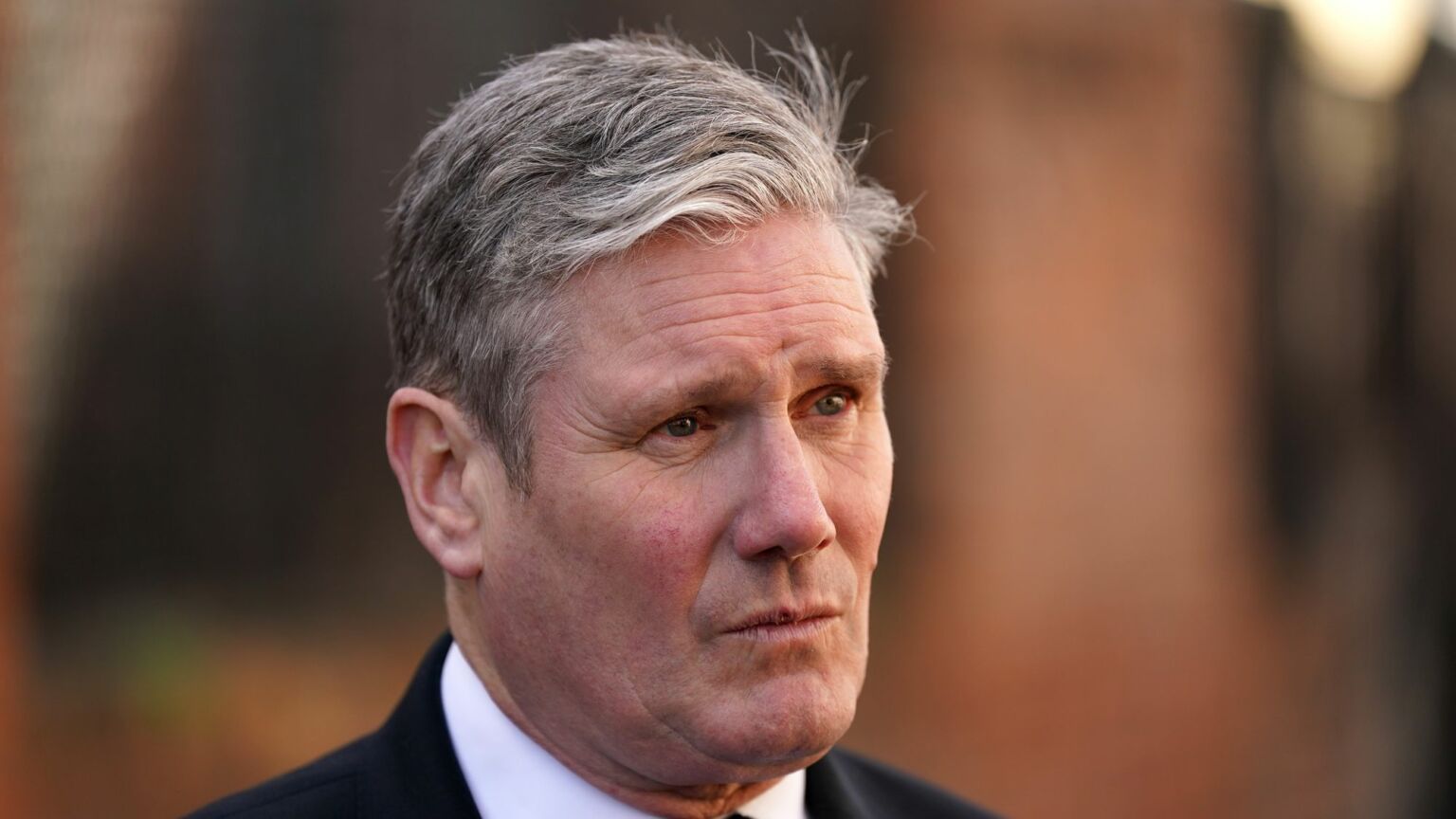 UK Labour leader Keir Starmer is still, somehow, confused about whether a woman can have a penis.
In an interview with The Times at the weekend, Starmer stated categorically that 'trans rights can't override women's rights'. So does this mean that Starmer is finally seeing sense on 'the woman question'? Has he finally recognised the importance of biological sex and of upholding sex-based rights?
Not quite. Immediately after this, Starmer said: 'For 99.9 per cent of women… of course, they haven't got a penis.' In other words, according to the man who could become the UK's next prime minister, potentially one in 1,000 women could have a penis.
Starmer's bizarre statement was an attempt to fudge the issue. To try to appease both trans ideologues and the voters concerned about women's rights. But in attempting to back both horses, Starmer has still ended up denying biological reality.
For a long time now, those with concerns about the impact of gender ideology have been heavily critical of Starmer. His latest comments, suggesting that some women have penises, have only angered those critics further.
Meanwhile, his attempts to moderate his stance on gender issues have also drawn significant criticism from trans activists. Trans-rights publication Pink News slammed Starmer as a 'hypocrite' following the Times interview, accusing him of throwing 'trans people under the bus'. Similarly, at the vigils held for murdered transgender teenager Brianna Ghey earlier this year, there were chants of 'Fuck Keir Starmer'.
There's no doubt that Starmer has moderated his language on trans issues in recent months. The Labour leadership appears to have been spooked by the downfall of Scottish first minister Nicola Sturgeon, whose plans for gender-recognition reform imploded earlier this year. But can we really trust Labour not to follow Scotland down the path of gender self-identification? Has the party really woken up to the threat self-ID poses to women's rights?
After all, leading Labour figures have consistently championed trans ideology and self-ID during Starmer's leadership. In September 2021, deputy leader Angela Rayner posted a tweet stating that the 'Labour Party is absolutely committed to advancing trans rights and updating the [Gender Recognition Act] to introduce self-declaration for trans people… Your fight is our fight.' You cannot get much clearer than that.
In March 2022, during an interview on LBC, Keir Starmer refused outright to answer whether a woman can have a penis. In the same month, he told The Times that 'trans women are women'.
In May 2022, during a Westminster Hall debate, Anneliese Dodds, shadow equalities minister, called for the law to recognise nonbinary identities. In the same debate, she refused to answer a question about whether she would feel comfortable in a changing room with a biological male.
And as recently as October last year, Keir Starmer railed against the government's 'rhetoric… towards trans people' in his keynote speech at the Pink News awards. Worryingly, he also made it clear that if he becomes prime minister he will seek to ban what activists misleadingly call 'trans conversion therapy'. This would effectively force therapists to affirm children with gender dysphoria in their chosen gender identity, setting them on a path towards irreversible and experimental medical treatment.
Labour has also been extremely intolerant of dissent on trans issues. The Labour Women's Declaration, a group which promotes women's rights and speaks out against gender ideology, was denied a stall at the 2022 Labour Party Conference. Labour MP Rosie Duffield has been consistently pilloried by her own side for speaking out against gender ideology.
Meanwhile, Labour MP Lloyd Russell-Moyle was able to get away with branding Tory MP Miriam Cates 'transphobic' in the House of Commons, after she raised concerns about single-sex spaces. (Russell-Moyle believes that parents who see their children as boys or girls based on biological sex are guilty of 'abuse' and 'forcing a sex on their child'.)
The Labour Party has shown us very clearly where it stands on these issues over the past few years. We should take this into account when trying to make sense of Starmer's recent confused statements. If biological reality, women's rights or child welfare matter to you at all, perhaps this Labour Party is not for you.
James Esses is co-founder of Thoughtful Therapists.
To enquire about republishing spiked's content, a right to reply or to request a correction, please contact the managing editor, Viv Regan.