The gender zealotry of Lloyd Russell-Moyle
The Labour MP has a long track record of treating critics of trans ideology with contempt.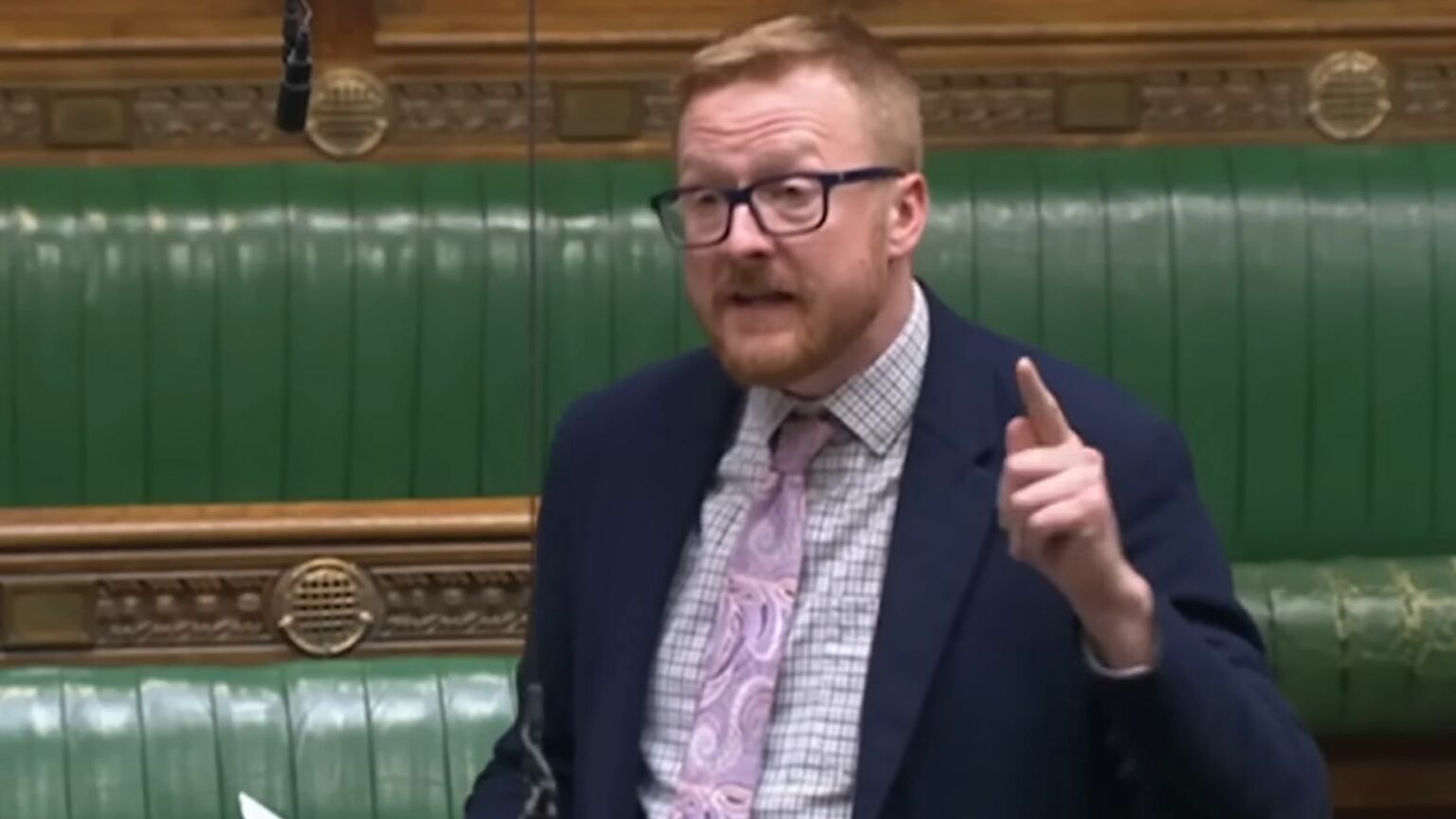 Labour is under growing pressure to discipline Lloyd Russell-Moyle, MP for Brighton Kemptown and former frontbencher, following a recent outburst in parliament, when he jeered at female MPs who had stood up for women's rights against gender ideology.
Russell-Moyle has been at the centre of several bizarre moments since entering parliament in 2017. In December 2018, he seized the 'ceremonial mace' in protest over a delay to a vote on Theresa May's Brexit withdrawal agreement, prompting a suspension from the House of Commons for the rest of the day. He followed that up in March 2019, when he, along with other Labour MPs, lit flares over Westminster Bridge as part of a protest, entitled 'Love Socialism, Hate Brexit'. And on the eve of his re-election to parliament at the 2019 General Election, he gave a crazed speech declaring his willingness to 'fight [the Tories] in… the streets'.
While Russell-Moyle's behaviour during the Brexit wars was bizarre, his behaviour towards those concerned about gender ideology is altogether more abhorrent, especially when it comes to women.
In March 2019, for instance, Russell-Moyle tweeted that parents who see their children as boys or girls according to their biological sex are guilty of 'abuse'. He described this as 'forcing a sex on a child'. He also levelled the 'abuse' accusation at a mother who, on religious grounds, didn't want her child to be given relationship and sex education in school. In 2020, he attacked author JK Rowling, accusing her of using her experience of domestic abuse and sexual assault to justify discrimination against transgender people.
Arguably, it was what he did a few weeks back, during a debate on the controversial Gender Recognition Reform (Scotland) Bill, that was most revealing. He responded to Conservative MP Miriam Cates raising concerns about women's safety by calling her 'transphobic', jabbing his finger at her and frothing that she 'should be ashamed'. He was also accused of crossing the floor of parliament and sitting next to Cates to try to intimidate her – a charge he rejects.
There's a pattern of behaviour emerging here. Anyone who raises the slightest objection to the march of gender ideology is denounced and personally attacked by Russell-Moyle. Perhaps we shouldn't be surprised. Just a little bit of digging into his pre-parliamentary work reveals a gender zealot through and through.
Take his work in 2010 for a non-profit educational organisation called the 'International Falcon Movement – Socialist Education International (IFM-SEI)', which works with youth groups and organisations around the world. While working there, Rusell-Moyle helped produce an educational toolkit, entitled Rainbow Resources. Rainbow Resources, the introduction says, is the product of 'working on sexuality and gender issues with children to curb heteronormative and cisnormative attitudes before they have a chance to be fully developed'. The aim of all this couldn't be more clear: to inculcate trans ideology in very young kids.
What's more, the toolkit says that gender ideology should be promoted to children regardless of what their parents might think. There is even a section in Rainbow Resources on 'overcoming resistance' from parents when 'educating' children on sexuality and gender. It recommends taking children on residential 'camps' to allow them to 'digest' information before going home to their parents. This sounds more like indoctrination than education. It sounds cultish.
This work captures something of Russell-Moyle's worldview. He is so thoroughly convinced of the rectitude of gender ideology that he believes children should be taught it, regardless of their parents' wishes. This is clearly not the attitude of someone willing to listen to the diverging views of others. This is the attitude of a zealot. No wonder he treats his critics with such aggression and disdain.
For a prominent MP to demonstrate this level of hostility towards women and parents concerned about gender ideology is bad enough. That Russell-Moyle is doing so without a word of criticism from the leadership of his party speaks volumes about the state of Labour today.
James Esses is co-founder of Thoughtful Therapists.
Picture by: YouTube / The Scottish Sun.
To enquire about republishing spiked's content, a right to reply or to request a correction, please contact the managing editor, Viv Regan.