Is Keir Starmer finally seeing sense on the trans issue?
The mad demands of the gender ideologues cannot survive democratic scrutiny.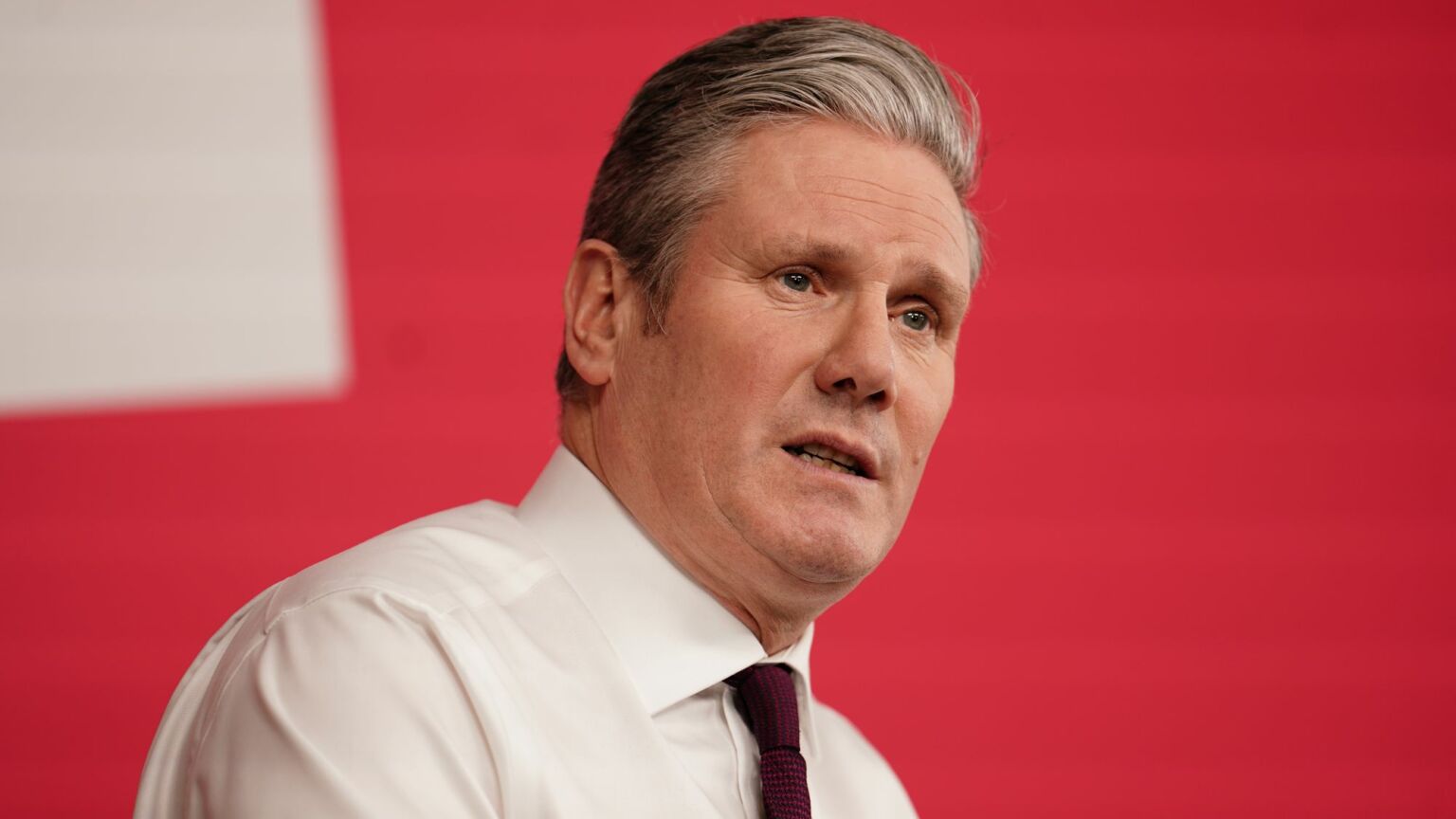 As Nicola Sturgeon packs her bags and moves out of Bute House, other politicians would do well to learn lessons from her downfall. Luckily, the former Scottish first minister's talent for combining illiberalism, incompetence and arrogance means teachable moments are plentiful. Labour's wannabe government ministers certainly seem to have been taking notes.
Take the issue that most directly triggered Sturgeon's resignation: her determination to pass legislation making it easier for people to change their gender. Despite clear opposition from the Scottish public, Sturgeon tried to plough on with this policy, even when confronted with the reality of violent male sex offenders declaring themselves trans in order to serve time in female-only prisons. Unable to justify her own position, Sturgeon resigned shortly afterwards. Until very recently, Sir Keir Starmer seemed to be leading the Labour Party down the exact same path.
Labour's 'woman problem' has been well documented. Starmer and his top team have fallen hard for gender ideology over the past few years. They have shown that they cannot define the word 'woman'. Starmer has committed Labour to reforming the Gender Recognition Act, which would make it possible for people to change gender on a whim. Perhaps most egregiously of all, the Labour front bench has repeatedly failed to support Rosie Duffield, one of its own MPs, despite the vile abuse she has received for defending women's sex-based rights – including, most shamefully, from her own parliamentary colleagues.
Sturgeon's downfall has clearly spooked Starmer's advisers. Labour has suddenly started rowing back on what once looked like firmly held positions. Back in 2021, Starmer pledged that Labour would 'always stand as an ally with the LGBT+ community in the fight for true equality'. He was clear that this meant updating the Gender Recognition Act 'to introduce self-declaration for trans people'. As recently as late December, Starmer renewed this commitment, but the language he used had shifted. Rather than Labour proudly staking its own claim to LGBT allyship, it was now seeking to share the stage, claiming: 'All political parties agree that the process needs modernising.' What's more, it was no longer explicit about what that 'modernisation' would mean in practice. Labour's new promise was only to 'consult on what that looks like' while 'upholding the Equality Act and maintaining single-sex spaces'. This was quite the shift.
By last week, Starmer was going even further, claiming he has a 'very, very clear position' on how to balance the rights of women and those of self-identifying trans people. 'We have made real and significant progress when it comes to women's rights', he told an audience at an event in Stoke-on-Trent, 'and we must not roll back or retreat from any of that, and one of them is safe spaces'. The Labour leader is upfront as to the cause of his about-turn: 'If we reflect on what's happened in Scotland, the lesson I take from that is if you're going to make reforms, you have to carry the public with you.' Behind the scenes, party strategists have reportedly told Starmer that he will lose the next election 'on day one' if Labour backs self-identification.
There is something to celebrate here. When it comes to gender self-identification, the cultural elite has long been out of kilter with ordinary people. It is a biological fact that sex is immutable. Common sense dictates that no man should be residing in a women's prison, using women's changing rooms, or competing alongside women and girls in sports. And yet women have had to say this repeatedly, and at huge cost to their personal safety, their careers and reputations, before it has finally, begrudgingly, begun to be noted by politicians.
Starmer's gender flip-flopping reveals an important truth – woke ideas cannot withstand democratic scrutiny. Shine the disinfectant of sunlight on to policies inspired by critical race theory or gender ideology, and the public rejects them outright. Activists know this. It's why they prefer to make changes from behind closed doors and to issue edicts rather than engage in debate. So Labour's backtracking on gender self-recognition is yet another reminder that the people cannot be ignored.
But we need to be vigilant. Starmer has not had a Damascene conversion to the gender-critical side. Nor has he said he was wrong to push for gender self-identification in the first place. And Labour has made no public apology to Rosie Duffield. Labour may find that it remembers how to define the word 'woman' when faced with voters in need of convincing, but neither Starmer nor any of the Labour front-benchers have clarified much so far. Indeed, Starmer's statement last week could be read as yet more fence-sitting. After all, it is easy to talk about balancing rights and defending women's spaces if you have a notion of womanhood so broad it incorporates anyone who wants membership.
Starmer's shift on gender-recognition reform is purely pragmatic. And while it's good to see the views of the majority being listened to, it would be better still if we had a potential prime minister who could speak with passion and conviction about defending women's rights, rather than simply echoing focus groups and the carefully crafted statements of highly paid advisers. We need politicians who are genuinely of the people, not just paying lip service to what they perceive to be the view of the majority. Labour could well win the next election. If, by then, prime minister Starmer is still twisting about, trying to appease gender ideologues while also trying to defend sex-based rights, then we will all be screwed.
Joanna Williams is a spiked columnist and author of How Woke Won, which you can order here.
To enquire about republishing spiked's content, a right to reply or to request a correction, please contact the managing editor, Viv Regan.