Beware the wolves in ewes' clothing
The transwomen in prisons row has exposed the sheer derangement of the modern left.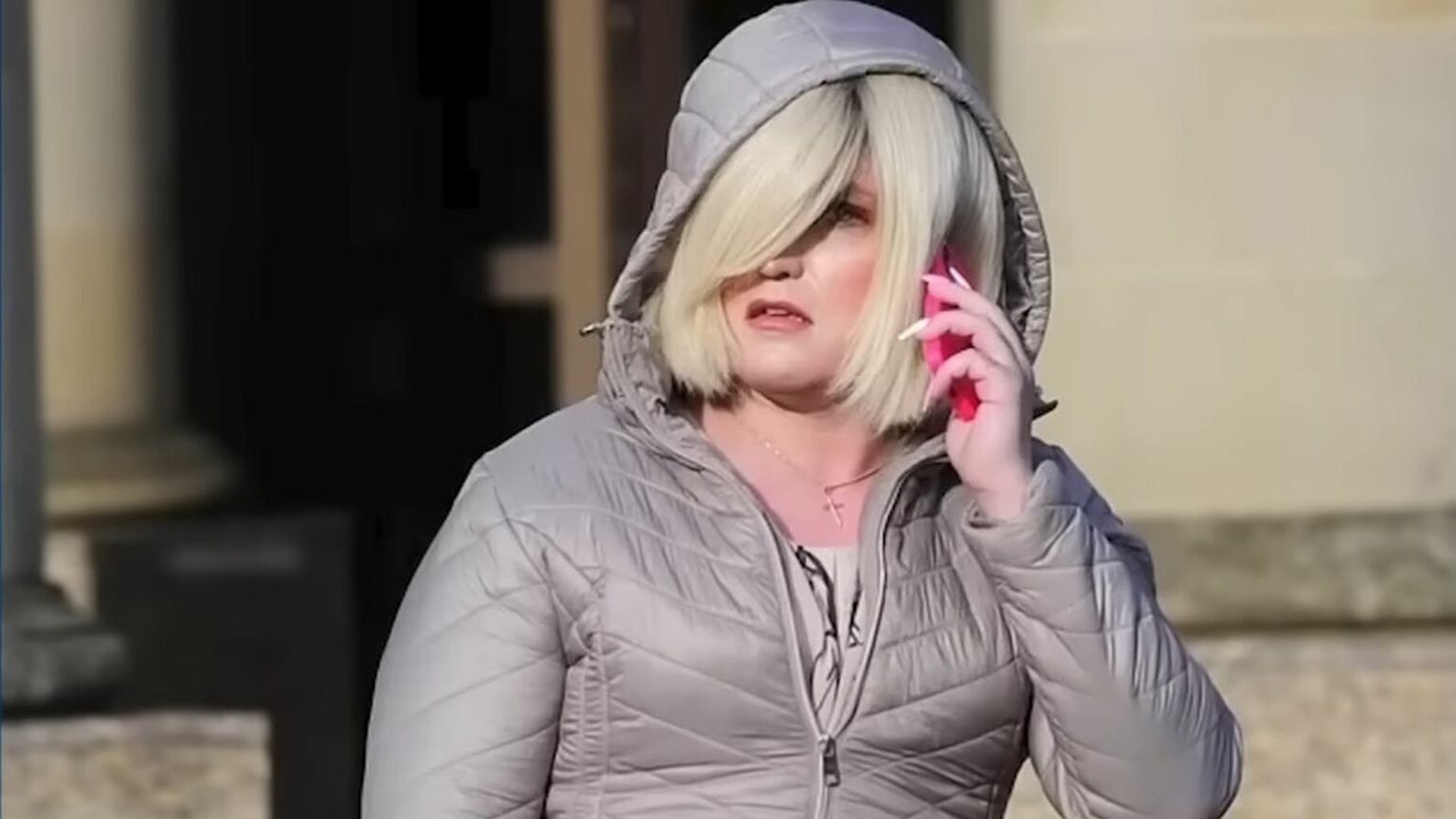 Trust the Italians to know what a woman is. The land where the twin peaks of femininity are the mamma and the sex bomb has a separate jail exclusively for 'transwomen'. Could this be an answer to the gender-bending Get Into Jail Free cards that are currently causing a kerfuffle here in Britain?
Converted from a former women's prison in 2010, this jailhouse rocks. Not only is it near Florence, handy for those art-appreciating days out, but it also has a library, recreation centre, football pitch and agricultural land which produces olive oil and wine. Inmates have their own rooms – for those private little feminine toilette moments, such as rinsing one's scrotum – and are given 'personal development plans', according to the Herald. I don't know if these are about hair, make-up and wardrobe (which transwomen seem to believe are all you need to change sex), or something more profound. But anyway, it sounds about as 'boutique' as a penitentiary can be. I bet they've even got a couple of those big sea shells on the reception desk.
In the current trans debate, both sides see their humanity and dignity disrespected by either of the options on offer (make people with penises use male facilities even if they answer to 'Penelope' / allow female facilities to be swamped in male genitalia). Yet whenever a third way is suggested, like the Italian prison solution, it's notable that the trans activists get very cross indeed. This is telling. If they really fear male violence in public conveniences or other sex-segregated spaces as much as they claim, a third option would be perfectly acceptable to them. But if their desire is to gain access to women's private spaces, then they will hold out for that option.
Only a very silly person indeed believes that transwomen are only ever shrinking violets who just want to press wild flowers and urinate sitting down. Many of them are dirty great bruisers who could easily work as bouncers if the bottom fell out of the sissy-porn market. Make no mistake, trans 'rights' is the first 'liberation' movement both inspired and fuelled by pornography. Various ages and trials of a woman's life can be sexualised, from the trans predilection for dressing up as little girls to the ghastly fake babies (don't ask), which allow men to ape gestation and childbirth. Lesbians, of course, are the most loved and hated targets of these autogynephiles, which is thoroughly in line with porn-scored desires.
Films and television shows set in prisons have always been popular. Whereas men in prison – from Cool Hand Luke to The Shawshank Redemption – will be portrayed as undergoing some spiritual journey, female jails in TV and film are all about the sex, with the added thrill for sadistic voyeurs that these are the one group of females who really have nowhere to run. They are uniquely vulnerable, with only one per cent of female inmates in Britain having committed violent crimes. A third of women's criminal convictions nationwide are for not paying the BBC licence fee – an inconvenient fact to remember the next time you hear some self-righteous Radio 4 talking head bleating on about poverty and compassion. Incarcerated women have been failed by society every step of the way. Now, to take their wretchedness to another level, they are asked to meekly submit to an experiment in which convicted rapists are placed among them.
The fact that privileged female MPs who call themselves feminists put the porn-fuelled desires of men, even of rapists, over the rights of the most vulnerable women in society is a very bad look indeed. Are leading Labour transmaids like Emily Thornberry and Lisa Nandy so desperate for a crumb of power in the party that they will cheerfully sell out other women? Their silence in the face of the male bullying of their brave colleague Rosie Duffield speaks volumes. No wonder JK Rowling tweeted Orwell's chillingly appropriate quote from Nineteen Eighty-Four in response to this issue: 'The Party told you to reject the evidence of your eyes and ears. It was their final, most essential command.'
There's still time for Labour women to learn a lesson from the awful example of Nicola Sturgeon, ruler of McGilead across the border, and her humiliating retreat over gender self-identification. She now claims that transwomen are women only until they break the law – unlike born women, who of course remain women no matter their crimes. Now, even the incels in thongs are turning on the transmaid-in-chief.
Those Labour women who don't care about what happens to incarcerated women show not just a lack of the 'empathy' they love to bang on about so much – they also reveal yet more of the 'luxury beliefs' that helped their party lose the Red Wall. Just as they don't care about mass economic migration because they'll never be priced out of their jobs – although we can but hope – they're not worried about prisons because they won't ever go to prison. Their dismissiveness is palpable.
It all recalls the chilling words of singer Lily Allen after the scale of the grooming-gangs atrocities broke. When a social-media follower asked her if the victims might have been spared their dreadful ordeals if the attackers had not been allowed into the UK, she replied: 'Actually, there's a strong possibility they would have been raped and abused by somebody else at some point.'
Senior figures in the Labour Party are now beginning to refer to the trans wars as Keir Starmer's very own anti-Semitism scandal, with Baroness Hayter telling The Sunday Times that Labour MPs are increasingly worried about the abuse they and their staff suffer from the vociferous trans lobby and its parliamentary pawns: 'Like anti-Semitism when it was first called out in the party and people were saying it was all being exaggerated and overblown… They are trying to squash us and stop us from raising it… But this is misogyny.' Unlike the anti-Semitism row, however, there is a certain grim humour involved simply because of the literally surreal nature of the claim behind all the brouhaha – that men can magically become women.
Inevitably, a transgender murderer in a Scottish prison – 'Sophie' Eastwood, formerly Daniel, jailed for life after strangling his cell mate with a pair of shoelaces – has told the prison governor that he intends to wear nappies and eat baby food. A report from last year suggests his demands are being taken seriously – and that the murderer has already been supplied with a dummy.
I can't wait for the day the dummies on the Labour benches in Westminster stand up with straight faces for a male murderer's perfectly reasonable right to have his nappy changed by prison guards. By then, of course, if this danse macabre carries on as it is, there won't be any more spirited women left in the People's Party. All Labour will have is sorry bunch of trans-panderers, pretending to be feminists while throwing the weakest females in our society to the wolves in ewes' clothing.
Julie Burchill is a spiked columnist. Her book, Welcome To The Woke Trials: How #Identity Killed Progressive Politics, is published by Academica Press.
Picture by: YouTube / TalkTV.
To enquire about republishing spiked's content, a right to reply or to request a correction, please contact the managing editor, Viv Regan.