Radio 4 is becoming a parody of itself
The former 'brain' of the BBC is now self-satisfied, tiresome and snobbish.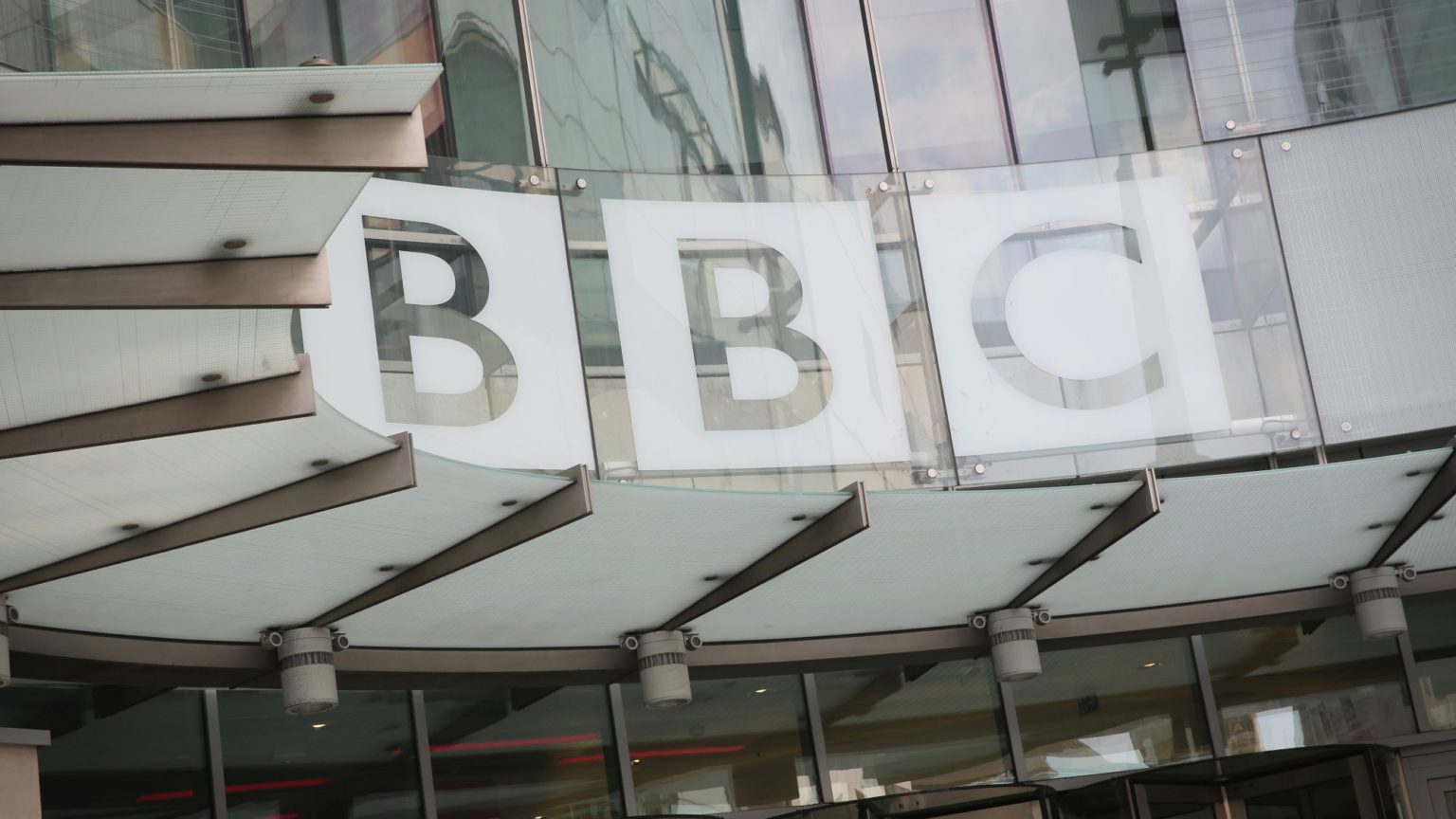 As a teenage hack on the New Musical Express in the late 1970s, I once wrote a piece about how much I loved BBC Radio 4. My colleagues looked at me oddly, as they had previously presumed – not without cause – that I was a feral sink-school brat only interested in the proverbial sex, drugs and rock'n'roll. How I sniggered to my hippie-hating self, knowing that these dullards wouldn't last five minutes with Marghanita Laski! They probably all like Radio 4 now, though – whereas I loathe it.
The demise of the BBC has been noted more in sorrow than in anger by anyone of an independent outlook over the past decade. 'Auntie' has always been a misleading name, given the corporation's woman problem. Just recall the sacking of older female presenters or the pay gap. Women are also 10 times more likely than men to be prosecuted for not paying the licence fee – making up one-third of all women's criminal convictions in the UK. Dame Vera Baird, the victims' commissioner for England and Wales, has said this is 'serving only to criminalise poverty and disproportionately punish poorer families and women'. But then, the BBC has never been keen on the proletariat, either – those disobedient beings who do naughty things like voting for Brexit.
With the rise of the trans-rights crusade, Uncle's woman-baiting has gone off the charts. Its centenary last year was particularly ignoble for this reason. The Times reported last year that the BBC News website changed the testimony of a rape victim after a debate over the pronouns of her transgender attacker. The woman referred to her attacker as 'him', but her words were changed by the BBC to avoid misgendering a rapist. 'Believe women' is just the kind of liberal piety the BBC would mouth – unless women tell you that a person attached to a penis is automatically a man. In which case, the truth is suddenly up for grabs.
Similarly, Jewish licence-fee payers must have felt like turkeys required to purchase an extra bitter jar of cranberry sauce in recent years. In November, communications regulator Ofcom stated that the BBC had committed 'significant editorial failings' in its reporting of an anti-Semitic attack on Jewish people celebrating Hanukkah, effectively turning them from victims into bigots. After a bus they were travelling on was attacked in 2021, the BBC reported that 'an anti-Muslim slur' had been heard from inside the bus – but the words heard were actually a Hebrew phrase meaning 'Call someone, it's urgent'.
A spokesperson for the Campaign Against Anti-Semitism said: 'Almost a year after the BBC's abominable coverage of an anti-Semitic incident, Ofcom has seen what every viewer and reader of the BBC's coverage could, but which the BBC itself refused to accept: its reportage added insult to the injury already inflicted on the victims and the Jewish community, and abysmally failed to meet the most basic editorial standards… Sadly, the BBC's stonewalling is exactly what British Jews have come to expect from our public broadcaster.'
A fish rots from the head down. And if there's one show that epitomises the self-satisfied snobbishness of Radio 4 – long considered the brain of the BBC – it's the Today programme. Once the station's flagship, these days it is rather more of a limp dinghy. Last year, it lost over half a million listeners – the most of any national breakfast show. Combined, BBC stations were listened to in 2022 for 37million fewer hours than the year before. According to RAJAR, commercial stations attracted listeners for an additional 43million hours.
The 'guest editors' week over Christmas, which ended Today's worst year yet, was supposed to give it a bit of populist sparkle. But it only served to rub in how tone-deaf the programme has become. Benny from Abba's day was one long plug for the London 'Abba Voyage' show – odd, considering all the BBC blather about the evils of advertising. To give him credit, Jamie Oliver's day did give me the biggest unintentional laugh of the holidays. You could hear him swallow his pride (not easy with a tongue that fat) when, while visiting a school to agitate for free school meals for all, child after child listed their favourite school dinners: chicken, fish fingers, baked beans, chips and chocolate cake with custard.
There was fun to be had when Ian Botham was prompted by Amol Rajan to admit that the licence fee was a good thing – only to double down with his long-standing campaign to reinstate the free TV licence for all over-75s. Those three million citizens had this small pleasure grabbed from them in 2020, and some of them may now face prosecution for not coughing up the £159 payment.
It was on the day the brilliant Anglo-Nigerian scientist, Anne-Marie Imafidon, was guest editor that my tiny mind was well and truly blown. There were inspirational interviews with women scientists… and then they got the quinoa out. Radio 4 presenters eating quinoa live on air – epic trolling!
It all ended with a congratulatory interview with a DJ who is the proud possessor of somewhere between two and three thousand pairs of trainers. I won't go into detail here, because I'm not a bore, but it's thought that the 25 billion pairs made every year – enough to go around the earth 300 times, hardly any recyclable – put trainers just behind aviation in terms of global emissions. Every single day the BBC lectures us in some shape or form about the perils of climate change – and then it turns around and sends 272 staff to the Qatar World Cup, what the scientist Mike Berners-Lee called 'the highest carbon event of any kind, apart from a war, that humans have ever staged'. Do as we say, not as we do.
Today mentions the cost-of-living crisis at least once a programme, but never once questions whether the licence fee should be scrapped for the poor. It's always about the choice between heating or eating, never cooking or looking. Nor do the feel-your-pain high-rollers at the BBC generally seem to see the hypocrisy in pocketing huge salaries from the public purse. I'm not a fan of Labour MP Nadia Whittome, but I love that in 2021 she gave half of her then £82,000 salary to charity, as she can easily afford to live off the rest. Why doesn't Gary Lineker (£1.35million) lend a similar helping hand? It would be wonderful if 2023 was the year in which the wealthy stopped demanding that the non-wealthy have more of their incomes taken away in order to help the poor, and actually put their money where their spoon-fed mouths are.
One of the most dynamic cultural events of past year was not any of the LGBTQWERTY 're-imaginings' so beloved of Radio 4's fawning arts coverage, but rather the speech made by the unlikely revolutionary, Roger Bolton, on being sacked from Feedback – the Radio 4 show in which listeners criticise the BBC – after 23 years. He spoke of his frustration at the corporation's 'frequent refusal to put up executives to be accountable to the people who pay for them'. He continued: 'My farewell message to BBC management is: get out into the country and on to the airwaves and be truly accountable to licence payers… listen seriously to what those who pay for you really think.'
So what do I do when insomnia (or as I call it 'extra life') comes calling and I just can't stand yet another attempt to shoehorn critical race theory into bird-watching? I turn to Radio 4 Extra, a cavalcade of the talent that has entertained the nation over a century of BBC radio. Essentially an archive, and therefore extremely cheap to run, it has picked up a good number of the listeners that Radio 4 has lost. Despite being both successful and economically viable, last year the BBC announced plans to discontinue it.
The one thing I'll be glad to see the back of about Radio 4 Extra is the occasional warnings about 'out-of-date attitudes' that precede pre-woke comedy. But how I would love Radio 4 generally – and the Today programme in particular – to apologise each and every day for its own increasingly out-of-date attitudes in this ever more woke-weary world.
Julie Burchill is a spiked columnist. Her book, Welcome To The Woke Trials: How #Identity Killed Progressive Politics, is published by Academica Press.
Picture by: Twitter / BBCr4Today.
To enquire about republishing spiked's content, a right to reply or to request a correction, please contact the managing editor, Viv Regan.