Extinction Rebellion still wants to disrupt your life
It is the demands – not the tactics – of green activists that threaten ordinary people most.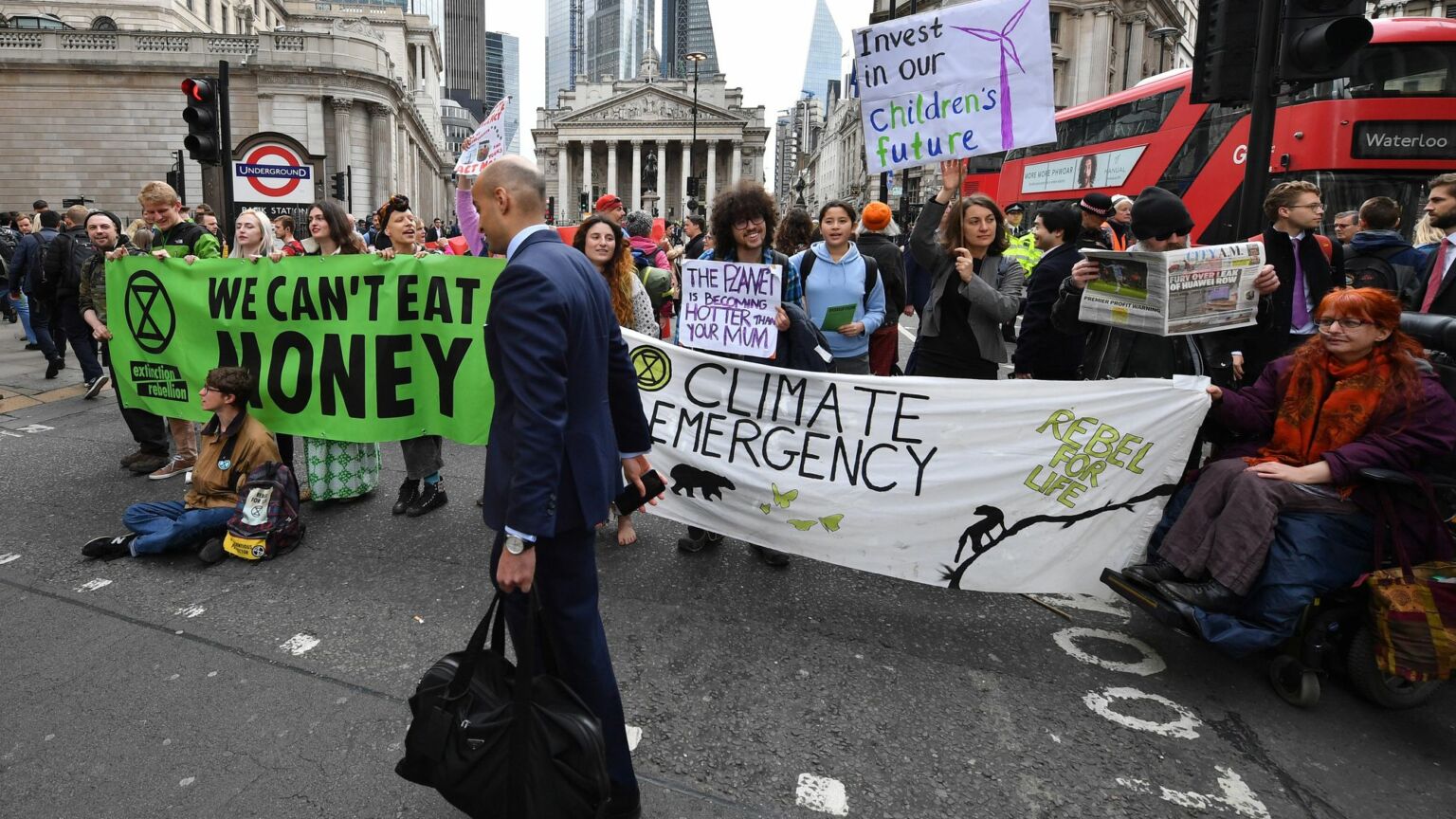 Extinction Rebellion (XR) is quitting. Or, at least, it is giving up on one of the things that made this eco-activist group so famous. In a statement titled 'We Quit', released on New Year's Eve, XR announced it will not seek to deliberately cause disruption to the public with its demonstrations and stunts in 2023. Instead, it now promises to 'prioritise attendance' at its protests and to build better 'relationships' with the public. Presumably, this means XR will stop blocking roads and disrupting people who are simply trying to go about their business.
In a rare show of self-awareness, Extinction Rebellion seems to have finally noticed that the public isn't happy about its antics. The statement says that, despite all of XR's disruptive efforts, 'very little has changed' in the four years since the group was founded. Indeed, if anything, XR has alienated the public from its cause.
According to YouGov, Extinction Rebellion was more disliked than liked in 2022. And no wonder. Its protests have been annoying by design. XR activists often seemed to be far more keen on targeting ordinary people than politicians or major corporations. In 2019, they essentially shut down London's Smithfield meat market. In 2022, they blocked off major roads and bridges in London during rush hour. Memorably, XR's attempts to disrupt London's Tube network in 2019 were thwarted when crowds of angry commuters took matters into their own hands.
But whatever XR may now claim, we should take its statement of a ceasefire with a pinch of salt. And not just because some XR-affiliated groups, like Just Stop Oil and Insulate Britain, are apparently doubling down on their commitments to disruptive action.
The truth is that, even if XR and every other eco-group stopped gluing themselves to things, it is the policies these people are advocating – not their tactics – that pose the biggest threat to our lives and livelihoods. After all, XR is committed to ending the 'fossil-fuel era' by 2025, which would prevent many more journeys and have a much more damaging impact on the economy than a handful of road-blocking activists ever could.
Ending fossil-fuel consumption now would be a disaster. It would obliterate our already weak energy security, subjecting households and industry to exorbitant energy costs and unreliable supplies. Travel would be severely limited. The farming industry would be gutted by restrictions on fertiliser use and farm vehicles, threatening food security. Last year, we saw the devastating impact these kinds of green farming policies can have in Sri Lanka, where food production was devastated.
Regrettably, for all the antagonistic posturing of Tory politicians and eco-activists alike, the political class and XR already agree on many issues. Britain is already committed to Net Zero. There are legally binding targets to decarbonise the UK by 2050. And the dire impact of this policy can already be seen in the persistent threat of blackouts and the broader energy-supply crisis. A further acceleration of Net Zero, as demanded by XR, would only accelerate the damage that is already being done.
Extinction Rebellion's decision to change its tactics might offer commuters some respite. But if the government continues down the Net Zero path, egged on by XR and myriad other eco-activists, the street disruption of recent years will begin to look cute by comparison.
Lauren Smith is an intern at spiked.
To enquire about republishing spiked's content, a right to reply or to request a correction, please contact the managing editor, Viv Regan.