We need a parents' revolt against woke indoctrination
In 2023, let's kick identity politics out of the classroom.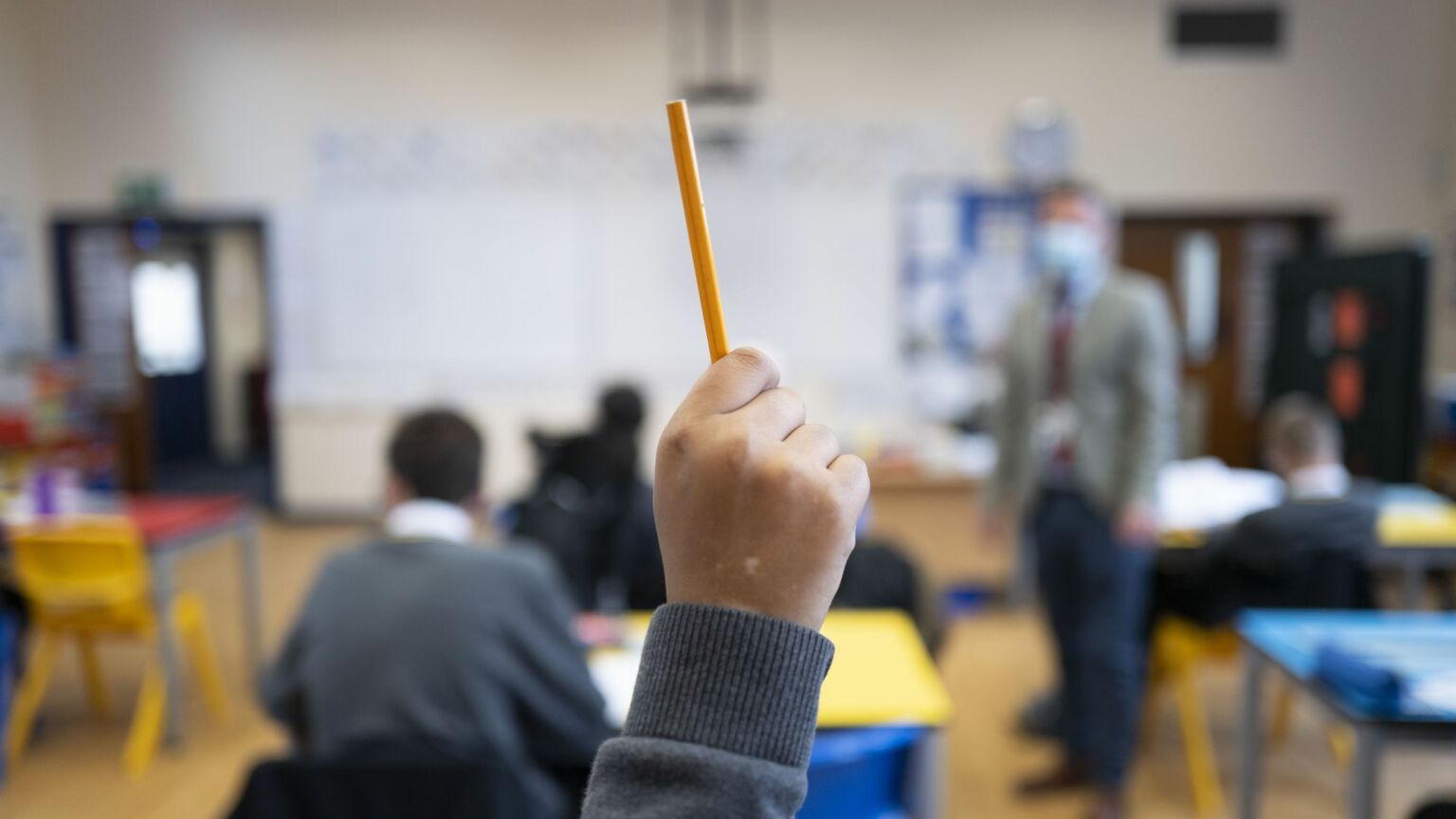 Donate to spiked this Christmas, and help keep us free, fearless and independent.
Schoolchildren in the UK today are taught that Britain is racist, that boys can become girls and that 'white privilege' is a fact of life. This is not education, it is indoctrination. And in 2023, we need to kick it out of the classroom.
Earlier this year, a report by Eric Kaufmann for Policy Exchange revealed the full extent of this insanity. According to the report, 60 per cent of school-leavers say they were explicitly taught or had at least heard about ideas associated with so-called critical race theory at school. Similarly, 65 per cent say that they were taught ideas about the patriarchy or about the existence of more than two genders.
The report suggests this kind of 'teaching' is getting through to youngsters. Almost half of young people aged 18 to 24 believe that Britain was founded on racism, and that it is still 'structurally racist' today. Meanwhile, among the general public, 60 per cent reject the idea that Britain is a racist country.
This kind of ideologically motivated teaching comes not only from individual activist teachers, who seek to pass on their political beliefs to a young and impressionable captive audience. Woke indoctrination is also being led up and down the country by charities, educational alliances, teaching unions, local authorities and devolved governments. Most worryingly, there is very little transparency about what children are being taught and who is shaping school's syllabuses.
This summer, Don't Divide Us (DDU) – a group that campaigns against racial identity politics – published a report on Brighton and Hove City Council's diversity-training courses for teachers. These instructed teachers how to teach various concepts related to critical race theory to children as young as five. Shockingly, one document told teachers that even the youngest children should not be seen as 'racially innocent'.
Further DDU research found that this racially divisive teaching material is widespread. Almost one in four councils in England and Wales (of those that were transparent about their policies) promote similar ideas in their schools. The majority of these councils outsource their teaching guidance to third-party providers, although most councils are not forthcoming about which groups they work with and what materials they provide.
Even when woke ideas are not taught explicitly, they are shaping the very nature of the curriculum. Activists in the education world are working hard to 'decolonise' syllabuses and education materials. The list of authors and poets from the canon it is considered acceptable to teach is shrinking each year. Important texts like To Kill a Mockingbird and the works of Wilfred Owen have been struck from reading lists across the country in recent years. All of this is happening without any conversation or consultation with parents.
Arguably, even more concerning is what children are being taught about gender and sexuality. It would be one thing if children were being given space to discuss the gender-identity debate. It is quite another for children to be taught the views of trans activists as if they are fact.
As with critical race theory, the influence of external pressure groups is all too clear here. Trans-lobby groups like Stonewall and Mermaids help to write 'transgender toolkits', which instruct teachers to tell their pupils there is a 'spectrum' of sex and gender and that everyone has a 'gender identity'.
This guidance not only tells teachers and children how they should think about gender, but also how schools should respond to children who may be struggling with their identity. The answer, seemingly in all circumstances, is to 'affirm' a child's chosen gender – to use their chosen new name, preferred pronouns and to let them dress as the opposite sex. This process of 'social transitioning' is considered by the NHS to have 'significant effects' on a child's psychology – yet it is common practice in UK schools.
Worse still, much of this guidance tells schools to do all of this behind the backs of parents. Stonewall's guidance on transgender pupils encourages schools to use children's chosen trans names in the classroom, and their legal names when talking to their parents. This is all in order to conceal the fact that a child is identifying as trans.
The Scottish government advises the same. It published guidance in 2021 that told teachers to only share 'key information' with parents, and to avoid disclosing a child's transgender status unless absolutely necessary. This is especially concerning as the SNP believes that children as young as four should be allowed to transition.
In recent years, concerned parents in the US have started to fight back against the woke indoctrination going on in their schools. They have put education firmly on the political agenda – education was among voters' key concerns in the recent US Midterms, just behind crime and the economy. Groups like Parents Unite are demanding to know what their children are being taught and to be made a part of that conversation. Parents in the UK need to do the same. They have a right to know what is going on in classrooms. And their children have a right to an education free from political indoctrination.
The trouble in Britain is that, while the devolved governments are largely on board with this agenda, the secretary of state in charge of England's schools doesn't even recognise what is happening. Earlier this month, education secretary Gillian Keegan dismissed MPs' concerns during a select committee. She claimed she had never seen nor heard anything woke being taught in schools. Even when presented with the evidence, such as the Policy Exchange report, she seemed remarkably unmoved. This won't do.
Education in Britain is training a generation of youngsters to imbibe regressive woke values. They're being told their skin colour is of supreme importance, while their biological sex is optional. They're taught that society is immutably racist, while their bodies can be medically fixed to align with their inner identities. 2023 has to be the year we kick this pernicious ideology out of our schools.
Lauren Smith is an intern at spiked.
To enquire about republishing spiked's content, a right to reply or to request a correction, please contact the managing editor, Viv Regan.