Meet the secretary of state for trans indoctrination
Education secretary Gillian Keegan is all too happy for schools to push an identitarian agenda.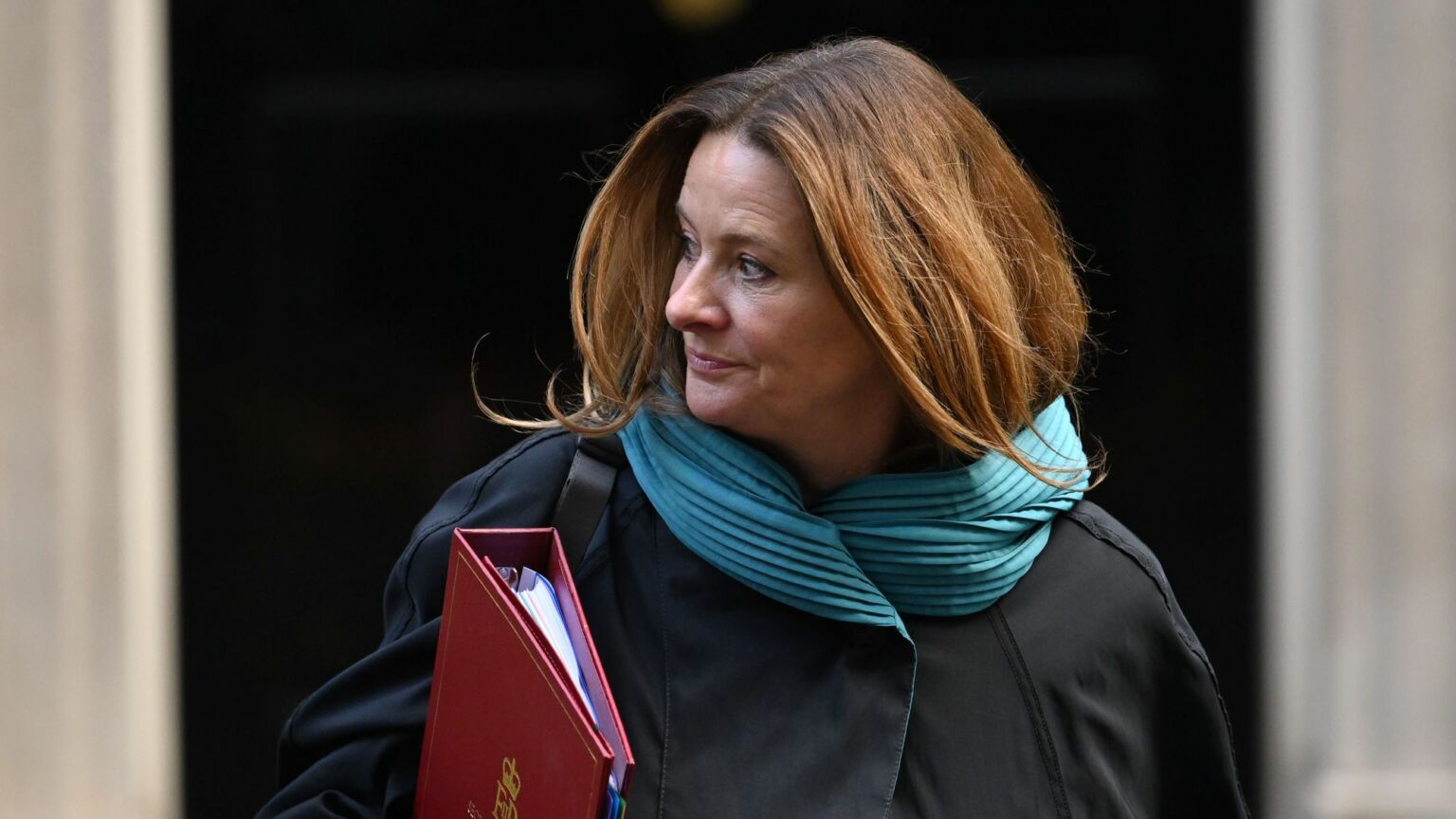 There is growing concern among parents and teachers about the ideological nature of what is being taught in British schools. They are worried that children, some as young as five, are being subjected to lessons on contentious subjects, such as 'genderfluidity' and 'structural racism'.
Unfortunately, it doesn't look as if Gillian Keegan, the secretary of state for education, shares their concerns.
The fact that Pink News praised her appointment in October – it described her as a 'rare LGTBQ+ ally' – should have immediately set alarm bells ringing. This, after all, is a news outlet that has unashamedly promoted transgender ideology for several years now.
It's not hard to see why Pink News is happy with Keegan as education secretary. In July 2020, she sent a letter to the Chichester LGBT Forum in which she unequivocally declared that 'transwomen are women'.
But it was her appearance before the Department for Education Select Committee last week that was most troubling. Conservative MP Miriam Cates drew attention to recent YouGov polling, which finds that 75 per cent of children have been exposed to 'critical social-justice theories' in school, with 68 per cent reportedly being taught that such theories are fact, or that alternative views are not acceptable.
Keegan's initial response was to dismiss the existence of any problem. Cates pressed her, and pointed out that teaching children such contested theories as fact amounted to 'indoctrination' – which, of course, is 'illegal'. Keegan acted bemused and asked rhetorically, 'is it indoctrination?'.
Addressing Keegan, Conservative MP Caroline Ansell said she had spoken to teachers who were concerned about what they were being asked to teach at school. Ansell told the story of a grandfather whose five-year-old grandson came home one day and told him they had been taught about 'being born in the wrong body' – which is a highly problematic idea at best.
Keegan was again dismissive. She claimed she had not seen or heard anything like this herself when she has been into schools. As for teachers worried about what they were being asked to teach, Keegan denied there was an issue. 'I have not found any problem with freedom of speech from any of the teachers that I mix with as a constituency MP', she said.
In effect, Keegan was denying that there is any problem with the ideological nature of what is being taught in schools right now. This is despite the YouGov polling and a recent Policy Exchange report clearly showing that there is a problem. 'I have not seen the report', said Keegan after Cates drew her attention to the Policy Exchange report, before adding that 'there are sides of this debate that have skin in the game, so I will look at the level of concern that is being raised'.
In other words, Keegan seems to believe that any report or evidence claiming to show there is a problem in schools right now is a product of vested interests, a product of prejudice – a product of those, that is, with 'skin in the game'. Which is ironic given Keegan herself has been only too happy to parrot the talking points of trans-activist groups, like Stonewall, in parliament.
It is one thing for a minister to be ignorant of an issue until it is drawn to her attention. It is another thing altogether for an issue to be drawn to her attention and for her to continue to ignore it.
Parents should be able to entrust their children to a school, safe in the knowledge that they will not be subject to political and ideological indoctrination. But right now that does not appear to be the case. Gillian Keegan, as secretary of state for education, needs to wake up to the reality of what is taking place in schools before it is too late.
James Esses is co-founder of Thoughtful Therapists.
To enquire about republishing spiked's content, a right to reply or to request a correction, please contact the managing editor, Viv Regan.