The NHS is pushing back against trans ideology
New guidelines for treating 'trans kids' are a much-needed blow for common sense.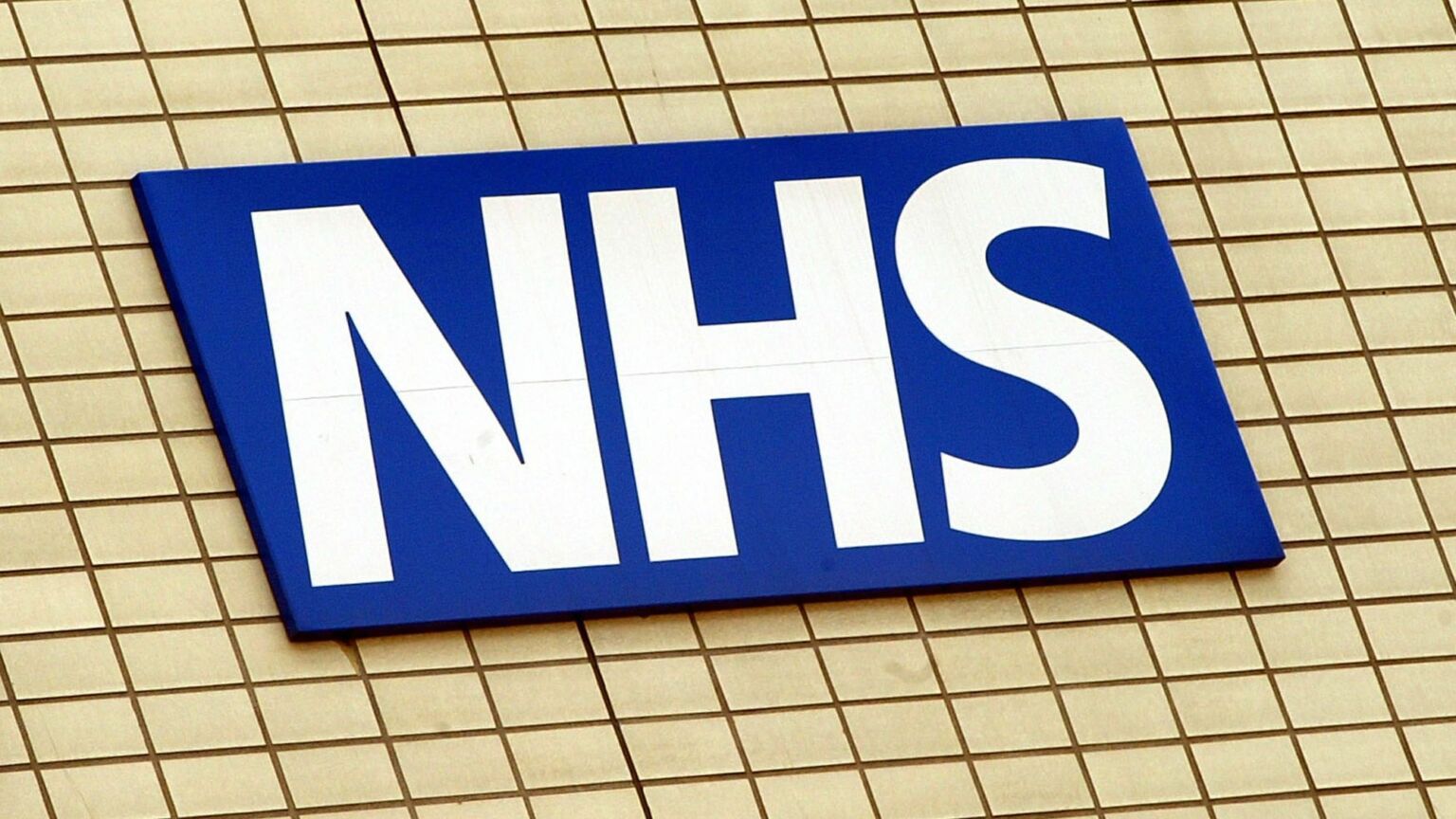 Last week, in a victory for child safeguarding, reality and common sense, the NHS rammed a stake into the heart of trans ideology.
On Thursday, NHS England published its 'interim service specification' for the treatment of children and young people with gender dysphoria. This proposed guidance sets the groundwork for a wholesale change in the NHS's approach to gender identity, following the devastating findings of the interim Cass review earlier this year. There will be a public consultation before any of the new policies are adopted. These proposals will undoubtedly come as a huge relief to parents, trans-sceptical professionals and campaign groups across the country.
The proposed NHS guidance casts aside a central tenet of trans ideology: the idea that some people are born 'transgender'. Instead, doctors are to be reminded that 'in most pre-pubertal children, gender incongruence does not persist into adolescence'. In other words, most 'trans children' grow out of it. It is a phase.
A new, holistic approach to treatment will consider autism and mental-health issues as possible causes of what it calls 'gender incongruence'. The guidance also advises that 'social transition' – which includes changing a patient's name, pronouns or the way that they dress – should no longer be regarded as a 'neutral act'. Instead, it recognises that doing so could have 'significant effects' on a patient's 'psychological functioning'. This means that what trans activists call 'affirmative care' should not be recommended as a matter of course. What's more, children or families who obtain hormones and puberty-blocking medication from 'unregulated sources' could be subject to safeguarding referrals.
This proposed guidance makes the stark observation that, at present, 'clinical decision-making' on how to care for children presenting as trans rests on 'scarce and inconclusive evidence'. This includes clinical decisions, like prescribing puberty blockers, that may have 'life-long consequences'. It also recognises that the numbers referred to NHS services have skyrocketed in recent years, from just under 250 children in 2011-12 to over 5,000 last year. Campaigners have persistently warned that this exponential increase in children presenting as trans – which has occurred predominantly among teenage girls – shows that trans identity is spread via social contagion.
With this proposed guidance, the NHS is essentially vindicating all those parents and campaign groups who have been raising the alarm about trans ideology for years. For too long, clinical practice has followed the whims of trans activists rather than scientific evidence. As Transgender Trend points out, the 'ideological language' used in previous NHS service specifications 'has been replaced by proper clinical considerations and a normal standard of care consistent with other child and adolescent services'. This is just as it always should have been.
Unsurprisingly, on social media, trans lobby groups are aghast that medical evidence – rather than trans ideology – could soon be placed back at the heart of patient care.
The battle is not over. For while NHS treatment is set to change, the burgeoning industry of 'trans child' support organisations is unlikely to want to alter its business model. Lobby groups and NGOs – including Mermaids, GIRES, Educate and Celebrate and Gendered Intelligence – all offer training that asserts, with apparent authority, that some people are simply born trans. Indeed, earlier this year Stonewall drew fire when it claimed 'children as young as two recognise their trans identity'.
Transgenderism also sits within a wider social context. There is a drive to medicalise every state of being, from grief to bodily discomfort. People are now expected to resolve their pain with public disclosures of their anguish and with pills. At school, children are continually fed messages about the threats to their mental health.
However well-intentioned, the result has not been a reduction in unhappy students, but a huge rise in referrals to already overstretched mental-health services. And if you look at any youth-led social-media platform, like TikTok, you will see teens proudly declaring their psychiatric diagnoses and preferred pronouns – just as an earlier generation might have pledged their allegiance to boy bands. Trans identities are simply labels offered to children to plaster over their growing pains.
The NHS's proposed guidance is undoubtedly good news for young people and their families. Those who have long campaigned for child safeguarding can rightly celebrate a rare win. But these proposals will almost certainly be met with fierce resistance. Trans ideology has embedded itself in practically every institution in civil society. And there are many well-connected groups who have a vested interest in promoting the myth of the 'transgender child'. We still have a long way to go.
Jo Bartosch is a journalist campaigning for the rights of women and girls.
To enquire about republishing spiked's content, a right to reply or to request a correction, please contact the managing editor, Viv Regan.