Schools are betraying parents
Teachers are encouraging children to transition behind their parents' backs.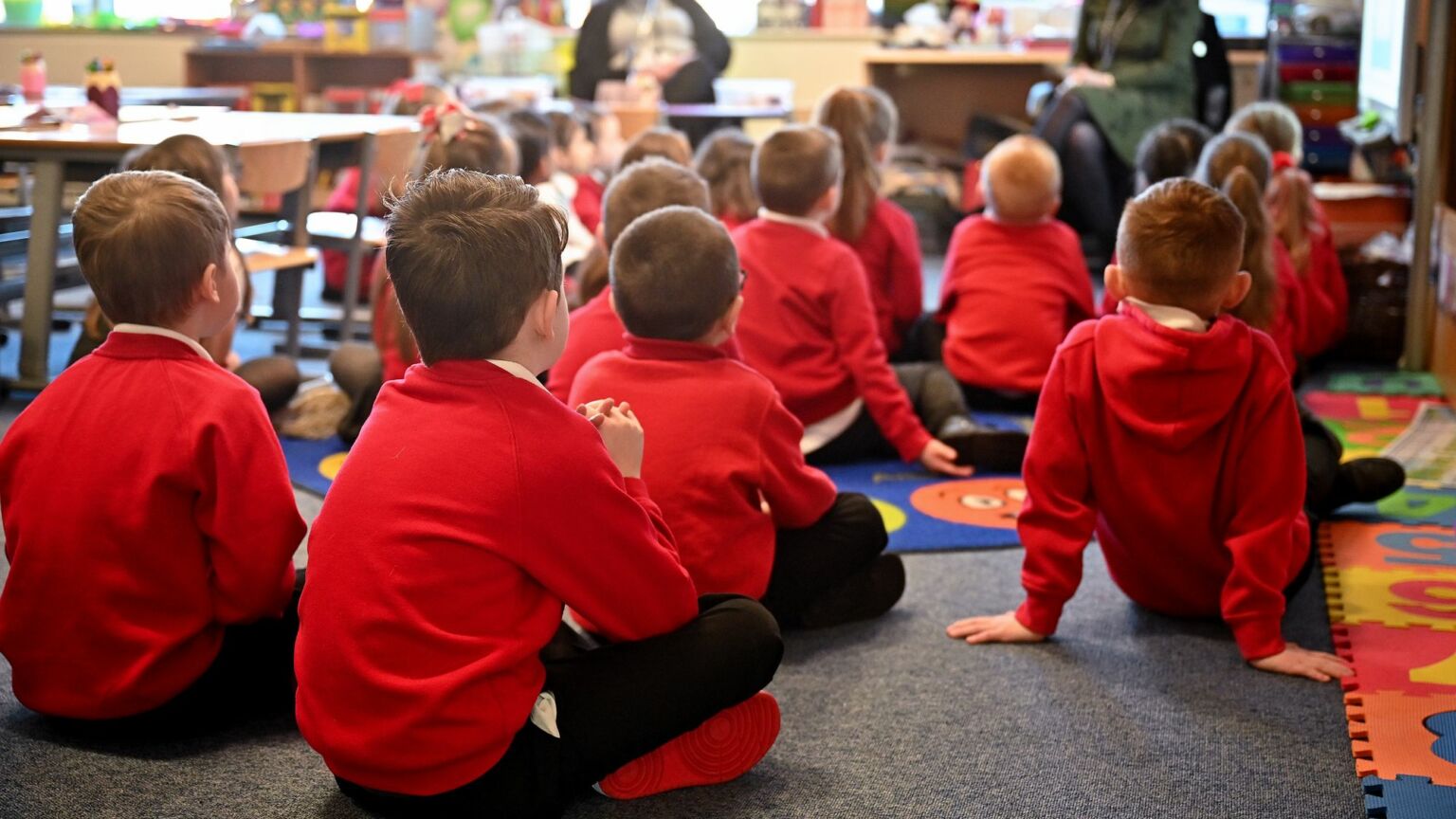 Schools up and down the UK are facilitating, enabling and even encouraging the transitioning of 'transgender' children. And they are keeping it hidden from the children's parents while doing so.
That was the message delivered this week by Ofsted chief inspector Amanda Spielman. Appearing before the House of Commons Education Select Committee to discuss 'transitioning' in schools, she said that 'to keep parents in the dark… is very obviously a safeguarding risk'. She added that 'no parent wants to send their child to school thinking that they are going to be pushed into one set of political views or another'.
It is arguably more serious than even Spielman lets on. In order to transition in the UK, medically or legally, one must be diagnosed with gender dysphoria – a serious mental-health condition. For schools not to disclose to parents that their child might be struggling with such a condition is a dereliction of their duty of care to both parent and child.
Many trans-rights groups have long dismissed such concerns. They claim that what is happening in schools involves mere 'social' transitioning – a 'soft' option for children. This involves wearing the clothes, adopting the pronouns and even using the toilets and changing facilities that align with a child's new gender identity.
But social transitioning is hardly the harmless process that trans activists claim. As part of Dr Hilary Cass's ongoing, NHS-commissioned review into gender-identity services, she has stated that social transitioning is 'an active intervention because it may have significant effects on the child or young person in terms of their psychological functioning'.
NHS England, as part of a public consultation on gender dysphoria services for children and young people, has emphasised that social transitioning 'should not be viewed as a neutral act'. It also points out that most cases of gender incongruence among children will not persist into adolescence, which should raise questions about encouraging children to make potentially life-changing decisions without their parents' knowledge.
Not that schools, advised by groups like Stonewall, are worried about keeping parents in the dark. Stonewall argues that 'a person's status as trans is private, and schools should not disclose information – such as details about a transition – that may reveal this to others, including parents / carers'.
Worse still, Stonewall appears to actively encourage misleading parents. For example, Stonewall guidance encourages teachers to continue using a child's legal name when meeting with his or her parents, even if the child has socially transitioned at school and is being referred to by a new name and pronouns. The aim here is clearly to pull the wool over the eyes of concerned parents.
Stonewall is not alone in encouraging the deception of parents. The NSPCC says 'you should only share information about a child or young person's sexuality or gender identity if they give you permission, or if it's relevant to a child-protection concern'.
The Scottish government, which has come under fire for its approach to sex and gender, has gone even further. A 2021 guidance document, entitled 'Supporting Transgender Pupils in Schools', states: 'It is best to not share information with parents or carers without considering and respecting the young person's views and rights.'
The Scottish guidance adopts a belittling and patronising tone towards parents. Teachers are advised to 'mutually agree' with the student 'key information to be shared' with their parents, warning them that parents 'may react negatively because they have inaccurate or incomplete information'. Parents who have perfectly reasonable concerns about their children being encouraged down a potentially irreversible path of gender transitioning are simply dismissed.
The damage this is doing to the relationship between parents and schools is immense. It looks as if schools are being encouraged to act against parents. They are being encouraged to treat parents as ignorant, ill-informed types who cannot be trusted to deal with their own children's problems. This approach threatens children and alienates parents. It needs to stop.
James Esses is co-founder of Thoughtful Therapists.
To enquire about republishing spiked's content, a right to reply or to request a correction, please contact the managing editor, Viv Regan.