Trans ideology has no place in our schools
Young children need protecting from gender extremism.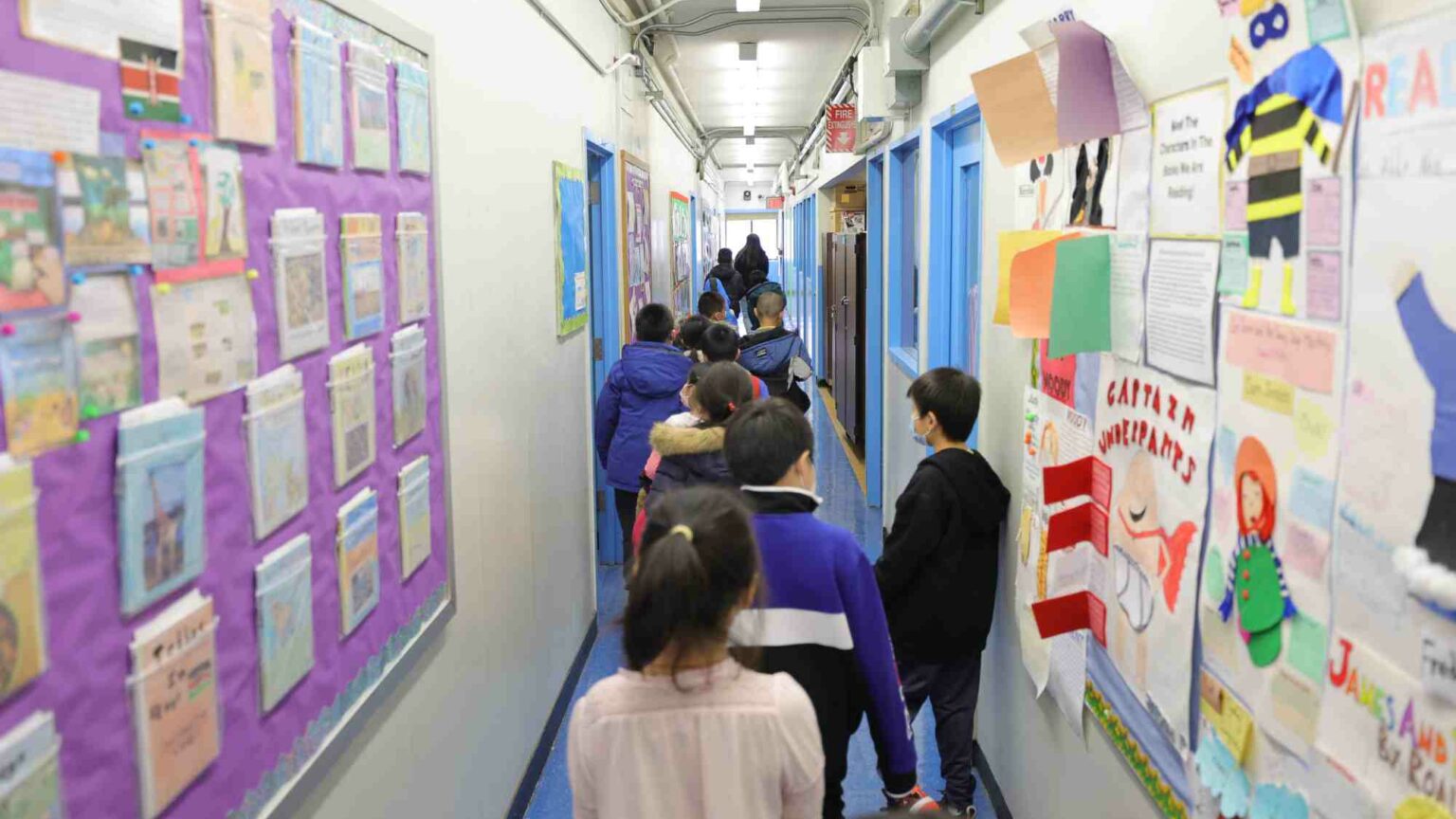 The closure of the Tavistock gender clinic for children and young people, announced last week by the NHS, cannot be celebrated enough. Campaigners, former patients, ex-employees and parents alike have long expressed concern with the clinic's practice of affirming the chosen gender identities of troubled children and its apparent enthusiasm for prescribing experimental puberty-blocking drugs. The end of the Tavistock marks a huge victory for common sense. But the fight to protect children from the grip of gender ideology is far from over.
While the Tavistock's pernicious influence clearly extended far beyond its own building, it was not solely responsible for creating and perpetuating the myth of the transgender child. Indeed, on a practical level, the clinic could only treat children who were referred to its services. It did not generally 'recruit' young patients directly.
Nevertheless, the Tavistock witnessed a 20-fold increase in referrals in the past decade, with more than 5,000 children referred in the last year alone. Unless we ask why so many children are questioning their gender in the first place, we risk the same scandals repeating themselves once more.
The Tavistock lay at the end of a pipeline, with children being funnelled in from organisations like Stonewall, Mermaids, Gendered Intelligence and Pop'n'Olly. Children were – and continue to be – pushed along by social media, television, comic-strip books and, most disturbingly, libraries, schools and even nurseries. And activities for children, like Drag Queen Story Hour, normalise the idea that gender is an identity, distinct from sex, in the minds of the very youngest children.
Schools have played an especially large role in promoting the idea that children can be born in the wrong body and that their new gender identity must be respected above all else. One reason this situation has come about is because each school in the UK is free to set its own rules on how to deal with children who question their gender. And while some may keep parents informed in the face of such potentially life-altering decisions, many more do not.
Although freedom from national mandates might suggest that each school has its own carefully crafted policy, specifically designed to meet the needs of children and parents, this is not the case. Instead, many schools have identical policies.
These are usually based on so-called transgender toolkits, produced by councils and local education authorities. They are a readily available resource for headteachers who are aware they must have a transgender policy, but are unsure where to begin. But far from being neutral reference points, the toolkits are written in consultation with activist groups. Both the Brighton and Warwickshire toolkits, two of the most popular, make frequent reference to Stonewall and Gendered Intelligence to support their recommendations.
The input of these organisations can be readily spotted in policies that say 'there is a spectrum of gender which is wider than just boy / man or girl / woman', or in advice that some children 'will be aware that their gender feelings and expressions do not match the expectations of society, while others will not have "worked it out"'.
Teachers are told to 'remember that a pupil who identifies as a trans girl, but was born a genetic male, is not a "boy dressed as a girl", but is a girl who outwardly at this point resembles a boy.'
More concerning is the fact that such nonsense is now part of the school curriculum. PSHE – made mandatory for all children by Theresa May's government – is used to promote gender ideology, with children as young as eight being taught vocabulary such as: bisexual, pansexual, asexual, intersex, non-binary, genderfluid, transition, gender dysphoria, questioning and queer.
Given the levels of indoctrination children are being subjected to at schools, it is hardly surprising that an increasing number come to question their gender identity. Yet when they do, some schools insist that 'staff should not disclose information that may reveal a child or young person's transgender status or gender non-conforming presentation to others, including parents / carers'. This refusal to share information stretches from boys using female toilets or changing rooms to girls who engage in breast binding.
The UK government has recognised there is a problem with schools producing their own transgender policies. Indeed, it has been working on creating national guidance since April. But the collapse of Boris Johnson's government means all work in progress is now on hold.
With a huge parliamentary majority, Johnson's government had a mandate for change. But without ministers in charge, and with no leader to provide direction, no change is happening. Former equalities minister Kemi Badenoch has spoken of her frustration with ideologically motivated civil servants blocking any government pushback against trans ideology. It seems they now have another excuse to sit at home twiddling their thumbs.
It is great that the Tavistock has closed, but unless we prevent children from being subjected to bogus ideas about gender identity in the first place, we will not stem the demand for such services. The next prime minister urgently needs to get a grip on what is happening in our schools.
Joanna Williams is a spiked columnist and author of How Woke Won, which you can order here.
To enquire about republishing spiked's content, a right to reply or to request a correction, please contact the managing editor, Viv Regan.