Children are collateral damage in the culture war
Whenever wokeness rears its head, child protection goes out of the window.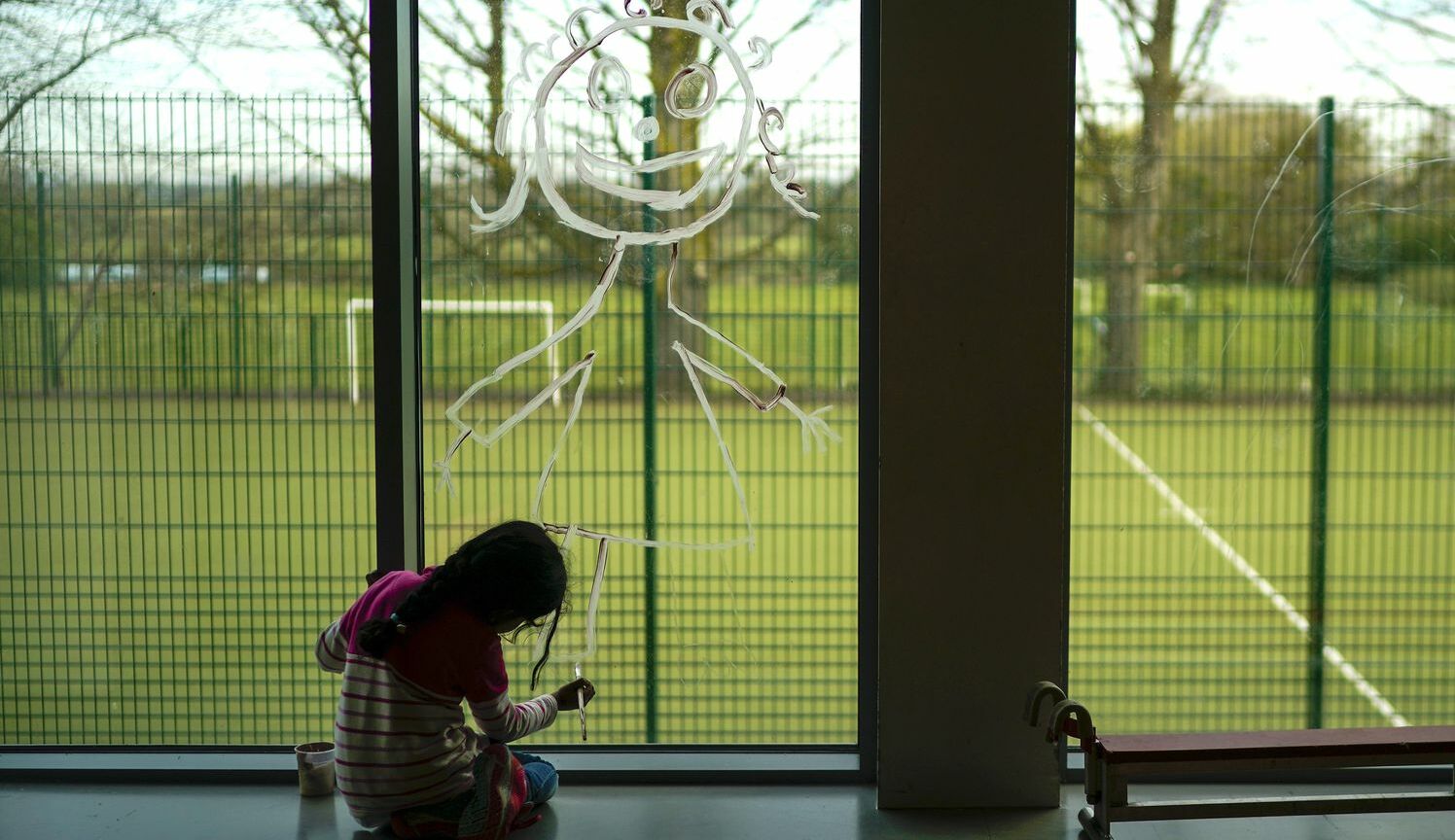 Nicola Sturgeon's Gender Recognition Reform Bill is to be debated again by Holyrood this week. Last month, the bill provoked the largest backbench rebellion in the history of the SNP government. A key sticking point for critics is the bill's plan to reduce the minimum age for changing gender from 18 to 16. SNP MSP Christine Grahame, who has proposed an amendment to the bill, correctly says that 16 is 'too young' for a child to make such a drastic decision. 'Some young people are in emotional turmoil and there needs to be additional precautions', she says.
Grahame's amendment would extend the period in which 16- and 17-year-olds would have to live as their 'new' gender to receive a gender-recognition certificate, increasing it from three months to six. Other MSPs want further amendments to prevent a repeat of the Tavistock scandal south of the border, where children were hastily put on a pathway to irreversible gender transitions.
The SNP government's blithe disregard for children is striking. Not least as, in the past, the SNP has tried to present itself as a zealous defender of child safeguarding. For instance, its wildly authoritarian Named Person scheme, had it ever been implemented, would have given every Scottish child a state-appointed guardian from birth.
It might therefore seem surprising that Sturgeon has not spotted the obvious dangers posed to children in her bill. In reality, though, this is not down to any lack of foresight. It is because victories in the culture war simply take priority over child safety. If Sturgeon and the SNP can appear to be more 'progressive' and 'inclusive' than the Tories in Westminster, then child-protection measures can take a hike.
For the SNP, a commitment to so-called trans rights puts it on the right side of history, whatever the consequences for children. After all, this is the same government that published guidance last year declaring that schoolchildren as young as four should be allowed to change their gender, choose their preferred pronouns and use the changing rooms of their chosen gender, without their parents' knowledge or consent.
This is not just limited to the trans issue. The SNP has been wilfully neglectful of Scottish children whenever there have been political points to be scored. Take the Covid lockdowns. During the pandemic, Sturgeon's Scotland was always far more restrictive than England. It closed schools sooner and kept them shut for longer. Meanwhile, the SNP failed to provide adequate online learning for cooped-up children, further damaging Scottish children's education and social development. It also raced to cancel exams in 2021, a month before a decision was reached to cancel exams in England. This is because, by imposing more draconian restrictions, the SNP government could pose as more 'caring' than its counterpart in England. In the culture war, Covid restrictions were viewed as 'progressive'. All that damage to children's education and wellbeing did not matter when there was an opportunity for the SNP to show it cares more about the NHS than the Tories do.
While the SNP is a repeat offender when it comes to sacrificing children on the altar of ideology, there are plenty of other examples in the UK of child safety taking a back seat to political correctness. In recent decades, scores of towns in northern England – such as Rotherham, Halifax, Rochdale and Keighley – turned a blind eye as predominantly Muslim men abused mainly white working-class girls. In July, it was revealed that a staggering 1,000 girls were abused and raped by grooming gangs in Telford alone since 1980.
Countless inquiries and reports have identified the same lamentable moral failings on the part of local councils and police forces. The manner in which the police and the local authorities looked the other way, despite being inundated with complaints from vulnerable teenage girls, is now the stuff of infamy. Time and again, the authorities were too scared to intervene for fear of being accused of racism or inflaming community tensions.
Our politically correct institutions essentially refused to confront rape and abuse that was happening in plain sight. These mainly white working-class girls were the 'wrong' kind of victims. And they were raped and abused by the 'wrong' kind of perpetrators (primarily Pakistani-Muslim men). The grooming-gangs scandal did not fit the multicultural script that likes to paint migrants and Muslims as victims of white racism. So much for the vision of the 'child-centred society' that apparently guides child-protection agencies. If you are the 'wrong' type of child, an inconvenient kid who gets in the way of the woke narrative, you can expect neither protection nor justice.
It was a similar story with the Manchester Arena attack back in May 2017, when the state proved unable to protect scores of young people from an Islamist terror attack. As the first report of the inquiry into the bombing made clear, multiple opportunities to prevent Salman Abedi's atrocity were missed. Notably, security guards were reluctant to challenge the suspicious-looking man with a heavy rucksack for fear of being thought of as racist.
The irony here is that the language of children's rights and child protection is everywhere now. Anyone who works with children is subjected to reams of safeguarding rules and duties. Yet it is clear that child protection ends where the culture war begins.
The fact is that basic child protection is a serious barrier to implementing the wishes of the trans movement. But, as with any case where wokeness rears its ugly head, children will be unseen and unheard. They are simply written off as collateral damage in the elite's culture war.
Neil Davenport is a writer based in London.
To enquire about republishing spiked's content, a right to reply or to request a correction, please contact the managing editor, Viv Regan.