Why Boris deranged the elites
Brexit dealt an almighty blow to their authority. They will never forgive him for it.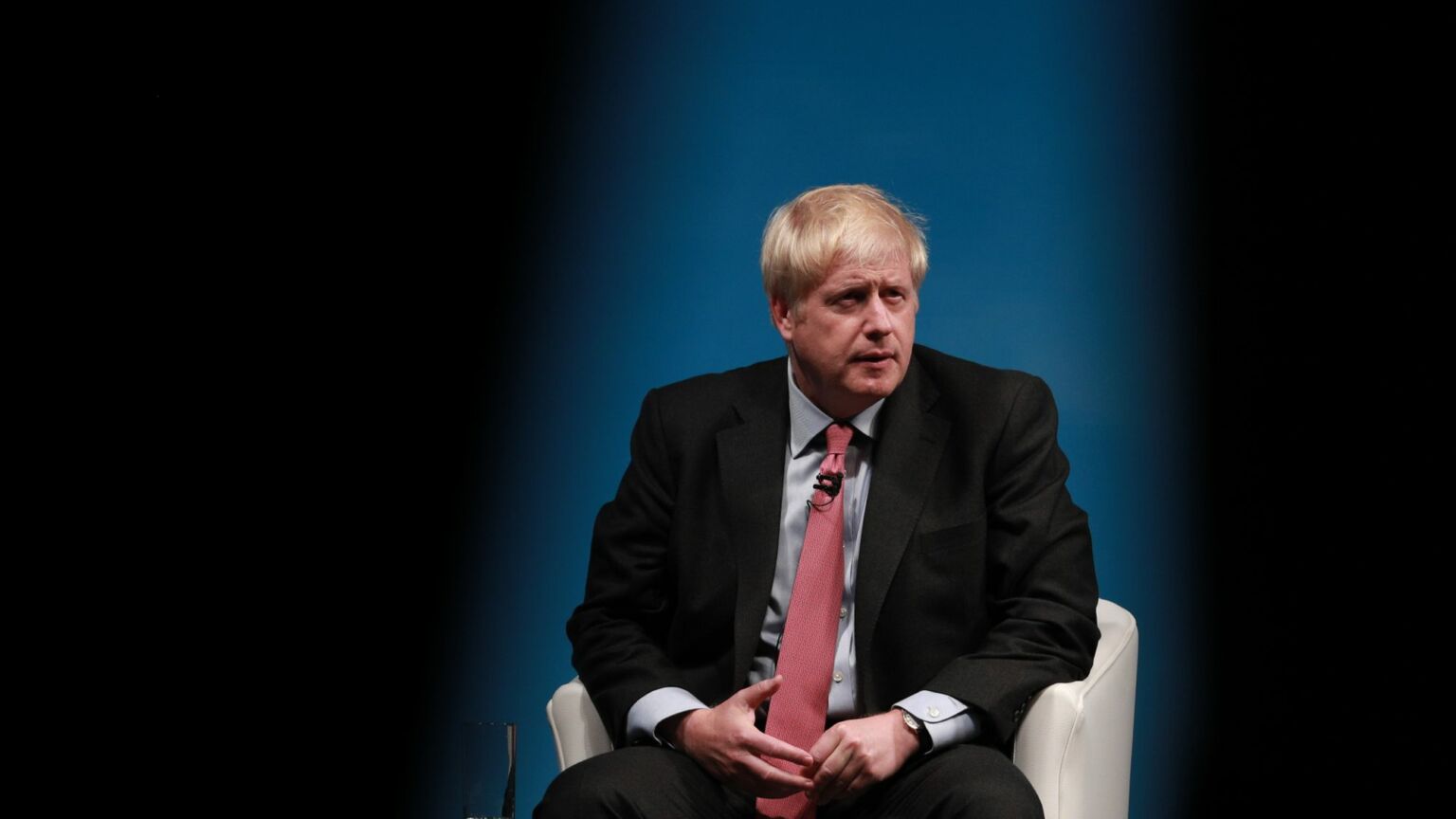 Boris Johnson is off to Scotland this morning for his final audience with the queen as prime minister. There he will offer his formal resignation, clearing the way for his freshly elected successor, Liz Truss. And with that the United Kingdom's three-year experiment with fascism will reach its end – not in a bunker but at Balmoral. That, of course, is a completely deranged way to view Boris Johnson's turbulent few years in Downing Street. And yet this is essentially received wisdom among our elites. While they may have tamped down their hysteria a bit now that Johnson is on his way out, the f-word has been liberally applied to his premiership from the off.
The anti-Boris hot takes of recent years have been nothing short of extraordinary. 'How Boris Johnson became an accidental fascist', screamed the headline of an Alastair Campbell piece in the New European earlier this year. 'Hannah Arendt once described fascism as the "temporary alliance of the elite and the mob". Well, that's what the prime minister has created', wrote Paul Mason in the New Statesman back in February. 'Boris Johnson may not be a fascist, but he's certainly started talking like one', was the comparatively nuanced take of one LSE professor in 2019, writing in the Independent.
These claims are even more extraordinary when you recall the confected controversies that sparked them. The hook for that LSE prof's piece was Johnson's use of words like 'surrender' and 'betrayal' to describe those MPs who wanted to, er, betray the Brexit vote and surrender to the EU in the withdrawal negotiations. MPs and commentators genuinely seemed to think at the time that tough talk and martial metaphors had never been used in politics before. Labour's Jess Phillips even asked an urgent question in parliament about the PM's 'toxic' language – despite once telling an interviewer that she would happily 'knife' Jeremy Corbyn 'in the front not the back'.
This kind of wilful hysteria has characterised the Johnson years, as Boris Derangement Syndrome has ravaged the right-thinking classes. Many of these people seem convinced, for instance, that Johnson's administration was racist to its core, far more bigoted than any of its predecessors – despite featuring the most diverse cabinet ever and generally being pretty liberal, as Johnson himself is, on matters of immigration. Despite leaving office with legal migration at a record high – with numbers swelled by newcomers from predominantly non-white countries – Johnson was once accused of pushing a 'white nationalist' agenda, in the words of the head of the Runnymede Trust.
Then there's this idea that Boris Johnson invented lying. That before 2016 no politician ever dared to tell a porky. That when the Johnson-led Leave campaign pushed a few selective statistics and engaged in media spin they were breaking into a Brave New World of political dishonesty. Of course, this argument only makes sense if you've never before followed politics or leafed through a history book. The cynicism of this line of attack was made all the more clear by the people pushing it. Chief among them was Alastair Campbell, the New Labour spin doctor who lied us into the Iraq War. He has now become a media authority on standards in public life.
All this made the job of holding Johnson to account for his many flaws and missteps increasingly difficult. You found yourself constantly having to argue against people's fever dreams before getting to the real issues at hand. Take the Remoaner meltdown over Johnson's attempt to prorogue parliament in 2019, shaving a few days off the parliamentary timetable in order to stop Remainer MPs from interfering with the Brexit process. This was wrong, for sure – a serious but hardly cataclysmic affront to the parliamentary process. What it was not was 'Britain's Reichstag Fire moment', as an article in Prospect put it at the time. Plus, the 'Stop the Coup' protests that followed were also more than a little rich, given they were led by Remainers desperate to overturn our vote for Brexit.
There are many things to criticise Boris Johnson for. But his most prominent critics were never really critical of Johnson – they were hysterical about him. At the same time, they were unfazed by what may well prove to be the most damaging and authoritarian parts of his legacy – from the lockdowns to his giddy embrace of greenism. On those issues, the painful consequences of which are coming home to roost as we speak, his critics only ever said he didn't go far enough. Many of them maintain he was actually laissez-faire about lockdown, despite at points presiding over some of the strictest measures in the world, and they accuse him of dragging his feet on eco-issues, despite pursuing Net Zero with the zeal of a convert.
In the end, the intense elite hatred for Boris during his tenure had little to do with the reality of his government or the supposedly unprecedented faults of his character. This was always about Brexit. This is what transformed one broadly liberal Tory who the great and good thought was a bit of a wrong'un into a proto-fascist. Their fury with the Brexit vote, their warped conviction that this mass demand for more democracy was in fact a howl of racist rage, was simply personalised in the form of Johnson. Brexit dealt an almighty blow to these people's authority. And it propelled them to take solace in the most demented of conclusions – such as that implementing the biggest democratic vote in British history, as Johnson achieved to his credit, would drag us back to the 1930s.
The elites could never forgive Johnson for having the temerity to say that the people's will should be respected. And so he had to be demonised and done away with. His presence in No10 triggered something akin to an immune response. Scandal after scandal had to be confected and dwelled upon to the ends of expelling him from the body politic. Regrettably, in the end, they succeeded. Johnson gave them far too much ammunition, of course, and shredded any good will he had with the public by defying his own lockdown rules and then lying about it. In the end, any populist energy his government once had was completely spent. His administration came to resemble a kind of monarchical court, consumed by scandal and interested only in its own survival. But his departure still gave all the worst people a depressing victory.
After Johnson, the job of democrats is to make sure that those elites get knocked back on their heels once again. Because if one thing has been made clear this past few years it is that the elites Britain is currently lumbered with are as mad as they are anti-democratic. Johnson – for all his flaws, for all the mistakes and missed opportunities of his time in office – got Brexit done, and helped clarify the fight that is still ahead of us. He should take some comfort in having deranged all the right people.
Tom Slater is editor of spiked. Follow him on Twitter: @Tom_Slater_
To enquire about republishing spiked's content, a right to reply or to request a correction, please contact the managing editor, Viv Regan.