The myth of post-Brexit xenophobia
Brexit Britain is welcoming migrants from across the world.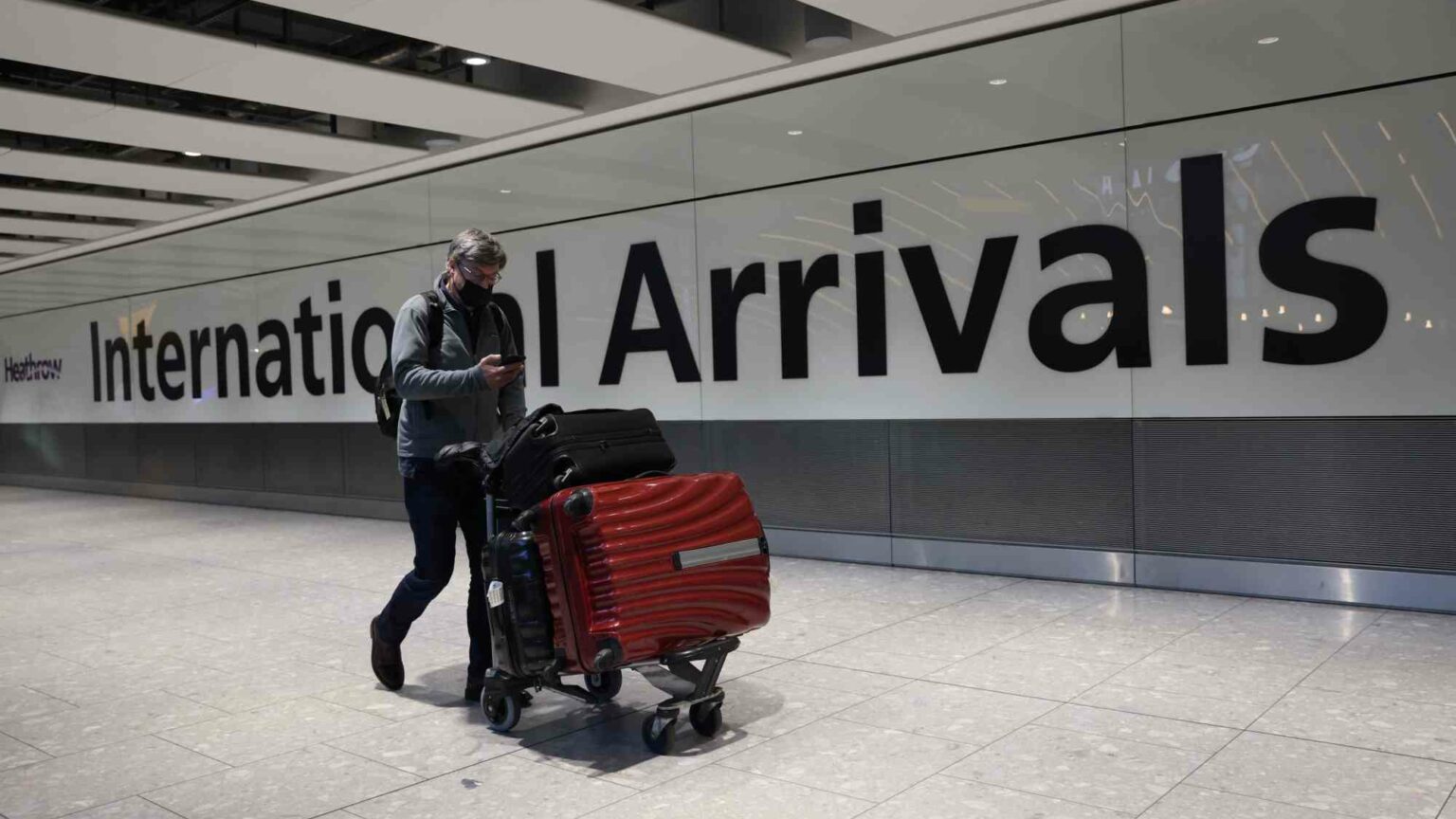 For all the talk of post-Brexit xenophobia, or of the UK government pursuing a 'white nationalist' agenda, the official migration figures paint a very different picture.
In the first full year of Britain's post-Brexit immigration system, following the end of EU freedom of movement, the number of non-EU migrants arriving in Britain has risen sharply. These migrants are from predominantly non-white countries, and there have been notable increases from Commonwealth countries, such as India, Nigeria and Pakistan. Meanwhile, inward migration from predominantly white EU member states has dropped.
Although EU migrants face more restrictions than before, Brexit Britain's skills-based immigration regime has actually liberalised the UK's approach to the rest of the world. And this has shifted the demographics of inbound migrants towards the English-speaking Commonwealth and other non-EU allies with shared historical and cultural ties.
According to the Home Office, Indian professionals accounted for the largest number of skilled visas granted last year, with 67,839 issued – a 14 per cent increase from 2019. Brexit is clearly not about pulling up the drawbridge and turning Britain into an isolated island, cut off from global movement. On the contrary, the latest immigration figures are indicative of an outward-looking, post-Brexit internationalism, which is at ease with rising levels of migrants and students from the Indian subcontinent, west Africa, North America and Australasia.
The largely relaxed reaction to the latest immigration trends also dispels the myth that Brexit voters are all anti-immigration.
Admittedly, some Leave voters would have preferred a tighter immigration policy after Brexit. Some will be anxious that greater inflows of 'skilled' migration will reduce state and private-sector incentives to boost skills among the domestic workforce. But there have always been many pro-Brexit 'internationalists' who are relaxed about immigration. Many of these Brexiteers view leaving the EU as an opportunity to create a 'Global Britain', with greater ties of all kinds to the world beyond Europe.
Besides, we should not forget the many Brexit-voting ethnic-minority Britons, in places such as Luton, Slough and Hounslow. Research after the Leave vote found that many were opposed to the inherent unfairness of having freedom of movement from the EU, alongside stricter controls on non-EU arrivals.
Earlier this week, UK prime minister Boris Johnson made a diplomatic visit to India. India is the world's most populous democracy and the third-largest economy in Asia. And it is integral to the UK's post-Brexit internationalist strategy – especially when it comes to economic, educational, science, defence and security cooperation.
Migration will play a role in this, too. During his trip, Johnson hinted that, as part of a UK-India free-trade agreement, there could be even greater openness for skilled Indian workers to enter the UK, to help address shortages across Britain's IT sector. Again, this is hardly the dealings of a white nationalist.
Admittedly, Johnson has a tricky line to walk here. Eyebrows have been raised over an agreement to create a UK-India 'anti-extremism task force', which will concentrate on the Sikh-separatist Khalistan movement operating in Britain. Another concern is the rise of Hindu fundamentalism in India under prime minister Narendra Modi, especially when our foreign policy should encourage the protection of religious minorities.
Above all, it is important that the UK, while seeking closer ties to India, does not become embroiled in its sectarian politics, as there is a risk of importing these tensions into the UK. Arguably, this is already a serious problem – UK-based BJP activists mobilised in favour of the Tories in the last UK General Election, while the territorial dispute over Kashmir played an outsized role in the Batley and Spen by-election last year.
Nevertheless, closer ties to the Commonwealth would be a welcome development. And as we look increasingly to the world beyond the EU, the myth of post-Brexit xenophobia is becoming harder to sustain.
Rakib Ehsan is an independent expert in social cohesion and institutional trust. Follow him on Twitter: @rakibehsan.
To enquire about republishing spiked's content, a right to reply or to request a correction, please contact the managing editor, Viv Regan.