No, the British government is not 'white nationalist'
Racial identity politics really is boosting some ludicrous ideas.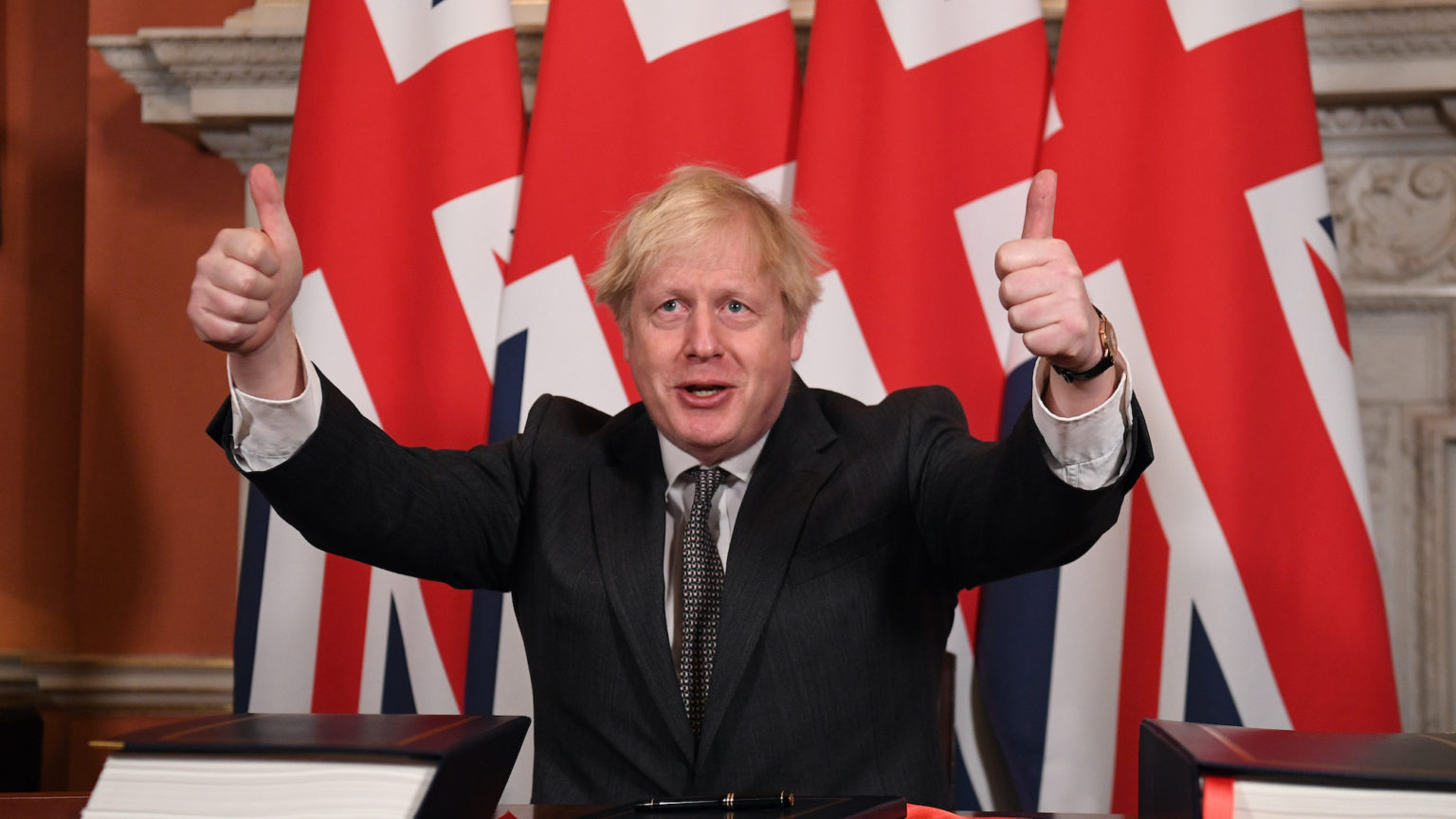 Over the past year, racially charged concepts, such as 'white culture', 'white oppression', and 'white privilege', have gained traction within certain circles, and set back British race relations by years.
A perfect example of the ease with which such racialist ideas now circulate unquestioned among the left-ish and liberal arrived just before the turn of the year in the Guardian. It published an interview with Halima Begum, head of the Runnymede Trust, a 'race equality' think tank, in which she accused the UK's Conservative government of pursuing a divisive 'white nationalist' agenda – one which supposedly prioritises the white working classes at the expense of non-white ethnic minorities in a bid to consolidate the Tories' newfound support in Labour's traditional heartlands. She also criticised government ministers for failing to respond meaningfully to the 'seismic shifts' represented by the Black Lives Matters (BLM) demonstrations and the disproportionate effect of the Covid-19 pandemic on BAME communities.
In many ways, Begum's intervention is not surprising. It just further confirms how the 'anti-racism' industry is being colonised by ideologues intent on keeping non-white people locked into a perpetual state of grievance and victimhood. The reality of the matter is that some of the most severely disadvantaged communities in the UK are predominantly white. These communities can be found in Britain's long-abandoned post-industrial and coastal towns, which have suffered from long-term economic decline, and political and cultural exclusion – thanks to decades of free-market globalism and liberal cosmopolitanism. To suggest that devoting greater political attention to these neglected communities is a form of white nationalism is exactly the kind of hysterical identitarianism that undermines the broader anti-racist cause.
Begum is right that the BLM movement has caused seismic shifts in British society. But these shifts do not represent progress. A recent poll by Opinium found that a majority of people – 55 per cent – believed that BLM has actually increased racial tensions. This view is also shared by a plurality of ethnic-minority Brits (44 per cent). Labour voters were also notably more likely to agree than disagree with the view that BLM has heightened racial tensions in British society. These survey results show how BLM has undermined social cohesion, and sown division and antagonism. No government in a multi-racial democracy should seriously entertain ideological movements which are clearly willing to sacrifice social solidarity on the altar of radical identity politics.
But the liberal left has not just embraced BLM's racial identitarianism over the past year. It has also racially weaponised Covid. In other words, the gravest national public-health crisis in the postwar era has been exploited by the anti-racism lobby in order to paint the UK government as a racist administration which does not care about its own ethnic-minority citizens.
Yes, it is true that the pandemic has exposed very real socioeconomic disparities between the UK's ethnic groups. But to ignore the myriad factors at play here – from geography and housing, to occupation and lifestyle – and blame such disparities on 'structural racism' is an especially crude and dangerous form of victimhood politics. Indeed, government adviser Dr Raghib Ali, senior clinical research associate at the MRC Epidemiology Unit at the University of Cambridge, has stated that structural racism is not a reasonable explanation for disparities between ethnic groups, and that focusing on factors such as occupation and housing would be more helpful. Racial identity politics may be fashionable in some quarters, but it achieves nothing in terms of heightening the quality of the national debate.
Begum's labelling of the government's policy agenda as white nationalist is a case in point. Racial nationalism, remember, is an ideology that frames national identity in racial terms. To be racially nationalist, as Begum claims the government is, is to want to preserve the 'racial purity' of a nation by facilitating the repatriation of existing racial minorities and halting flows of inward migration of other races. In the British context, white nationalists attempt to root 'Britishness' in racial identity, so that one can only be considered British if one is white. This reflects one of the key pillars of white nationalism internationally — namely, the commitment to the idea of the 'white ethno-state'.
The government can be accused of many things, but it hardly makes sense to suggest it is committed to forging a white ethno-state. After all, this is an administration with an Indian-origin home secretary, who recently created an immigration route for millions of Hong Kong residents wishing to flee from Chinese state oppression and start a new life in the UK.
Yet despite this, the Guardian insists on carrying an interview claiming the government is white nationalist. Too often, it seems, politically divisive and socially corrosive narratives surrounding race are presented as fact by an influential clique of culturally liberal activists. Let's hope their racialist ideas are repudiated with vigour over the course of this year.
Dr Rakib Ehsan is a research fellow at the Henry Jackson Society. Follow him on Twitter: @rakibehsan
To enquire about republishing spiked's content, a right to reply or to request a correction, please contact the managing editor, Viv Regan.