Liz Truss and the crisis of political will
Prime minister Truss needs to confront the bureaucratic blob and transform Britain's future.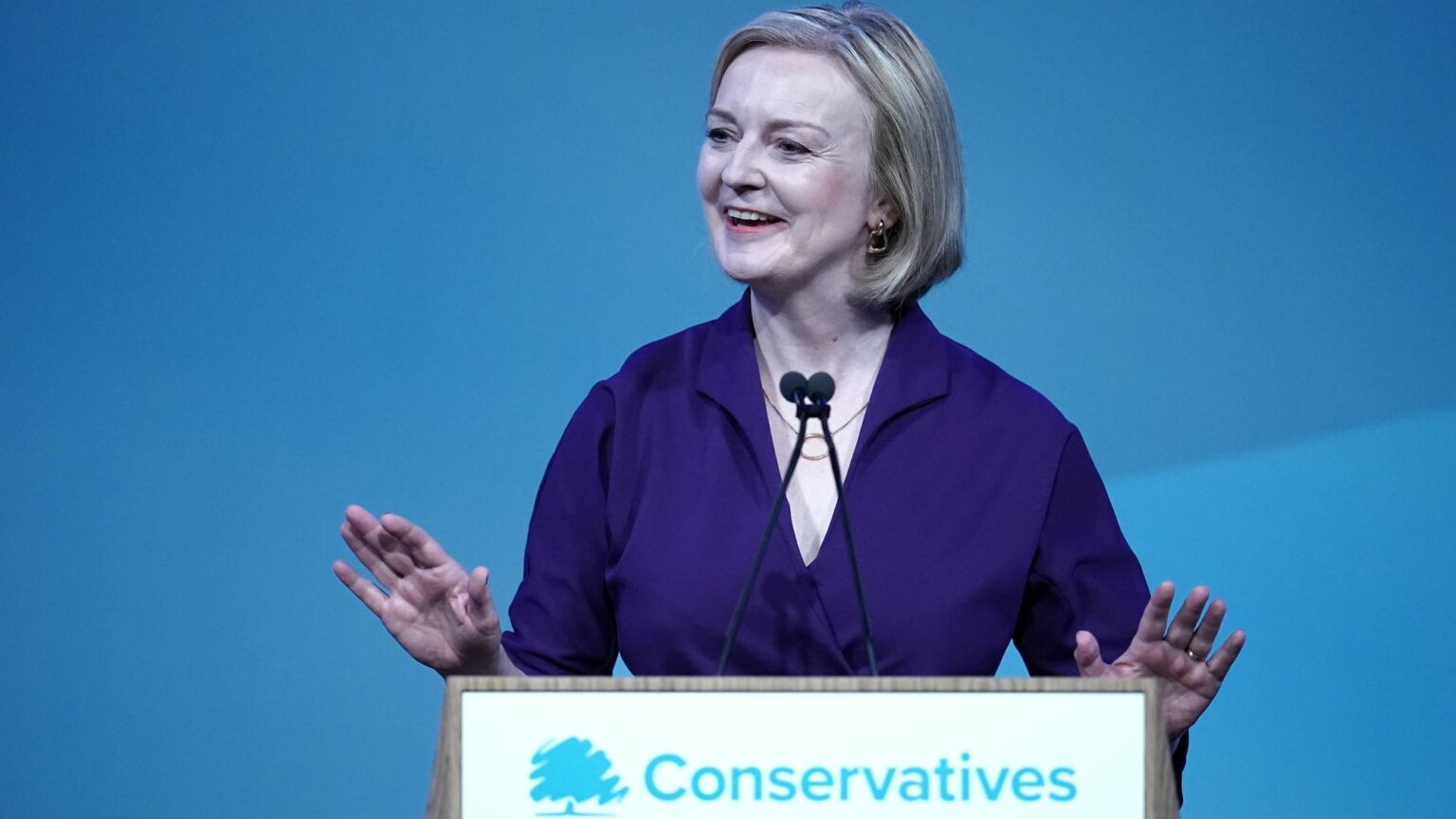 So it's prime minister Truss. No big surprise there. What we need next, though, is something that would be very surprising, almost unfathomably so. We need a PM who can buck the crisis of political will and take clear, firm action to save the country from economic collapse and existential malaise. Is that Truss? I'm sceptical, but we shall see.
At first glance, Truss would seem to be singularly unsuited to the task at hand. That task is nothing less than a revolution of will, a rediscovery of the political mettle that has been glaringly absent in Britain these past few decades. We live under a political class that is cautious, bereft of daring; which is hyper short-termist, more concerned with dodging controversy in the present than laying out a plan for the future. The energy crisis is the bastard offspring of this evacuation of vision from politics.
And in Truss we seem to have a leader who is more technocratic than visionary, more given to following the political consensus than to shaking things up. As the Telegraph put it, Truss has been a 'dutiful servant'. Despite being something of a Tory party outsider – considered by many insiders to be 'a bit odd' – Truss has always 'diligently backed the consensus within the party'. She seems overly media-oriented, too. She's clearly had her gauche edges smoothed by media training and she devotes a lot of energy to 'savvy social-media use'. A politician who prefers consensual calm to bold action, and who is more concerned with virtual likes than real-world impact, is not what crisis-ridden Britain needs.
And yet, Truss is far from alone in lacking political audacity, in seeming to prefer the small bureaucratic task of managing public life rather than overhauling it. In this, she's fairly typical of today's managerial elites. Also, Truss's political clarity seemed to improve during the leadership contest. She even became a little more daring in what she said – for instance, by bristling against Net Zero policies. No, this doesn't prove she's the leader we need, but it is a reminder that politicians often find themselves, and their cojones, in the heat of battle. Will the pressures of the crisis similarly bring out Truss's slightly edgier side? We should hope so.
On that crisis, let us be clear: it is incredibly serious. It is the most serious crisis Britain has faced in decades. The political and media elites seem unwilling to acknowledge just how deep and menacing the crisis is. Even their focus on households' rising energy bills suggests they do not appreciate the enormity of what is unfolding. Yes, millions are worried about how to keep the lights on this winter, but the impact of the energy crisis on business and industry will be graver still. Numerous businesses look set to go under, precipitating economic collapse and mass unemployment. Choosing between heating and eating will be a luxurious memory in the event of the joblessness and poverty that would follow such a calamity in British capitalism.
This is why we need to restore political will. As well as being a very real, society-shaking thing, the energy crisis is also a metaphor for the crisis of political energy. Indeed, it is the exhaustion of will in recent decades that landed us in the current predicament. Yes, the war in Ukraine and our various lockdowns contributed to today's economic malaise. But its seeds were sown by decades of economic downturn, short-termist, books-balancing economic policies, and a feverishly pursued green agenda that demoted, and even demonised, energy production in favour of moving us towards a supposed paradise of 'Net Zero'.
Our morally fatigued technocratic elites failed to confront economic problems and conspired in the promotion of an eco-ideology that led to the shutdown of coal, the criminalisation of nuclear, and the forbidding of fracking. The end result, utterly unsurprisingly, is a society unsure if it can keep the lights on, keep the populace warm and keep industry going. This is the catastrophic self-sabotage of the establishment's political lassitude and green delusions.
This is what Truss needs to confront. Three things. First, the technocratic sensibility that sees politics as an act of managerialism rather than a project to improve people's lot. Second, the 'free marketers' of her own party who will agitate against what unquestionably needs to be pursued as a matter of urgency: wholesale government intervention into the energy sector in order to ensure, as a priority of democracy, that every household and business in the land has the energy it needs, at price it can afford. And third, the green blob. The eco-establishment. The greening of politics and the cynical marshalling of apocalyptic scenarios to justify a world of less – less energy, less production, less consumption.
This third task will be a tough one. Truss is already getting flak for her mild criticisms of the Net Zero focus. Such is the censorious antagonism towards anyone who criticises any aspect of the regressive, crisis-inducing ideology of environmentalism. But she will need to go much further. She will need to say that Britain is not a 'green' nation, that we are not an 'environmentalist' country. Rather, we are – or should be – a nation that always prioritises the needs of the populace over the ideological fantasies of elites that have lost faith in modernity.
Can she do it? If she doesn't, someone else will have to. Truss should remember that the word 'crisis' comes from the Ancient Greek krísis, meaning to choose, decide, judge. A crisis is an opportunity as much as it is a thing to be feared. You're a new prime minister, Ms Truss, and you have ample opportunity to sideline the technocrats and naysayers and unlock Britain's natural energy and our social energy. Do not waste it.
Brendan O'Neill is spiked's chief political writer and host of the spiked podcast, The Brendan O'Neill Show. Subscribe to the podcast here. And find Brendan on Instagram: @burntoakboy
To enquire about republishing spiked's content, a right to reply or to request a correction, please contact the managing editor, Viv Regan.