Hands off the Hampstead ladies' pond
Women will no longer put up with the trans assault on single-sex spaces.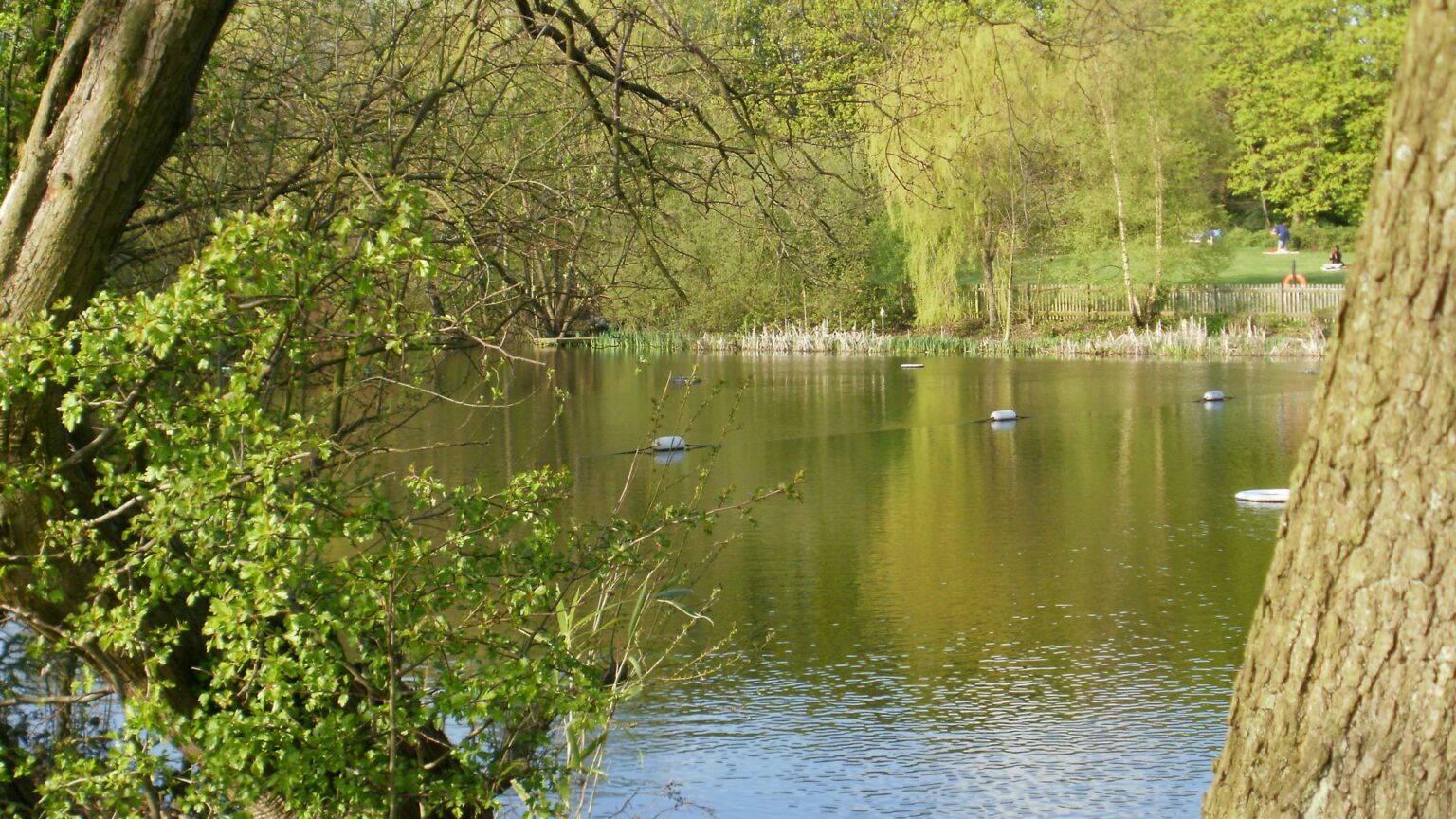 The sign on the gate at Kenwood Ladies' Pond on Hampstead Heath reads, 'Women only – men not allowed beyond this point'. For decades, the pond enforced this rule, making it a sanctuary for women of all faiths and backgrounds in London. That is, until 2018, when the City of London Corporation, which runs the site, announced it would be moving to a policy of 'gender self-identification'. And so, today, any fella who fancies scrunching up his scrotum and cramming his cock into a cossie is welcome at the female-only pond. All he needs to do is utter the magic words: 'I identify as a woman.' What exhibitionist could resist?
Shortly after the rule-change announcement, around 20 women in the all-female 'Man Friday' group put on their trunks and 'identified' as men. They then demanded access to the nearby men's pond to highlight the absurdity of 'gender self-identification'. They were ejected by staff.
But now, following increased scrutiny of the trans movement by politicians and the media, attitudes toward gender self-identification are beginning to shift. And surfing on this surge of interest, women met at the ladies' pond at the weekend to launch 'Let Women Swim' – a campaign to reclaim the Kenwood Ladies' Pond as a female-only space by 2025, in time to celebrate the centenary of its founding.
Venice Allan, who organised the event, is vowing to 'continue to put pressure on the the City of London Corporation until it restores the original purpose of this historic place and protects its unique legacy'.
One of those who spoke at the Let Women Swim event was Maya Forstater, a campaigner who recently won a landmark legal case protecting the right to speak freely about sex-based rights. Having grown-up in Camden, she has fond memories of swimming in the Ladies' Pond as a child: 'It was a female-only oasis in the city. I am so sad and angry that the City of London Corporation has destroyed this, allowing anyone who "identifies as a woman" to use the Ladies' Pond, even if all they have done is change their pronouns.'
Catherine Heseltine, a British-Muslim activist who founded the group Let Our Sisters Swim (LOSS), told the crowd at the weekend: 'I remember how special going through that gate felt. It was like entering a magical secret garden… that was just for girls and grown-up ladies. I would love to pass that experience on to my daughters, but as Muslims we are excluded by the City of London's so-called inclusion policy.'
One of the key figures behind the policy change is Edward Lord. Lord has been an elected member of the City of London Corporation since 2001, chairing various committees. In 2018, Lord oversaw a consultation by the City of London Corporation about its trans policy, including in relation to women's and men's ponds and changing rooms on Hampstead Heath. Launching the consultation, he said: 'It shouldn't be controversial. It shouldn't be a debate. Trans women are women, trans men are men.'
But recent remarks from attorney general Suella Braverman suggest the law is not as the City of London Corporation sees it. In a speech earlier this month, she made clear that 'we do not operate a system of self-identification in England and Wales. But some service providers behave as if they have a legal duty to admit biological males who identify as females into women-only spaces… this is not in accordance with the law.'
Nonetheless, the gender ideologues are still resolutely pulling their swimming caps over their ears. For instance, rather than supporting her sisters, the boss of the university lecturers' union, Jo Grady, criticised the women picketing the pond, branding them a 'nuisance' and accusing them of 'harassment'. Similarly, Green Party councillor for Camden and London Assembly member Siân Berry raged on Twitter that the protesters were 'transphobic'. She said she wanted to 'record that [the protest] was not welcome and doesn't reflect the loving and inclusive values of the people in Camden at all'.
Such critics may not realise that there is a mixed-space pond nearby that could be used by anyone – no matter their sex or their feelings about their gender. This ought to be a reasonable solution for transgender people who want to swim on the heath, but trans activism is at its core unreasonable.
Those new to the gender debate, people looking to find a sensible middle way, will often naively suggest that transgender people use a third, mixed-sex space such as this. This is to misunderstand the motivations of transgender activists, whose goal is not to gain equal access to services, but to force others to submit to their will. Accessing single-sex spaces allows trans activists to have their gender identity validated in public. And those who refuse to play along are cast out.
The debate surrounding Kenwood Ladies' Pond illustrates perfectly how well-meaning but wrong-headed policies can clash with both the law and the rights of women to access private single-sex spaces. And the refusal of transgender activists to use the mixed pond exposes their unwillingness to respect these rights and boundaries.
No doubt, the ripples from Saturday's protest will spread far beyond Hampstead Heath.
Jo Bartosch is a journalist campaigning for the rights of women and girls.
Picture by Peter S, published under a creative-commons licence.
To enquire about republishing spiked's content, a right to reply or to request a correction, please contact the managing editor, Viv Regan.