We need to calm down about Crispin Blunt
MPs should be able to air their opinions – even idiotic ones.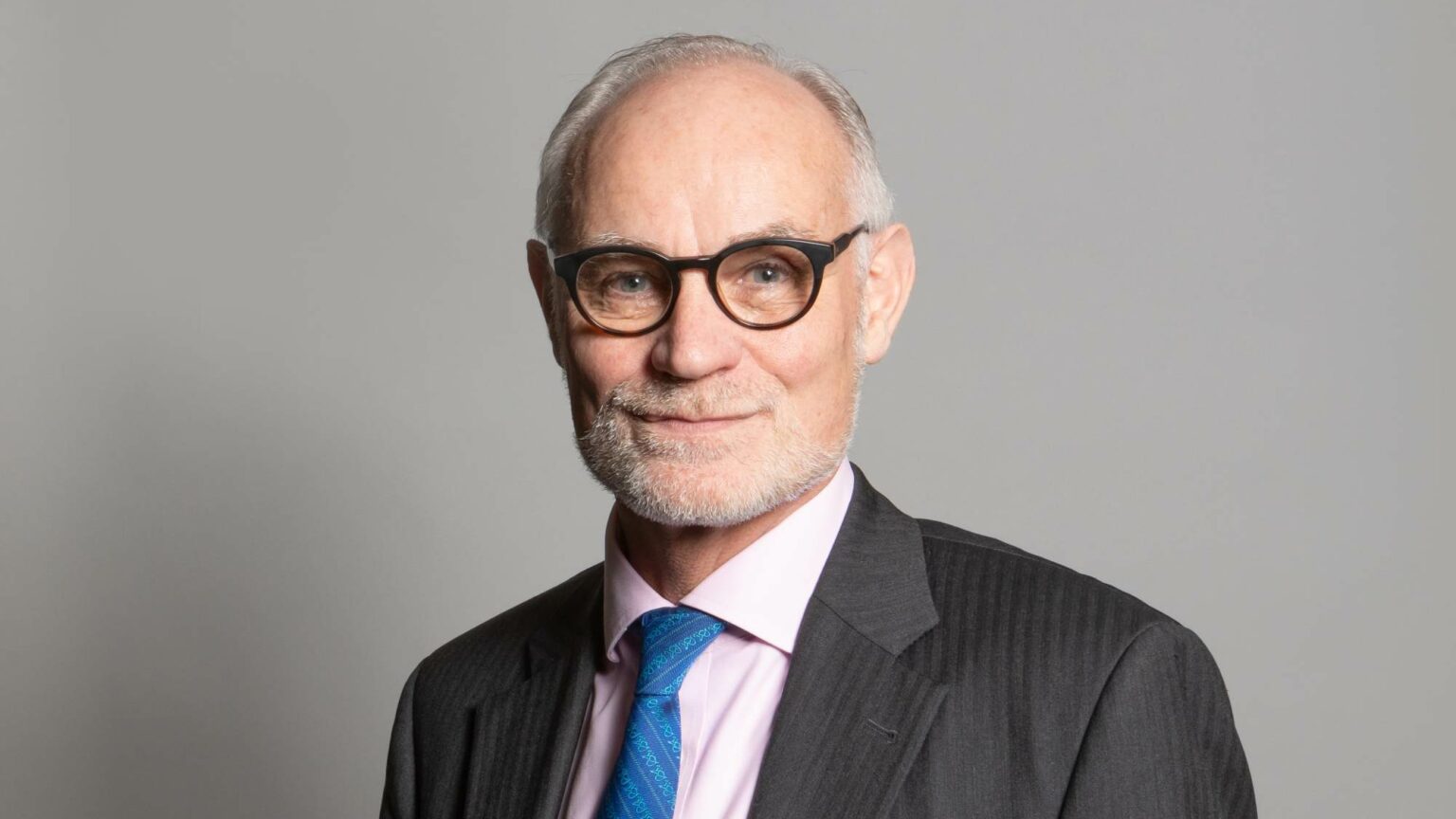 Conservative MP Crispin Blunt has said something very silly.
After fellow Tory MP and 'friend' Imran Ahmad Khan was found guilty of sexual assault yesterday, Blunt claimed there had been a 'dreadful miscarriage of justice'. The case for the prosecution, according to Blunt, relied on 'lazy tropes about LGBT+ people'.
So incensed was Blunt about the verdict that he said he would be prepared to testify in Khan's defence to expose the 'the truly extraordinary sequence of events' that led to his conviction.
Anything less than Khan's return to public life, and the restoration of his now shattered reputation, would be a 'stain on [the UK's] reputation for justice', he said. Worse still, this would have 'dreadful implications' for LGBT Muslims around the world.
In other words, Blunt believes his colleague and friend has been hard done by. He expressed this in the most histrionic terms imaginable, while using Khan's identity as a gay Muslim to compound the impression that Khan is the real victim in all this. His remarks sounded pompous, clueless and painfully woke.
We can all agree that Blunt's objections to the guilty verdict are quixotic to say the least. But in the time since he aired them, you would think that he had been the one on trial all along. The sheer volume and intensity of the vitriol has been astonishing. This is starting to look like a witch-hunt.
There have been calls from within his party, and from without, for him to have the Tory whip removed. Members of his local party association have declared him 'unfit' to hold public office. MPs have variously branded Blunt's remarks 'utterly inappropriate', 'disgraceful' and 'appalling'.
Blunt has since withdrawn and apologised for the remarks. And he has resigned as chair of the All-Party Parliamentary Group for Global LGBT+ Rights, after several members resigned or announced their intention to do so.
Certainly, Blunt's defence of Khan was ill-advised and poorly expressed. It also seems that Blunt had no idea what he was talking about. While he attended the trial, he reportedly only heard the defence, which would certainly give him a warped view of the proceedings.
But is it, in principle, really so outrageous to object to an outcome of a trial? Khan is appealing the verdict, and we have no idea whether he will succeed or fail. A jury trial – to be judged by one's peers – is the greatest guarantor of justice. But wrongful convictions are not unheard of. To reject the outcome of a trial is not, as the Conservative Party's statement on Blunt would have it, an attack on the 'independence and integrity' of the justice system.
Nor is it especially unusual for public figures – sadly even MPs – to play the identity card, even in defence of the most grotesque crimes imaginable. Just listen to any debate in the House of Commons on Islamist radicalisation. A recent parliamentary report, for instance, described ISIS fanatic Shamima Begum as a victim of human trafficking. Blunt's attempt to portray Khan as a victim of homophobia and Islamophobia may have been idiotic, but it was hardly an unsual thing to say in our identitarian era.
The singling out of Blunt's daft comments, turning him into the focus of this week's Two Minutes Hate, helps no one. It speaks to a worrying inability among our political class to tolerate disagreements over sensitive subjects. If even members of parliament cannot express contrarian opinions on events, without the prospect of being drummed out of every position they hold, then we are in trouble. We really need to calm down about Crispin Blunt.
Picture by: UK Parliament.
To enquire about republishing spiked's content, a right to reply or to request a correction, please contact the managing editor, Viv Regan.