The dangerous rise of Islamic blasphemy laws
All around the world, critics of Islam are facing severe punishment.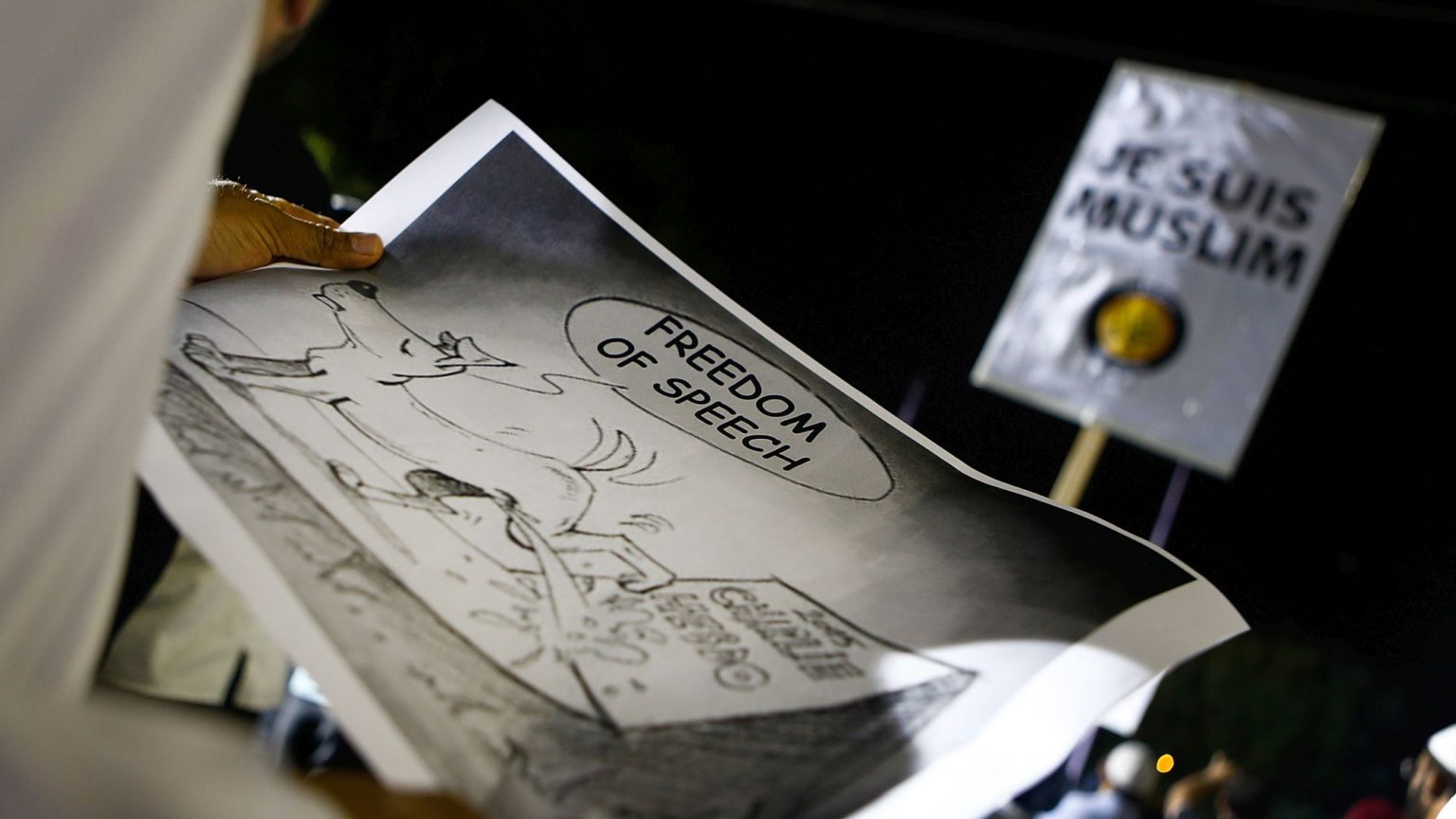 When it comes to criticising or, indeed, mocking religion there should be no 'no-go zones'. Every aspect of faith should be up for debate and discussion. Yet this doesn't seem to be the case for Islam. Indeed, governments of majority-Muslim countries are increasingly clamping down on any criticism of Islam by prosecuting people for blasphemy.
Take Mubarak Bala, the president of the Humanist Association of Nigeria. In April 2020 he posted comments critical of Islam on Facebook. Almost immediately, members of Nigeria's religious establishment called for him to be tried for blasphemy. He was arrested just days after posting the comments. This month, two years after his initial arrest, Bala was sentenced to 24 years in jail, after pleading guilty.
Bala's guilty plea was particularly worrying. Much to the surprise of his legal team, he apparently changed his plea to guilty at the last minute, in the hope, presumably, that the court would be more lenient in its judgement. If 24 years in jail for criticising Islam is lenient, one would hate to see the Nigerian courts acting harshly.
Then there's Pakistan. According to the International Institute for Religious Freedom (IIRF), between 1987 and 2021 over 1,800 people were charged with blasphemy. There was a spike in blasphemy cases in 2020, when approximately 200 cases were recorded. Moreover, there have been at least 128 extra-judicial killings of people accused of committing blasphemy or apostasy in the past three decades.
In the West, we may not have the blasphemy laws they have in parts of Africa and the Indian subcontinent, but we still cannot speak freely about Islam.
Take France, and the tragic case of teacher Samuel Paty in 2020. After showing a cartoon of the Prophet Muhammad in a lesson on free speech and blasphemy, a student falsely claimed to her father that Paty had told Muslim students to leave the classroom while Paty showed the cartoon. Her complaint prompted an online campaign against Paty, which culminated in his beheading at the hands of 18-year-old Abdullakh Anzorov.
Then, of course, there was the Islamist attack on the office of satrical magazine Charlie Hebdo in 2015. The attackers killed 12, including 8 journalists – all because Charlie Hebdo had published cartoons of Muhammad.
So, although France does not have Islamic blasphemy laws, it is clearly suffering from a lethal intolerance towards criticism of Islam.
Something similar is happening in the UK, too. After all, it is just over a year since a teacher at Batley Grammar School in West Yorkshire showed his pupils cartoons of Muhammad in a lesson about free speech and blasphemy. In response, Islamists named and shamed the teacher and protested outside the school. He was then suspended by the school and driven into hiding. The school's own internal investigation later found he had no intention to offend. But he remains in hiding. As the teacher's Islamist opponents see it, blasphemy is blasphemy, regardless of motivation.
So, whereas in Nigeria or Pakistan Islamic blasphemy laws are being enforced openly, through the legal system, in the West they are creeping in through the backdoor. And they are being allowed to do so by cowardly politicians and public figures.
Enough is enough. It's time to stand up for freedom of speech against intolerant Islamists, before it's too late.
Wasiq Wasiq is an academic specialising in law and terrorism. Follow him on Twitter: @WasiqUK
To enquire about republishing spiked's content, a right to reply or to request a correction, please contact the managing editor, Viv Regan.