Why shouldn't schoolkids see cartoons of Muhammad?
The controversy at Batley Grammar School shows how intolerant our society is becoming.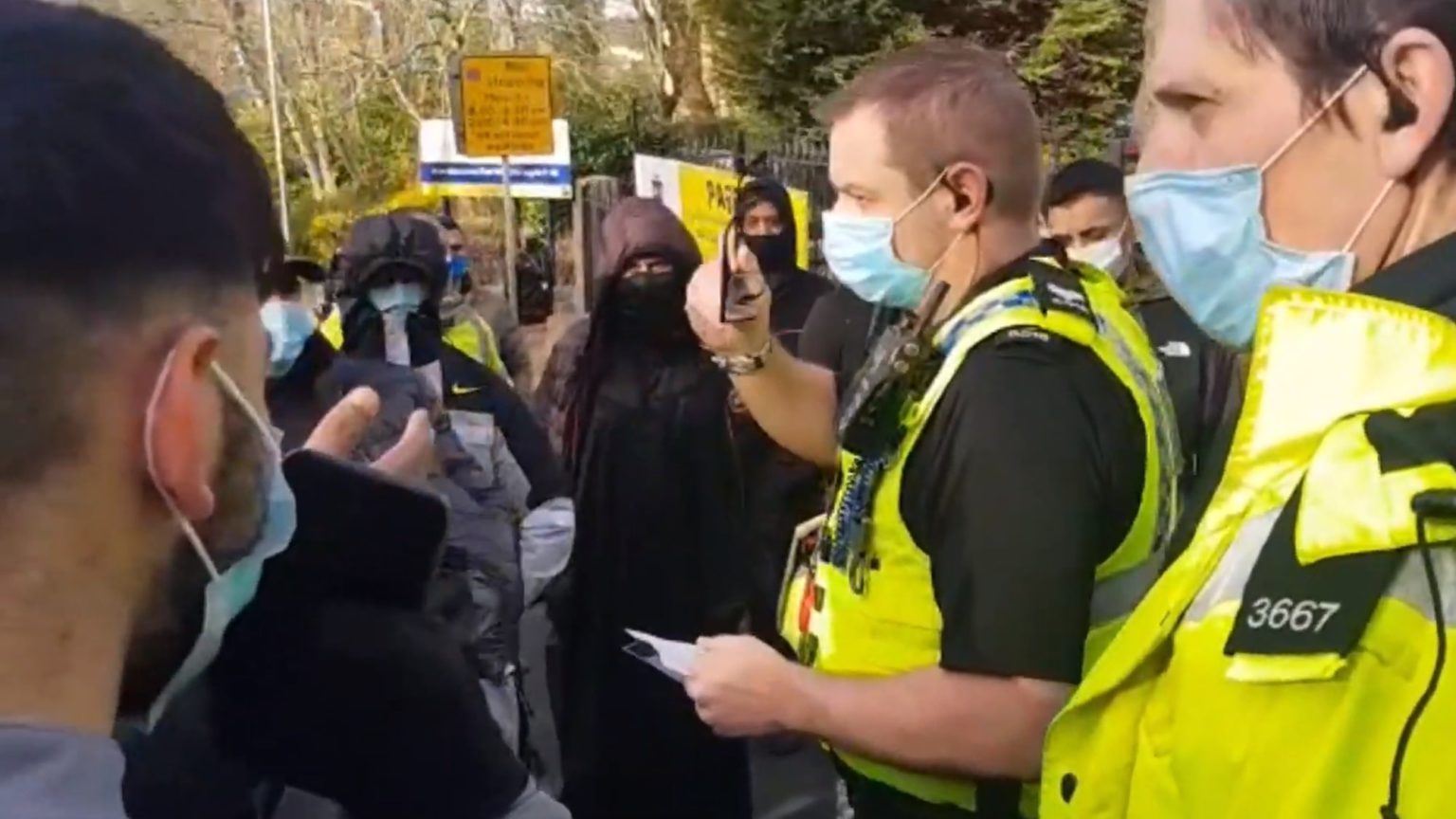 Batley Grammar School in West Yorkshire was founded way back in 1612. Among its famous alumni is one Joseph Priestley, a Christian dissenter and supporter of the French Revolution. Priestly was forced to flee Birmingham in 1791 after his views were met with rioting, and he eventually lived out his years in exile in the United States. Events this week in Batley should remind us how often history repeats itself, although in this case as farce, rather than tragedy.
While much remains unclear, it appears cartoons of Muhammad were shown to pupils at Batley Grammar during a religious-studies class. Protests to the school and calls for demonstrations followed. Messages on social media promoted a demonstration on 25 March from 7.30am to 'demand the resignation of this teacher as an absolute minimum'. It is unclear what other penalties in excess of dismissal the protesters may be satisfied with. The post also presents attending the demonstration as a religious obligation necessary to 'fulfil our duty of defending the honour of RasoolAllah' (the messenger of God).
Video footage from outside the school is disquieting. A road is closed by protesters and police, and a large group of young men, mostly in their 20s, is milling about. Given their ages, they cannot be either parents or pupils. There is something sinister and unnecessary about political protests outside schools, and this case echoes both the 2019 campaign in Birmingham demanding an end to teaching about same-sex relationships, or worse still that against French schoolteacher Samuel Paty, which eventually led to his murder by an Islamist.
A local charity, Purpose of Life, has issued a statement demanding not just the sacking of a man it names as the teacher responsible, but also bizarrely linking the case to that of the Rohingya Muslims in Myanmar. It is unclear how schoolchildren discussing caricatures compares to people 'who initially suffered (murdered, raped, burned alive) for purely being Muslim and this will only increase if we allow this kind of behaviour'. How many times do we have to say this: cartoons are not the same as murder or acts of terrorism.
At the centre of this dispute is a simple fact. Batley Grammar is a secondary school in a liberal democratic society. Secondary schools have a duty to introduce pupils to contentious ideas and debates, in order to prepare them for the world outside. The education system works best when it teaches children how to think, as opposed to what to think. It would be an entirely legitimate teaching tool, for example, for a religious-studies teacher to bring in contentious Charlie Hebdo cartoons showing Muhammad, and ask one group of students to present a case that the cartoons should be freely circulated, and another to present the case against – be it on religious grounds or any other. That is how people learn – by testing arguments, beliefs and propositions in public.
One thing that was obvious by mid-morning was that the school had largely given in to the protesters. Somewhat bizarrely, a police officer was sent out to read a statement to a crowd who largely shouted him down. Headmaster Gary Kibble declared the lesson 'completely inappropriate' and said it 'had the capacity to cause great offence to members of our school community'. Teaching materials have now been changed, and the lesson concerned has been removed from the school's programme. A further audit of learning tools is to follow.
But at this stage there appears to be no suggestion that anything illegal or discriminatory has occurred – pupils have just seen something that could cause 'offence'. One wonders how those pupils will cope in the wider community as adults if, as teenagers, they are always protected from things that might offend them. We risk creating a generation of infantilised adults if we wrap our children up in cotton wool. Additionally, Batley Grammar School is exactly that – a school. It is not a madrassa, nor is it a mosque. While pupils should be free to follow or not follow any faith they choose, orthodox Islamic doctrines should never apply there.
The events at Batley Grammar also serve as a reminder of how much contemporary multiculturalism owes to historic colonialism. When the big white chief sees the natives getting restless, he calls in the big brown chief. It is unclear who elected Mufti Mohammed Amin Pandor – a local Deobandi cleric – to intervene on the issue, but he was invited in to speak to Batley Grammar school staff and report back to parents. Reportedly, this included him expressing his desire to see an independent investigation into the events. 'We have asked also that some of us get on to the investigation panel', he said.
No investigation is needed. Batley Grammar has a duty to prepare children for the outside world, by teaching them how, not what, to think. Among the school's alumni, Joseph Priestley would expect nothing less.
Paul Stott is an associate fellow at the Henry Jackson Society. He is also a writer and commentator. Follow him on Twitter: @MrPaulStott
To enquire about republishing spiked's content, a right to reply or to request a correction, please contact the managing editor, Viv Regan.