Stop blaming Britain for Zaghari-Ratcliffe's torment
Responsibility for her arrest and incarceration rests with Iran.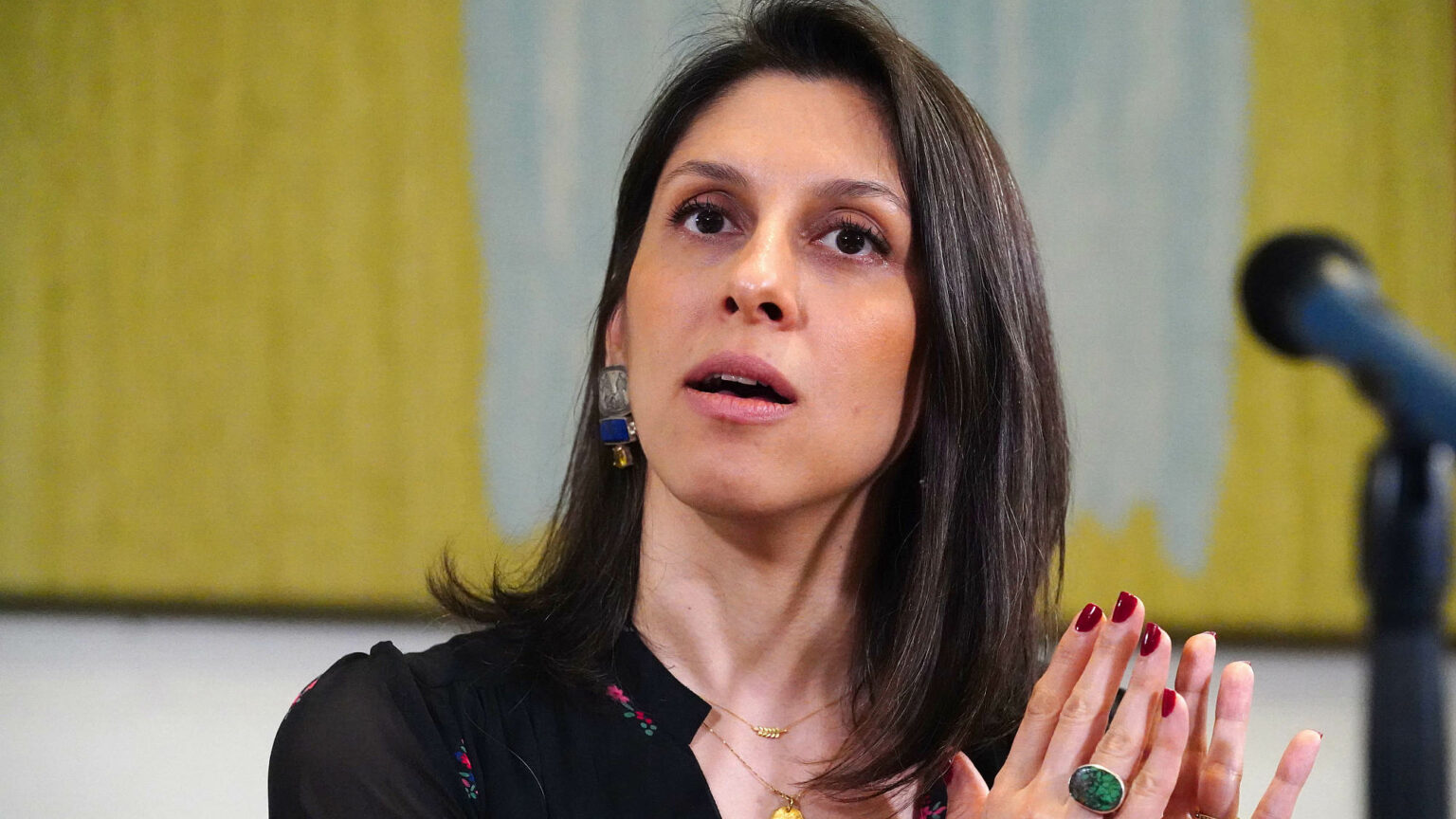 Nazanin Zaghari-Ratcliffe's first press conference after her release from an Iranian prison was not a cheery affair. Her anger and frustration – and goodness knows what else – were clear for all to see.
And who can blame her? She was arrested in April 2016, falsely accused of being a spy by Iranian security forces, and held against her will for nearly six years. During that time, she experienced unimaginable hardship and suffering. She didn't know when or if she would see her husband or young daughter again. And her hopes of a release were intermittently raised only to be repeatedly dashed.
Her freedom now may be a blessed relief. But she has lost so much time that she can never get back. Her daughter's childhood has passed in her absence. Her husband has suffered, too. And a large part of her life has gone. Her anger is entirely understandable.
But might it just be a little bit misdirected, too? For what was odd about the press conference, and the subsequent media celebration of it, was that Zaghari-Ratcliffe's ire was directed almost entirely at *checks notes* the British government. Not at her captors over in Iran. But at the former foreign secretary and current prime minister Boris Johnson. At the denizens of the Foreign Office. At the British state. She attacked them for not negotiating her release sooner. For not acting with more alacrity, more diplomatic skill. For not, ultimately, paying up. 'What's happened now should have happened six years ago', she said.
She even pointedly refused to join her husband, Richard Ratcliffe, in thanking current foreign secretary Liz Truss for overseeing her release. 'I have seen five foreign secretaries change over the course of six years', she said. 'How many foreign secretaries does it take for someone to come home?' There was no punchline.
Of the Iranian authorities, she merely said that they told her they wanted 'something off the Brits' – a reference to a £400million debt from an arms deal cancelled in 1979 – and that they would not let her go until they had got it. 'And they did keep their promise', she said. They sound very honourable.
Now we at spiked aren't the greatest fans of the British government, let alone the incompetent and clueless Foreign Office, which 'worked from home' as Afghanistan imploded last August. And no doubt more could have been done sooner to earn the release of those British citizens the Revolutionary Guards have effectively taken hostage over the past few years. But there's no getting away from one obvious fact – responsibility for Zaghari-Ratcliffe's suffering lies almost entirely with Iran's theocratic despots.
After all, it wasn't the British government that arrested Zaghari-Ratcliffe at Tehran airport in April 2016. It wasn't the British government that locked her up on falsified charges, separating her from all that she loved. And it wasn't the British government that reduced her to a diplomatic pawn, to be exchanged in return for an historic debt repayment, sanctions relief or whatever else the Iranian state was eying up.
That's all on the wretched Islamic Republic.
Not that you'd know this reading the response to Zaghari-Ratcliffe's press conference. For too many politicians, pundits and Twitter warriors, it was just too good a chance to run down Britain to miss. And so, in their eyes, Zaghari-Ratcliffe's suffering really was all on Britain.
Shadow foreign secretary David Lammy tweeted, 'The government owes Nazanin Zaghari-Ratcliffe an explanation for what took it so long' (Answer: she was being held captive by Iran). One of Truss's predecessors, Jeremy Hunt, a man always with one eye on Boris's throne, also stuck his oar in, and called for an 'independent inquiry' into why the government dragged its heels in negotiating her release.
Some have criticised Zaghari-Ratcliffe's press conference. And some have unfairly said she should have expressed more gratitude – presumably for only being deprived of six years of her life. Still, the blue-check reaction to such criticisms has been full of predictable accusations of racism and sexism. 'Be under no illusion', tweeted one BBC stalwart. '[This response] is rooted in racist (PoC should be grateful to Britain and never criticise) & misogynistic (women should shut up and be nice) stereotypes. She has every right to publicly [criticise the British government].' Which of course she does, and with some degree of justification. But to make Zaghari-Ratcliffe's six years of torment all about the failings of successive Tory administrations does seem to absolve those who actually held her captive of any responsibility at all.
But then those now feasting on Zaghari-Ratcliffe's anger just can't help themselves. Any chance to catastrophise about Britain, any chance to conjure it up as a bigoted, inhumane hellhole governed by Boris's cabinet of horrors, and they're all in, keyboards blazing. As one such hero put it, Zaghari-Ratcliffe is holding up a 'Dark mirror to Brexit Britain'.
'It wasn't her job to make the rest of the country feel better about itself', wrote one columnist of Zaghari-Ratcliffe's press conference. This is true. But it's also true that it's not the media's or politicians' job to make the country constantly feel crap about itself. Especially when this effort comes at the expense of the truth.
There is one state responsible for what happened to Zaghari-Ratcliffe. And it is clearly not the UK.
Tim Black is a spiked columnist.
To enquire about republishing spiked's content, a right to reply or to request a correction, please contact the managing editor, Viv Regan.