Even heating your home is now a carbon crime
Energy firms are telling shivering customers to do star jumps and put on extra socks to save energy.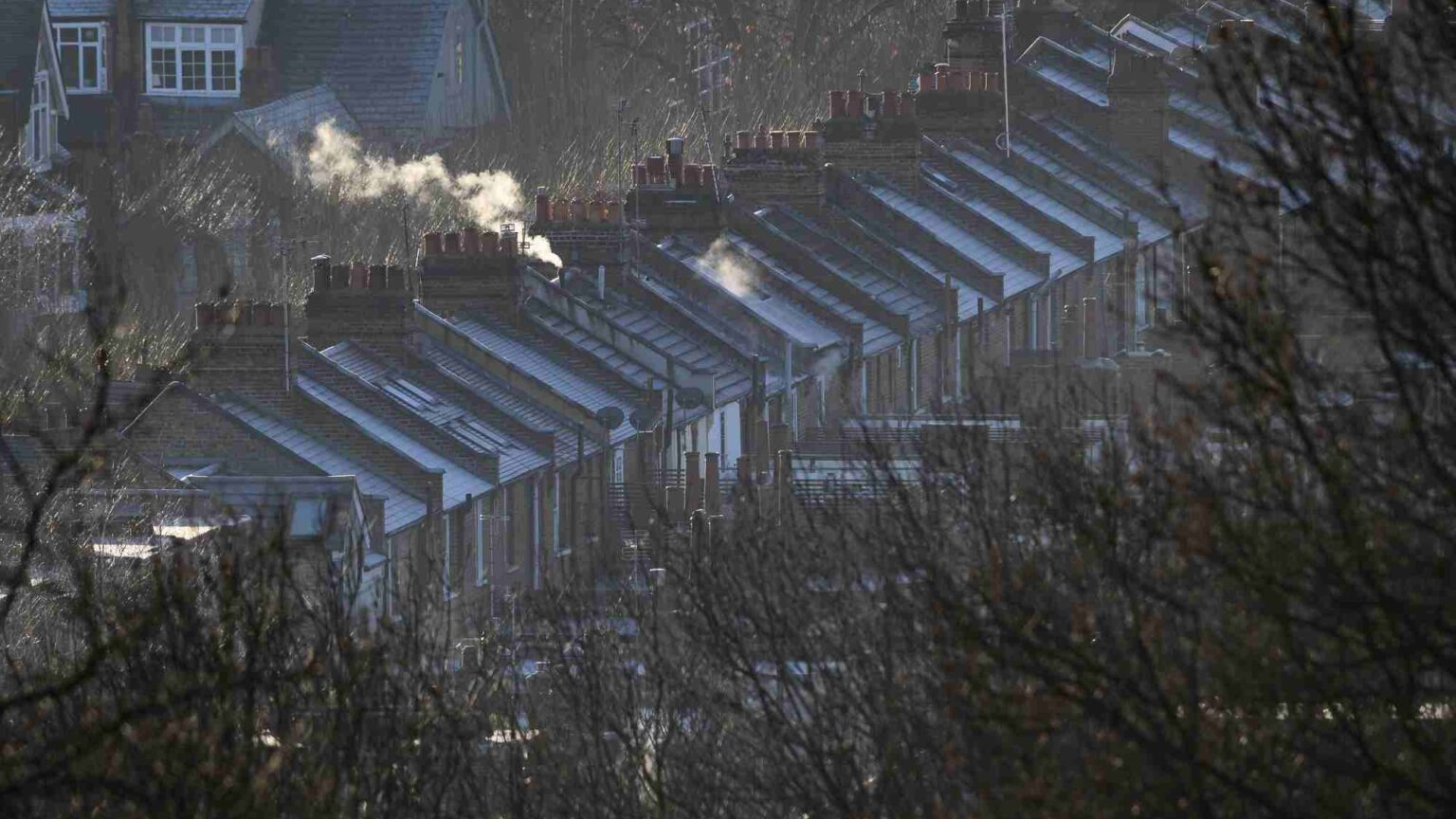 Two of the UK's biggest energy companies were getting pelters last week over PR gaffes as high energy prices hit household budgets. While the energy companies are not to blame for the price of natural gas on the world market or the UK's wrongheaded energy policies, giving patronising advice to people struggling to pay their bills was always going to go down like a lead balloon.
Customers of SSE Energy Services, bought by OVO Energy in January 2020, were sent an email offering 'simple and cost-effective ways to keep warm this winter'. Among the suggestions were to have a cuddle with your pets and loved ones, chomp down some ginger and porridge and avoid chilli, 'as it makes you sweat'. Another suggestion was to 'get moving' by doing star jumps, cleaning your house and challenging 'the kids to a hula-hoop contest'.
Somehow, E.ON managed to top that godawful attempt at being helpful by actually sending 3,000 customers a pair of socks, with the tag: 'Leaving lighter footprints. Heating down. CO2 down.' Pretty galling for the many customers now obliged to cut their carbon footprints because they can't afford to put the heating on anyway. The razor-sharp minds in the E.ON marketing department clearly think the rest of us are so profoundly stupid that it wouldn't occur to us, as the condensation from our breath fills the cold living-room air, that sticking some socks on might be a good idea.
Such advice might be well-intentioned, or at least part of a strategy to make it seem like these big energy companies are looking out for their customers. But the real message seems to be that the people coming up with these hare-brained schemes have no idea how most people actually live – or would like to live.
Middle-class paternalism is nothing new. The relatively well-off have been trying to tell poorer people how to live for decades. But at least in the past, poverty was still universally regarded as a bad thing. Today, in these environmentally aware times, the opposite seems to be true, with austerity increasingly seen as a positive – for the planet, at least. And anybody who is not fully signed up to this green message is deemed a dreadful oik. Never mind your selfish desire to have a warm house, think about your ecological impact, you planet-wrecking moron.
A quick look at E.ON's website and the first thing you see is: 'The time for action is now. By connecting everyone to renewable energy and sustainable solutions, we can all act now to reduce our carbon footprint, limit our environmental impact and tackle climate change.' In fact, E.ON's whole homepage is dedicated to reducing our carbon footprint. Even the section on getting support this winter focuses on energy-efficiency advice, not what the company might do to charge you less, find new ways to generate energy or help you spread your payments. Meanwhile, we are paying through the nose for all these eco-initiatives, adding even more to our energy bills.
Greens love to swap lifestyle tips on how you should shower once a week, just use one sheet of toilet paper per visit or insulate your home with old curtains. Rather than aspiring to have the best things in life, eco-warriors have made it their mission to come up with ever more spartan ways of existing. 'Make do and mend', once a battle cry for a country at war, should not be a design for life. But in the minds of environmentalists, austerity is not a problem anymore. Dressed up as 'degrowth', it's presented as the way forward for humanity. Think about how much cash you could save on your heating bills if you turn off the central heating and keep warm in a hairshirt!
Surprisingly enough, most people don't think this is a very good idea. They quite like their homes to be warm and are not so keen on the idea of having to dress up like a human cloakroom just to stop shivering. Instead, we would like the government to make staying warm affordable – which means not doing stupid things like relying on wind turbines, banning fracking and dragging its feet on developing new, reliable and cost-effective sources of energy.
In the meantime, a message for those energy companies: you can shove those socks, star jumps and hula-hoop contests where the Sun don't shine.
Rob Lyons is a spiked columnist.
To enquire about republishing spiked's content, a right to reply or to request a correction, please contact the managing editor, Viv Regan.