What does Cressida Dick have to do to lose her job?
The Stephen Port scandal is one in a long list of failings by the Met.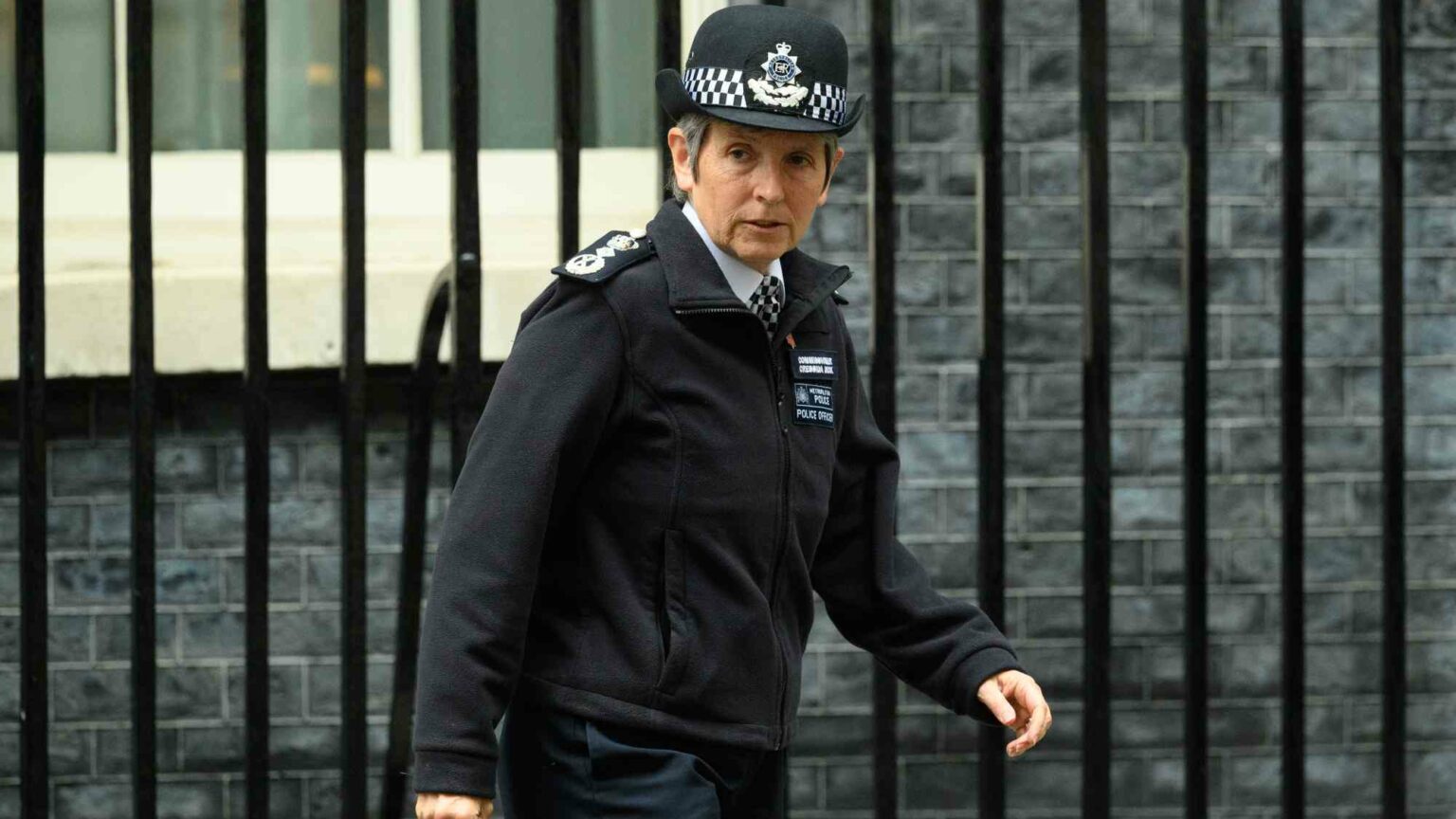 Who will rid us of this troublesome commissioner? Metropolitan Police chief Cressida Dick seems to be able to survive any scandal through sheer force of will.
The latest charge laid at her door is especially grizzly. A jury inquest has exposed fundamental failings in the Metropolitan Police's investigation into serial killer Stephen Port.
Port is now serving a whole-life sentence for the murders of four men in Barking, east London, carried out during 2014 and 2015. Officers missed repeated opportunities to catch him. In what must be the most brazen example of police incompetence in recent years, officers failed to connect the deaths of three of Port's victims, despite their bodies all being discovered in the same graveyard.
They even failed to properly interrogate Port after he phoned for an ambulance for the first victim. Port claimed he had found the man alive outside his Barking flat – despite the ambulance responder and forensic medical adviser quickly establishing the victim had been dead for hours, directly contradicting Port's account.
Officers also seized Port's laptop after the first victim was discovered, but didn't bother processing it for forensic analysis until 10 months had passed. Even then, police missed Port's repeated internet searches for drug-rape videos (he killed his four victims by causing them to overdose on GHB).
The inquest found that all these failures 'probably' contributed to the deaths of his second, third and fourth victims. Ricky Waumsley, the partner of Port's third victim, Daniel Whitworth, has called for Dick, who was assistant commissioner at the time of the Port investigation, to resign 'with immediate effect'.
There have been dozens of calls for Dick to resign since she became commissioner in 2017. I have started to believe that she is, in fact, invincible. Nothing, it seems, can bring her down. You can't help but wonder if she has some dirt on her political bosses.
But often the simplest explanation is the correct one: competence no longer matters in the British state. If you fail and cause enormous amounts of damage, your seniors will say 'oh well, you tried your best', and you then get to have another go.
This year alone, Dick has presided over several potentially career-ending scandals. There was the murder of Sarah Everard by a serving police officer at the start of the year, followed by the absurdly heavy handed response to the vigil organised to commemorate Everard's life. More recently, two police officers were jailed after they were convicted of taking images of the dead bodies of murder victims Nicole Smallman and Bibaa Henry in 2020, and sharing them in two WhatsApp groups filled with policing colleagues.
In 2019, Dick oversaw the police response to Extinction Rebellion's attempt to shut down the capital. The eco-activists were allowed to cause £37million worth of damage and bring central London to a standstill. Dick later admitted that the Met should have responded quicker. Given the Met's inadequate response to XR and other eco-protesters since, lessons were clearly not learned.
Dick's reign of failure could have been avoided if only the government had heeded the warning of the family of Jean Charles de Menezes – the innocent Brazilian shot dead in 2005 by armed police in an operation commanded by Dick. In 2017, the family said that Dick should not be considered for the post of commissioner because she could not be trusted 'to ensure that no police officer acts with impunity'.
Lady Brittan echoed the concerns of de Menezes' family in February, when she accused Dick's force of having a 'cover up and flick away' culture. Lady Brittan would know all about this, too. In 2014, the Met raided her house as part of Operation Midland, an investigation overseen by then assistant commissioner Dick into baseless accusations of VIP child abuse. Lady Brittan's husband, Leon, was one of the victims of this witch-hunt.
Indeed, Operation Midland was a disaster from start to finish. The police were forced to pay six-figure sums to some of those falsely accused, and a 2016 report into the operation noted over 40 police failings. A follow-up review in 2020 found that the Met, on Dick's watch, had tried to hide the damning contents of the report from the public and its own officers.
In June this year, Dick was in trouble again. An independent inquiry into the 1987 axe murder of private detective Daniel Morgan – for which no one was ever convicted – described the Met as 'institutionally corrupt'. What's more, Dick was singled out and personally censured as one of those responsible for trying to delay the inquiry's progress when she was assistant commissioner.
Dick has been able to fail upwards throughout her career. Her record as assistant commissioner and commissioner proper is a litany of disasters. Yet there she is, still in post. Two of her three predecessors had their five-year terms cut short. But not Dick. In September, she was handed a two-year contract extension, which will bring her reign as commissioner to seven years.
Cressida Dick's tenure at the top of the Metropolitan Police exposes the British state's disregard for competence and leadership. Earlier this year, she acknowledged that the 'precious bond of trust' between the police and the public 'has been damaged'. If she is truly serious about restoring trust, she should pen a letter of resignation.
Charlie Peters is a writer. Follow him on Twitter: @CDP1882
To enquire about republishing spiked's content, a right to reply or to request a correction, please contact the managing editor, Viv Regan.