Cressida Dick has failed upwards
It's high time we stopped rewarding failure.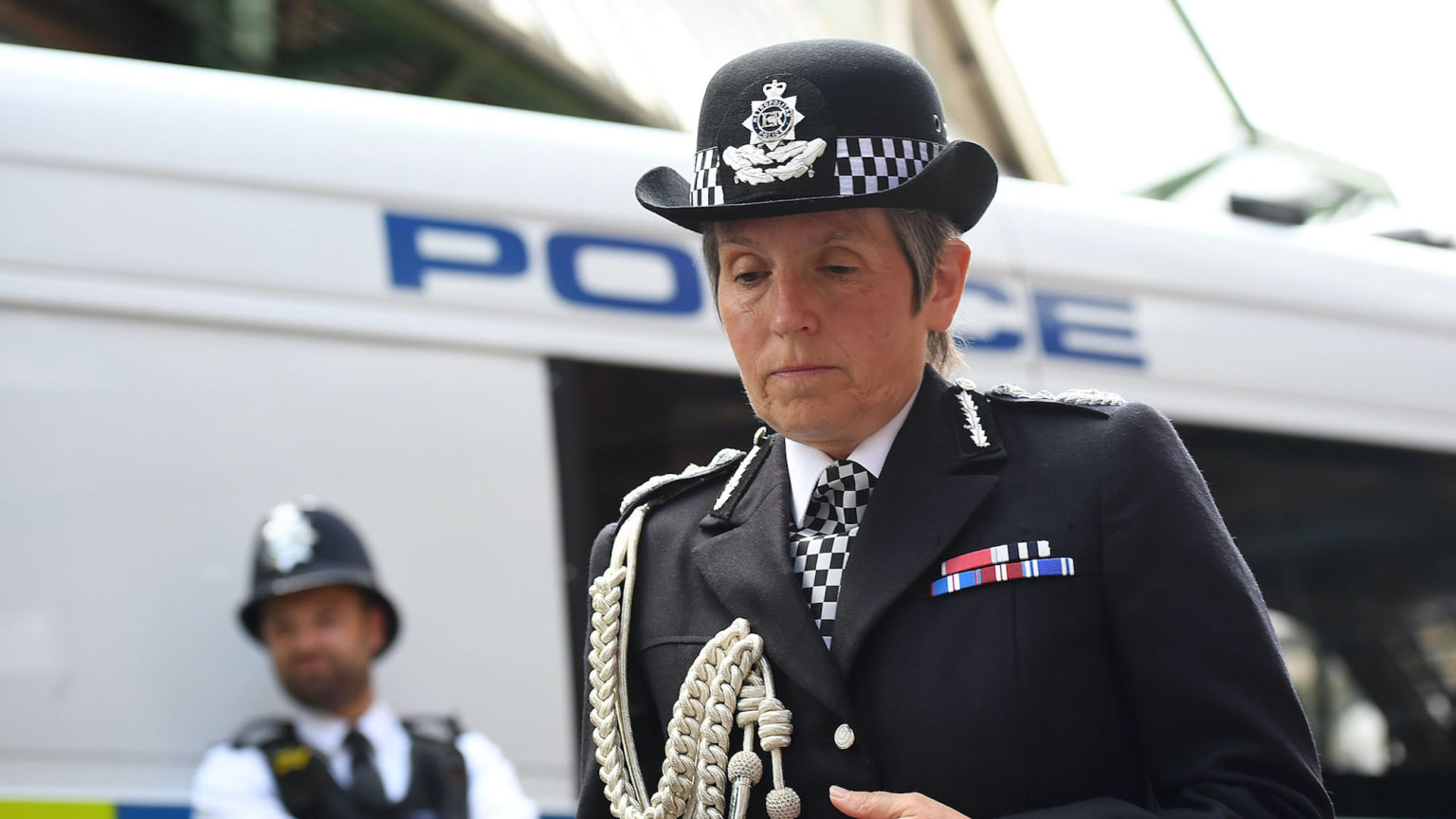 July has been a typical month so far in the career of Britain's most senior police officer, Cressida Dick.
First, the Metropolitan Police lost control of crowds ahead of the Euro 2020 final. Some supporters were able to break into Wembley stadium without tickets, and the Football Association now faces serious sanctions from UEFA for failing to police the match properly.
Just a few days later, Dick was given the title Dame Commander, in recognition of her public service, by the Prince of Wales.
There you have Dick's career in a nutshell – failure followed by reward.
Speculation is now mounting that she will be granted a second term as Metropolitan Police commissioner, with London mayor Sadiq Khan offering his backing. 'We have the finest police service in the world', Khan said in praise of Dick.
He should try telling that to the victims of knife crime and their families. In 2021 so far, at least 20 teenagers have been murdered in the capital, a figure that is likely to make this year the worst for violent teenage deaths in nearly a decade.
Indeed, since Dick was appointed Met chief in February 2017, knife crime has risen, as has offending generally.
Not that this seems to affect Dick's career prospects. The rhythm of failure then reward appears well set.
Take her handling of the Covid pandemic. In sum, the Met managed to antagonise and confuse the public. One minute, the police were interpreting rules in the most draconian manner possible, chasing away dogwalkers and people sitting in parks. And the next, you would see Dick standing – with no social distancing – on Westminster Bridge, applauding the NHS.
But then the desire to be seen to be taking part in an act of collective worship of the NHS is all too characteristic of Dick's police force – it is much more committed to gesture than delivery, and is possessed of a recurring desire to adopt positions on issues it has no business doing so.
This was clear in the Met's willingness during the pandemic to police protests differently, depending, it seemed, on the cause. In May 2020, the police robustly dispersed anti-lockdown protests. Yet, when the Black Lives Matter protests spread from the US to the UK in June 2020, this approach was quickly abandoned. Instead the police seemed to offer the protests their support, with some officers even taking the knee in Whitehall.
The politicisation of the police has continued – witness the uniformed officer chanting 'Free free Palestine' and hugging a protester during the rallies in May against the conflict in Gaza. Such behaviour on the part of uniformed officers would have been impossible to imagine a generation ago. But in Dick's police force, it appears to have occurred instinctively. That's because, under Dick, the Met Police has become an organisation where gesture matters.
Long-term institutional failings also persist on Dick's watch. The 1987 murder of private detective Daniel Morgan, and the police's inability to investigate it because it was mired in their own corruption, is a stain on the force's reputation. Last month, the much-delayed report into the Morgan affair concluded that the Met was 'institutionally corrupt', failing to investigate the murder properly and then covering up its own shortcomings. The report's authors also accuse Dick, when she was assistant commissioner, of delaying its work, adding to the police's 'lack of candour' on the Morgan murder.
While in modern Britain designating an organisation as 'institutionally racist' could serve as its death knell, designating it as 'institutionally corrupt' is seemingly without consequence. So it is with the Met under Dick. Described as institutionally corrupt one week, the next the mayor of London is hailing it as the best in the world. One doubts Daniel Morgan's family would agree.
That Dick was ever appointed as head of the UK's largest police force is in many ways the biggest scandal of all. In 2005 she was in charge of the counter-terrorism operation that led to the police shooting dead Jean Charles de Menezes at Stockwell tube station. An innocent electrician, he had been wrongly identified as a man who had attempted to carry out a suicide bombing the day before. In a characteristically British response to such an outrage, no one was prosecuted for his death – instead, the police were fined for breaching health-and-safety regulations.
But the de Menezes scandal didn't stop Cressida Dick's appointment as Met chief. And it seems her four years of failure won't stop her being reappointed Met chief. We need to break this cycle of failure and reward. London deserves better.
Paul Stott is a writer and commentator. Follow him on Twitter: @MrPaulStott
To enquire about republishing spiked's content, a right to reply or to request a correction, please contact the managing editor, Viv Regan.